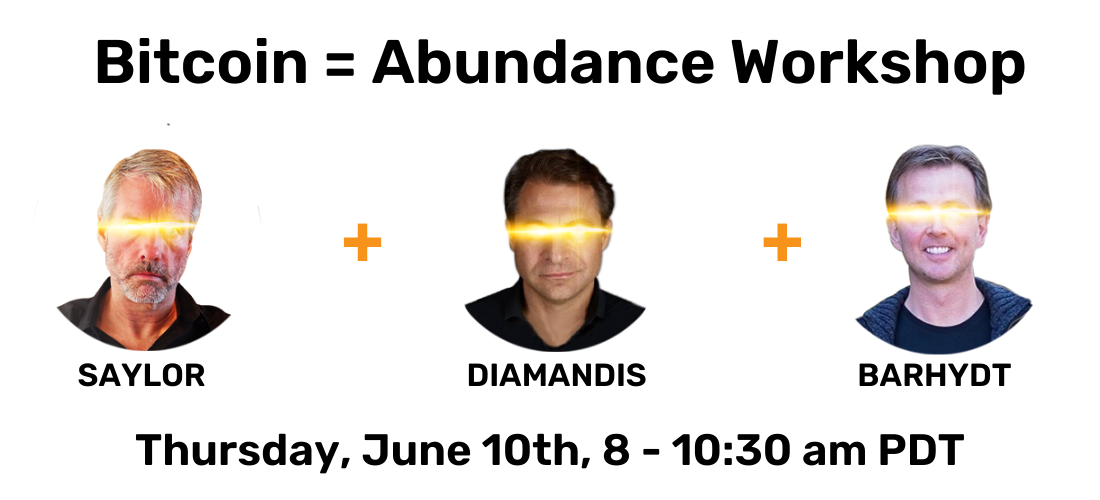 What we'll cover:
1) Is this the end of Bitcoin? Or is it the time to purchase?
2) Why do many consider Bitcoin fundamental to a future of global abundance/economic stability?
3) How will Bitcoin be regulated? Will financial institutions adopt it as a Store of Value/Asset Class?
4) Should you consider Ethereum and other Altcoins?
5) Most Importantly YOUR questions…
Michael Saylor
CEO of Microstrategy
Michael Saylor is the Chairman & CEO of MicroStrategy (MSTR), a publicly traded business intelligence firm that he founded in 1989. He is also the founder of Alarm.com (ALRM), named inventor on 40+ patents, and author of the book "The Mobile Wave". He founded and serves as trustee for the Saylor Academy (saylor.org), a non-profit organization that has provided free education to 800,000+ students. He is an advocate for the Bitcoin Standard (hope.com). He has dual degrees from MIT in Aerospace Engineering and History of Science.
Bill Barhydt
CEO & Founder of Abra
Bill Barhydt is the CEO and founder of Abra the leading crypto wealth management app. Abra is the first service combining a crypto brokerage, a high yield interest account and a lending service for borrowing against crypto holdings into a single smartphone app. Bill's multi decade career in Internet and financial technology includes prior work for Goldman Sachs, NASA and Netscape. Bill gave the first TED talk on Bitcoin in 2012 and has also been featured on CNBC, Fox Business, CNN, The Wall St Journal and The New York Times.
Peter H. Diamandis, MD
Founder/Chairman of XPRIZE
Peter H. Diamandis is the Executive Founder of Singularity University and Executive Chairman of the XPRIZE Foundation. In 2014 he was named one of "The World's 50 Greatest Leaders" – by Fortune Magazine. Diamandis is the New York Times Bestselling author of "Abundance" and "BOLD." He earned an undergraduate degree in Molecular Genetics and a graduate degree in Aerospace Engineering from MIT, and received his M.D. from Harvard Medical School.