10 min read

In this week's Abundance Insider: Ghana's COVID-19 test delivery drones, Google's Cloud Healthcare API launch, and a free federally approved 3D-printed mask design.
P.S. Send any tips to our team by clicking here, and send your friends and family to this link to subscribe to Abundance Insider.
P.P.S. Want to learn more about exponential technologies and home in on your MTP/ Moonshot? Abundance Digital, a Singularity University Program, includes 100+ hours of coursework and video archives for entrepreneurs like you. Keep up to date on exponential news and get feedback on your boldest ideas from an experienced, supportive community. Click here to learn more and sign up.
Share Abundance Insider
on
Facebook
|
Twitter
|
LinkedIn
| Know someone who would benefit from getting Abundance Insider? Send them to this link to sign up.
Ghana turns to drones to enable faster coronavirus testing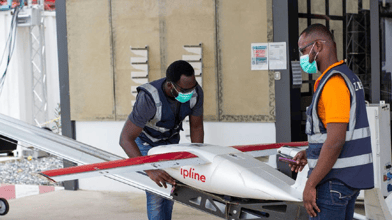 What it is: U.S. drone delivery startup Zipline has now been recruited by Ghana and its national Health Service to test civilians far more quickly for the novel coronavirus. After conducting its first sample delivery test flight on April 1st, Zipline is now approved for widespread implementation. Transporting test swabs in decimated timeframes, Zipline's drones will gather samples from over 1,000 rural medical facilities across the country and deliver them to testing labs in Accra and Kumasi (Ghana's second-largest city). Now capable of making 300 flights to transport up to 15,000 tests every day, Zipline's fleet turns ground transit journeys (of up to a day) into round-trip flights of under 30 minutes.
Why it's important: According to available reports, Ghana currently has over 1,100 confirmed COVID-19 cases and has seen 10 resulting deaths. Yet up until last week, getting test samples to urban-based labs was a lengthy process, prompting some clinics to wait days for tests to accumulate before making the trip. Now, "using contactless drone delivery to transport COVID-19 test samples will allow the government to respond to the pandemic and help save lives more quickly," explains Zipline's CEO Keller Rinaudo. While Zipline has long delivered vital medical supplies to remote regions across Rwanda, Ghana, and Tanzania, this initiative marks the first use of autonomous drones for long-range delivery to urban centers and could set the stage for scaled-up COVID-19 testing at speed.
As 3D printing of protective gear ramps up, a free mask designed in Seattle is the first of its kind to get federal approval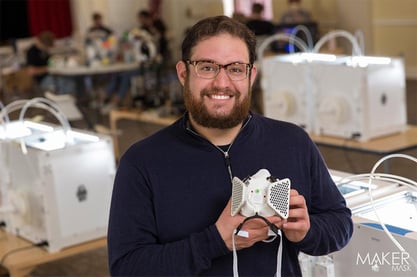 What it is: Former Microsoft executive Jonathan Roberts has created a 3D-printed respirator mask, now the first of its kind to receive certification by the National Institutes of Health (NIH). Dubbed the Maker Mask, it can be assembled for as little as $2-3 on a hobbyist-grade 3D printer in under 4 hours, incorporating a replaceable HEPA filter. Now approved for first responders — firefighters, rescue workers, police, and emergency personnel — the Maker Mask is easily accessible, as its website allows anyone to register, download instructions, and get assistance in finding locally available materials. As of last Friday, mask instructions had been downloaded over 35,000 times across 117 countries. To help with manufacture and distribution, the Maker Mask now runs a small assembly line operation in a Seattle church to fulfill orders. Alongside a group of college volunteers and two dozen printers, chief Maker Mask engineer Rory Larson has overseen the printing of about 100 masks daily.
Why it's important: The past month has seen a surge of entrepreneurial activity and corporate pivoting: entrepreneurs and DIY enthusiasts have rushed to create innovative mask designs, as companies like Adidas turn to their 3D printing shoe production engines to generate face shields. Yet many of the masks and protective devices made at home fail to meet certification criteria and requisite safety standards. As explained by Jonathan Roberts, however, federal approval of the Maker Mask "sends a signal to those people downloading it that this has gone through a vetting process[, which] should provide some comfort to those that are printing it and handing it to first responders." Furthermore, federal approval allows for far greater scale of distribution through federal channels, such as state colleges and universities.
Google launches Cloud Healthcare API in general availability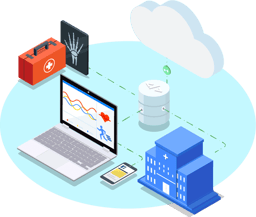 What it is: On Monday, Google launched its Cloud Healthcare API in general availability, which facilitates data exchange between healthcare applications and solutions built on Google Cloud. This means that organizations can use the API to analyze complex data with pre-built connectors for streaming data processing (Dataflow), scalable analytics (BigQuery), and machine learning (Artificial Intelligence Platform). The API even allows for clinical and analytics applications that support HIPAA compliance, protecting patient privacy with encryption. The Mayo Clinic has already been relying on the Cloud Healthcare API for storage and clinical data interoperability for about a year.
Why it's important: As our health systems become increasingly inundated with COVID-19 data, Cloud Healthcare API could help in collating this input. Microsoft has also made headway in this space with its Azure API, which allows organizations to connect and interact with any system that supports the Fast Healthcare Interoperability Resources (FHIR) standard. Meanwhile, Amazon Comprehend Medical (part of the AWS product suite), implements machine learning to highlight relevant medical information from any text. Analyzing medical data in mass amounts with the help of Artificial Intelligence will accelerate our understanding of COVID-19 and potentially various other diseases moving forward.
How utilities are using AI Technology to adapt to electricity demands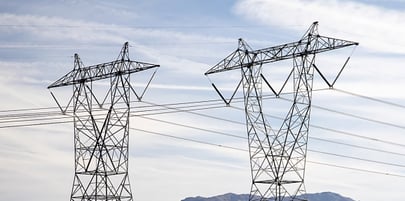 What it is: As nationwide COVID-19 lockdowns cause massive shifts in consumer behavior, utilities are now turning to machine learning algorithms to forecast these pattern changes. Take Innowatts, for instance, developer of an automated toolkit for energy monitoring and management, with customers such as Portland General Electric and Gexa Energy. By analyzing data from over 34 million smart meters, distributed across 21 million customers in 14 regional markets, Innowatts conducts forecasts on loads and weather sensitivity, and can even compare different cost structures. Meanwhile, Autogrid works with over 50 utilities in 10 countries to deliver Artificial Intelligence-driven power usage insights. Autogrid's flagship platform, Flex, uses data science, machine learning and network optimization algorithms to model both physics and consumer behavior. Alongside Autogrid's solution for end user battery and microgrid installations, Flex can thereby dynamically anticipate and adjust for supply and demand shifts.
Why it's important: Stay-at-home orders have created turmoil for power utilities. According to Peter Fox-Penner, director of Boston University's Institute for Sustainable Energy, utilities revenue will suffer tremendously. Even as we see an uptick in household electricity demand, growth in this smaller subset of the market will have a minuscule effect in offsetting reduced demand by businesses. The ability to forecast and adjust for radical shifts in consumer behavior will therefore help alleviate the worst of the pandemic. "The societal impact [of the pandemic] will continue to be felt — people may continue working remotely instead of going into the office, they may alter their commute times to avoid rush hour crowds, or may look to alternative modes of transportation. All of this will impact the daily load curve, and that is where AI technology and automation can help us with maintenance, performance, and diagnostics within our homes, buildings, and in the grid," says Emmanuel Lagarrigue, Chief Innovation Officer at Schneider Electric.
First at-home COVID-19 testing kit authorized by the FDA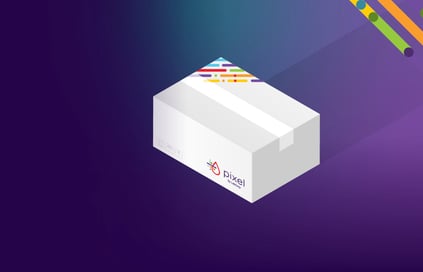 What it is: The U.S. FDA has now authorized the first at-home COVID-19 test kit, produced by diagnostics company LabCorp. Composed of sample collection materials, including a nasal swab, the 'Pixel' at-home collection kit is the first to receive FDA authorization (under emergency use rules) for an at-home, self-administered test. While priority access will be given to healthcare workers and first responders, eligible consumers will soon be able to attain the test for $119, submitting their own nasal swabs and fluid samples by mail for analysis.
Why it's important: 147,000 COVID-19 tests are reported in the United States each day — but experts say we need far more to get the pandemic under control. Making testing more widely available with at-home kits could eliminate the stress of visiting hospitals, where significantly higher viral loads await. More data points could also provide a better understanding of the actual mortality rate, which has been inflated as a result of insufficient testing rollout. Moreover, widespread at-home testing could save critical supplies for healthcare workers on the front lines by circumventing the need for medical protective equipment.
Researchers use live virus to identify 30 existing drugs that could treat COVID-19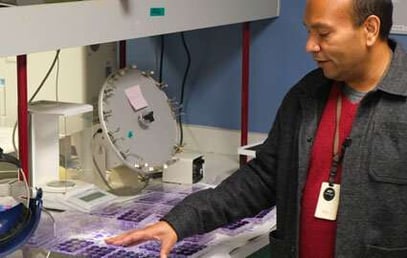 What it is: After screening over 12,000 drugs from the ReFRAME drug repurposing collection, scientists have now identified 30 existing FDA-approved drugs that halt the replication of SARS-CoV-2, the virus causing COVID-19. The study, placed on open-access distribution service bioRxiv, is led by Sumit Chanda, PhD, director of the Immunity and Pathogenesis Program at Sanford Burnham Prebys. The drugs are currently being screened with the live SARS-CoV-2 virus in the lab. Four of the drugs — clofazimine, acitretin, tretinoin and astemizole — have an extensive proven record of safety in humans, while most of the remaining drugs have also been safe and effective in treating other human diseases.
Why it's important: Dr. Chanda anticipates the scientists will begin clinical trials immediately or in the next few months. As time is of the essence, these drugs could reach patients far faster than those identified, created and tested from scratch. Although previous clinical trials have taken years to complete, the technological advancements of today have allowed us to achieve medical feats at unprecedented speeds, as evidenced by this study. As you read headlines forecasting years of physical distancing, don't forget that most projections rely on historical precedents from periods during which today's exponential technologies did not yet exist. It's up to us to define the coming months with the phenomenal resources we've built.
Want more conversations like this?
Join FutureLoop: Over the past 2 years, I've built a machine-learning algorithm that scrapes the world's news, science journals and social feeds every day to understand how exponential technologies are impacting specific topics & industries. It's called FutureLoop. I was getting ready to share it publicly, but the current crisis has changed my plans.
Last week, I launched "FutureLoop Pandemic Special Edition," a daily comprehensive update on the impact of exponential technologies (AI, Robotics, Drones, Cellular Medicine, CRISPR, Networks & Sensors) on the COVID-19 pandemic.
If you participate, FutureLoop will update you every day on the latest breakthroughs in detection, prevention & cure of the COVID-19. This product is still in Beta, but it's powerful, high-quality info, and it's free.
Your mindset is your most important tool during this pandemic. Making sure you are consuming the right information is critical to maintaining that mindset. FutureLoop offers "Data-Driven Optimism."
You can subscribe here. It's free, fun + fast (20 seconds).
---
Share Abundance Insider
on
Facebook
|
Twitter
|
LinkedIn
| Know someone who would benefit from getting Abundance Insider? Send them to this link to sign up.