7 min read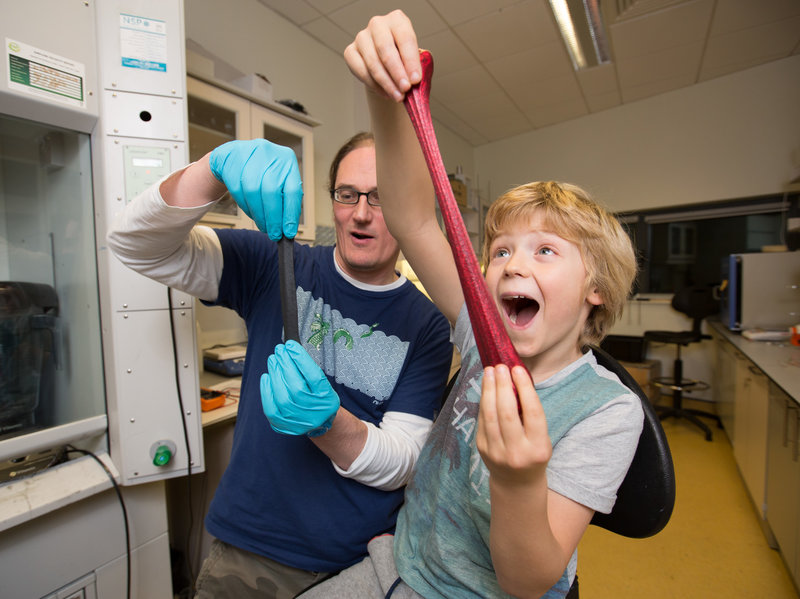 In this week's Abundance Insider: Power-producing paint, pressure-sensing Silly Putty, and Google's fossil fuel-free future.
Cheers,
Peter, Marissa, Cody, Kelley, Greg, Sydney and AJ
P.S. Send any tips to our team by clicking here, and send your friends and family to this link to subscribe to Abundance Insider.
Thermoelectric Paint Generates Electricity From Almost Any Heat Source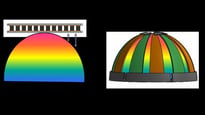 What it is: Scientists at the Ulsan National Institute of Science and Technology claim to have created a thermoelectric coating that can be directly painted onto almost any surface. Their goal was to create thermal generators that capture and convert waste heat into electricity from objects of almost any shape, including round and irregular surfaces. This inorganic thermoelectric paint was created using Bi2Te3 (bismuth telluride) and Sb2Te3 (antimony telluride) particles, creating two types of semiconducting material. The researchers tested the mixture by applying alternate p-type (positive) and n-type (negative) layers of the paint on a metal dome, which generated an average power output of 4 mW per square centimeter. As a result, the UNIST prototype can be applied to almost any surface with just a paintbrush, placing itself as a new type of new and renewable energy-generating system in the near future.
Why it's important: Imagine generating solar power by simply painting the external surfaces of materials and devices (i.e. exterior walls, outdoor decorations and cars). In 88 minutes, 470 exajoules of energy from the sun hits the Earth's surface, which is as much energy as humanity consumes in a year. This process could greatly demonetize and dematerialize how we capture and use solar energy. | Join the Discussion
Spotted by Aryadeep S. Acharya / Written by Sydney Fulkerson
Adding a Funny Form of Carbon to Silly Putty Creates a Heart Monitor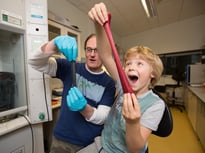 What it is: Physicist Jonathan Coleman and his team at Trinity College in Dublin are combining Silly Putty with a special form of carbon to create a new material believed to someday be useful in making medical devices. The combination of graphene and Silly Putty results in a material that is still runny and bouncy, but now conducts electricity and is extremely sensitive to pressure -- even the tiniest amount of pressure changes its electrical resistance. In the future, Coleman believes, this material could be used pressed against a person's carotid artery to measure their pulse and blood pressure.
Why it's important: In Peter's blog on Materials Science and Technology Convergence, he mentions how the potential impact of graphene will be a key factor in a world of ubiquitous sensing and ubiquitous computing. Over the last decade, we've been able to use graphene to make new kinds of electronics, very high-performance transistors, new kinds of sensors, and new kinds of composites based on its unique properties. We are in the midst of a materials science revolution that will impact every field of technology, and every aspect of our lives -- including our health. | Join the Discussion
Spotted by Aman Merchant / Written by Sydney Fulkerson
Bill Gates, Jeff Bezos and 18 Others Commit $1 Billion to New Cleantech Fund, Breakthrough Energy Ventures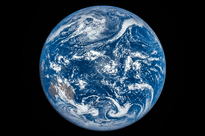 What it is: Breakthrough Energy Ventures (BEV), a newly created fund founded by Bill Gates, Jeff Bezos, Vinod Khosla, Jack Ma, John Doerr and 15 other high-profile investors, will pour at least $1 billion into clean tech companies at all stages over the next 20 years. In true moonshot style, their goal is "to provide everyone in the world with access to reliable, affordable power, food, goods, transportation, and services without contributing to greenhouse gas emissions."
Why it's important: The 2008 recession and a few failed high-profile startups knocked cleantech out of favor with private and public investors alike. In the vein of Sean Parker's mission to end cancer and Zuckerberg's $3 billion pledge to end disease, the BEV should galvanize other investors and governments to take action -- and, perhaps most importantly, add legitimacy to the long-term thinking and patience often required to be successful in energy and infrastructure. Look for greater R&D funding and adoption worldwide. | Join the Discussion
Spotted by Khaled Salih / Written by Jason Goodwin
It's Like Uber for Tractors, and It Could Change the Game for African Farmers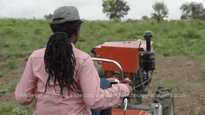 What it is: Hello Tractor connects Nigerian tractor owners with farmers via SMS, creating a service where, as Take Part describes, the tractor owner "drives the tractor to the farm, provides the labor, and is paid $75 per hectare." At a third of the cost of manual cultivation, the farmer benefits and the tractor owner increases her wages by 500%, from the $5 that would be possible via manual labor to $25 after "fuel, maintenance, and repair costs, as well as loan repayment" on the tractor.
Why it's important: The technology we now take for granted in developed countries, such as mobile phones, GPS, SMS, and robust connectivity, can create vast improvements in developing nations. In Nigeria, not only does land go underused because high-season labor can be too expensive, but women are often disproportionately affected, as they have less access to land, equipment, credit and services. Here, Hello Tractor leverages the dematerialized and democratized technologies embedded in a smartphone to reshape Nigerian farming and enable abundance -- growing more food and challenging cultural norms simultaneously. | Join the Discussion
Spotted by Aryadeep S. Acharya / Written by Jason Goodwin
Adidas Puts a Limited Number of its 3D Printed Running Shoes Up for Sale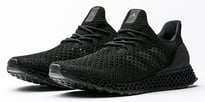 What it is: Available in limited quantities, Adidas put its new 3D printed running shoe on sale in London, New York and Tokyo. While not bespoke, the 3D Runner features unique technical features like a heel counter integrated into the midsole, and variable density areas, which are hard to replicate via traditional methods like gluing and stitching.
Why it's important: This advance illustrates that 3D printing is as much about creating novel structures and designs as it is about reducing waste and the time to prototype and iterate. Additionally, this enables Adidas to make personalized running shoes based on individual performance data. Look for competitors to continue upping the ante on all fronts, from reducing waste to on-demand printing, improved performance characteristics and lowered costs. | Join the Discussion
Spotted by Cody Rapp / Written by Jason Goodwin
Google to Run On 100% Renewable Energy in 2017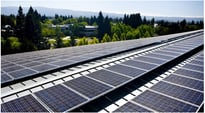 What it is: Urs Hölzle, Google's Senior Vice President for Technical Infrastructure, announced that its entire global business will be powered by renewable energy in 2017, making good on a pledge made back in 2012. Although Google is not the only global corporation striving towards a fossil fuel-free future, it is by far the world's largest corporate buyer of renewable power -- 2,600 megawatts of wind and solar energy, mostly from wind farms. Although the U.S. administration has pledged to water down climate-change agreements, Urs Hölzle made it clear that Google will not divert from its commitment to renewable energy.
Why it's important: Google's sustainability initiative will put more pressure on large corporations to move away from fossil fuels. As Peter mentioned in his blog on Disrupting Energy, this is an incredibly exciting time for the energy industry, and an incredibly exciting time to be alive. As the economic feasibility of renewable energy improves, and especially solar power, we'll rapidly enable abundant, cheap energy for everyone on the planet. | Join the Discussion
Spotted by Aryadeep S. Acharya / Written by Sydney Fulkerson
What is Abundance Insider?
This email is a briefing of the week's most compelling, abundance-enabling tech developments, curated by Marissa Brassfield in preparation for Abundance 360. Read more about A360 below.
WANT MORE CONVERSATIONS LIKE THIS?
At Abundance 360, Peter's 360-person executive mastermind, we teach the metatrends, implications and unfair advantages for entrepreneurs enabled by breakthroughs like those featured above. We're looking for CEOs and entrepreneurs who want to change the world. The program is highly selective. Apply now for Abundance360 Summit if you'd like to develop an Abundance Mindset.
Know someone who would benefit from getting Abundance Insider? Send them to this link to sign up.