9 min read

In this week's Abundance Insider: Nvidia's latest Artificial Intelligence & computing releases, Sorrento's new coronavirus antibody, and COVID-19's impact on the auto industry.
P.S. Send any tips to our team by clicking here, and send your friends and family to this link to subscribe to Abundance Insider.
P.P.S. Want to learn more about exponential technologies and home in on your MTP/ Moonshot? Abundance Digital, a Singularity University Program, includes 100+ hours of coursework and video archives for entrepreneurs like you. Keep up to date on exponential news and get feedback on your boldest ideas from an experienced, supportive community. Click here to learn more and sign up.
Share Abundance Insider
on
Facebook
|
Twitter
|
LinkedIn
| Know someone who would benefit from getting Abundance Insider? Send them to this link to sign up.
Sorrento finds a coronavirus antibody that blocks viral infection 100% in preclinical lab experiments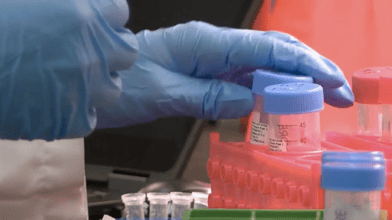 What it is: Sorrento Therapeutics has demonstrated complete inhibition of the virus causing COVID-19 after four days of incubation with antibody STI-1499. Standing out among billions of screened antibody candidates, STI-1499 binds to the spike proteins on the virus and prevents it from interacting with healthy human cell target receptors. In addition to developing this antibody into a treatment that can be tested in humans, the Sorrento team is also creating an antibody "cocktail" called COVID-SHIELD, consisting of multiple effective antibodies. More antibodies increase the likelihood that the virus can be defeated even as it mutates between transmissions.
Why it's important: It remains unclear how quickly the SARS-CoV-2 virus can mutate. Many coronaviruses like the common cold can mutate rapidly, making it difficult to create sustained treatments. Sorrento's approach of an antibody cocktail is therefore likely to be the most long-lasting treatment for this type of virus. While the treatment has yet to be tested in humans, Sorrento's team is working to expedite development and ramp up production capacity in hopes of producing one million doses immediately following FDA approval.
Researchers release data sets to train coronavirus chatbots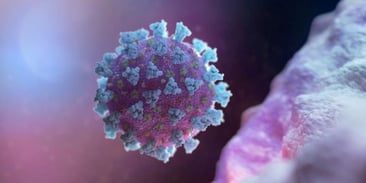 What it is: Researchers from UC Davis, UC San Diego, and Carnegie Mellon University have published a proposal of AI chatbots that can advise patients with coronavirus symptoms. Starting with Google's Transformer architecture, OpenAI's GPT language model, and another encoder-decoder architecture, the researchers were able to create Artificial Intelligence bots that showed promising results for medical consultations. Models used to build prototype chatbots were trained with datasets containing English and Chinese patient-doctor conversations about the novel coronavirus.
Why it's important: As patients and medical practitioners make the shift to telehealth consultations, many virtual providers have become overwhelmed by a rapid influx of patients (Frost and Sullivan research suggests that telehealth consultations grew by 50 percent in March). In order to alleviate the bottleneck, researchers indicate that Artificial Intelligence chatbots can provide adequate consultations in the absence of human doctors or to supplement in-person consultation. The researchers write: "In this work, we make the first attempt to develop dialogue systems that can provide medical consultations about [the coronavirus]. Experimental results show that these trained models are promising in generating clinically meaningful and linguistically high-quality consultations."
NVIDIA's newest AI supercomputer joins the fight against COVID-19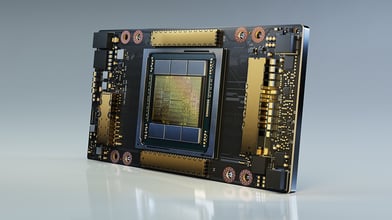 What it is: In the last week, Nvidia has announced a slew of releases, converging upon the company's future vision, one that relies upon the tremendous power of its new computation systems. Nvidia first unveiled its Ampere GPU architecture, which boasts the single largest generational leap in performance of Nvidia's GPU lineage. This fundamental development undergirds the tech firm's other announcements, such as Nvidia Jarvis (a conversational AI platform) and Nvidia DRIVE (autonomous vehicle training systems). Most importantly, however, the company announced that its new AI system, the DGX A100, which uses 8 Ampere GPUs, will be used to run AI simulation models of molecular dynamics to screen for coronavirus therapies. Furthermore, the company announced Clara Guardian, an edge-AI platform for smart hospitals that delivers insights such as operating room analytics, workflow automation, and sensors to monitor the spread of infectious disease.
Why it's important: Nvidia has staked a vision of the future wherein a growing proportion of human tasks are conducted by high-performance, cloud-based AI systems. From gaming and virtual reality, to transit and autonomous vehicles, to conversational AIs and healthcare, our lives increasingly rely on high-performance computing. Due to Nvidia's long history of graphics chip design, the company has positioned itself as an undeniable market leader for high-performance computation. And its most recent cascade of announcements gives both consumers and developers a glimpse at our next generation of computation technology.
Once a coronavirus vaccine exists, this researcher's mailable patch could deliver it to millions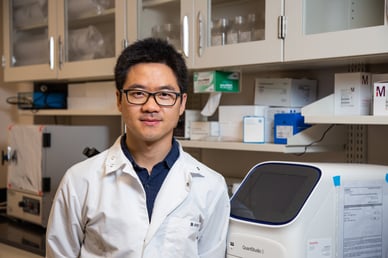 What it is: Administration of an eventual COVID-19 vaccine could one day be as easy as putting on a Band-Aid. Dr. Guizhi "Julian" Zhu at the Virginia Commonwealth University School of Pharmacy has designed patches consisting of hundreds of polymer microneedles as thin as human hairs. Nanoparticles embedded in these needles are released into the body as the microneedles dissolve under the skin. Once a COVID-19 vaccine is approved, encapsulating correct doses in these nanoparticles could provide a painless delivery vehicle. Moreover, these microneedle patches are the size of a mere fingernail, making them easy to ship via mail — minimizing human interactions that could perpetuate the disease's spread.
Why it's important: In anticipation of a forthcoming vaccine, our supply networks and distribution strategies must be set up now. A delivery mechanism like the microneedle patch could offer a mass-produced, shippable, and painless solution. While the patches must undergo further testing to ensure they deliver predictable vaccine doses and do not decay under shipment conditions, Zhu and fellow researchers hope to soon reach clinical trials using viable vaccines. The race to beat COVID-19 has united research teams across multiple disciplines to engineer components of various solutions. This widespread collaboration will remain a model for accelerated medical advancements moving forward.
Volvo CEO: Pandemic will rapidly accelerate shift to electric cars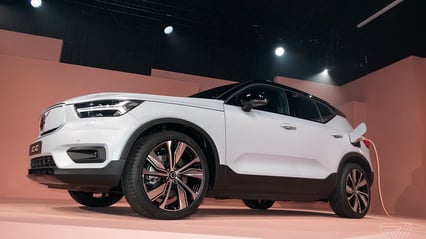 What it is: Volvo CEO Håkan Samuelsson anticipates the demand for electric vehicles (EVs) will be stronger than ever post-pandemic. Speaking at a recent Financial Times global digital conference, Samuelsson emphasized that auto industry government subsidies should be channeled towards new technologies, particularly in the EV realm, instead of perpetuating fossil fuel dependency. Volvo plans to release a fully electric car each year until 2025 to meet its goal of having EVs represent 50% of global sales. In the midst of COVID-19 disruptions to showroom sales, we will experience a shift towards automotive e-commerce. Volvo is paving the road towards online vehicle orders with its XC40 Recharge, the auto manufacturer's first mass-produced EV. With a $1,000 initial deposit, drivers can reserve the 402-horsepower EV, capable of traveling over 200 miles on a single charge.
Why it's important: The automotive industry has been hit hard by COVID-19, with an estimated loss of $5.7 billion due to disruptions in the automotive supply chain. The pandemic has forced many manufacturing facilities — including those of Fiat Chrysler, Ford, and PSA Group — to shut down. Meanwhile, reduced foot traffic into showrooms, alongside a massive shift to remote work, has not helped the industry either. As car ownership declines, we may see a shift towards subscription services that allow for flexible semi-ownership at lower costs. In urban settings with limited vehicle storage space, this trend will only accelerate. For those who do purchase vehicles, dealership showrooms will be replaced by Virtual Reality experiences and remote delivery. The auto industry is not turning back.
Want more conversations like this?
Join FutureLoop: Over the past 2 years, I've built a machine-learning algorithm that scrapes the world's news, science journals and social feeds every day to understand how exponential technologies are impacting specific topics & industries. It's called FutureLoop. I was getting ready to share it publicly, but the current crisis has changed my plans.
Last week, I launched "FutureLoop Pandemic Special Edition," a daily comprehensive update on the impact of exponential technologies (AI, Robotics in healthcare, Drones, Cellular Medicine, CRISPR, Networks & Sensors) on the COVID-19 pandemic.
If you participate, FutureLoop will update you every day on the latest breakthroughs in detection, prevention & cure of the COVID-19. This product is still in Beta, but it's powerful, high-quality info, and it's free.
Your mindset is your most important tool during this pandemic. Making sure you are consuming the right information is critical to maintaining that mindset. FutureLoop offers "Data-Driven Optimism."
You can subscribe here. It's free, fun + fast (20 seconds).
---
Share Abundance Insider
on
Facebook
|
Twitter
|
LinkedIn
| Know someone who would benefit from getting Abundance Insider? Send them to this link to sign up.