12 min read

In this week's Abundance Insider: AI news anchors, urine-based bio-bricks, and crowdsourced AI ethics.
Cheers,
Peter, Marissa, Kelley, Greg, Bri, Jarom, Joseph, Derek, Jason, Claire and Max
P.S. Send any tips to our team by clicking here, and send your friends and family to this link to subscribe to Abundance Insider.
P.P.S. Want to learn more about exponential technologies and hone in on your MTP/ Moonshot? Abundance Digital includes 100+ hours of course work and video archives for entrepreneurs, like you. Keep up to date on exponential news and get feedback on your boldest ideas from an experienced, supportive community. Click here to learn more and sign up.
P.P.P.S. This week we feature the work of four of Peter's Strike Force Fellows. The Strike Force Fellowship Program aims to connect & empower young entrepreneurs to find their MTP, take moonshots and leverage exponential technologies as they start their careers.
This Co-Op Solar Project Will Be Owned By The Community Members It Benefits
What it is: In Brooklyn's Sunset Park waterfront neighborhood, a unique partnership between NYCEDC, the nonprofit Solar One, the cooperative financing agency Co-op Power, and the local environmental advocacy group Uprose is creating an 80,000-square-foot solar garden. This innovative, cooperatively owned urban power supply is one of the first to provide power to low-income residents: roughly 30 percent of Sunset Park lives below the poverty line and spends close to 10 percent of their annual income on energy costs.
Why it's important: Exponential technologies like solar are rapidly demonetizing and democratizing energy access, creating massive entrepreneurial opportunities at the intersection of grand challenges in poverty, the environment, and highly distributed free energy. What other challenges could nontraditional partnerships like this address in domains like housing or healthcare? | Share on Facebook
Spotted by Marissa Brassfield / Written by Jason Goodwin
World-First: Bio-Bricks From Urine
What it is: Researchers at the University of Cape Town discovered a novel method for transforming urine into bricks, with any leftover materials converted into farm fertilizer. Using a natural process used by coral reefs known as 'microbial carbonate precipitation,' they found that they could turn urine into bricks within three to five days. Waiting longer allows the bricks to maximize in hardness with an equivalence in strength to clay bricks (ranging from 3 megapascals to 5 megapascals). For reference, a military submarine needs to withstand 5 megapascals at 500 meters in the ocean. After 48 hours of creation, the bricks lose their ammonia smell and have a gray texture similar to normal bricks. They form at room temperature and pose zero health risks.
Why it's important: "The ideal future for the bio-bricks is to create a more sustainable society," said Dr. Dyllon Randall, the supervisor of this project, in an interview. "I want us to rethink typical 'waste' streams rather as resources and to develop innovative processes to recover these." Currently, generating a single brick requires about 7 to 8 gallons of urine; however, when applied on an exponential scale for billions of people, these numbers become much more manageable. | Share on Facebook
Spotted by Richard Nederlander / Written by Richard Nederlander
Global Preferences For Who To Save In Self-Driving Car Crashes Revealed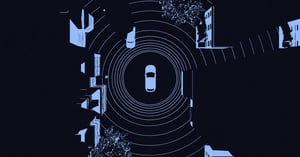 What it is: MIT researchers have created a "serious game" called Moral Machine to crowdsource answers to important ethical questions about artificial intelligence. Participants answer what they would do in a variety of situations (each situation of the same ethical ilk as the age-old Trolley Problem). Millions of users made over 40 million ethical decisions. This massive data set revealed major global trends (such as "favoring the lives of many over the few"), along with key differences in moral judgments across different geographies and cultures (e.g. whether they would prioritize the lives of the young over the old in a car crash).
Why it's important: This citizen science platform crowdsources the moral intuition of a society — a novel method for creating policies about artificial intelligence. It's an important step toward a socially acceptable, universal AI ethics system and a future of morally intelligent machines. | Share on Facebook
Spotted by Noah Schochet / Written by Noah Schochet
China's State-Run Press Agency Has Created An 'AI Anchor' To Read The News
What it is: China's Xinhua News Agency has just released AI news anchors, built using footage of human TV hosts in collaboration with Chinese search engine company Sogou. Enabled by a machine learning program that synthesizes humanlike lip movements, facial expressions and persuasively lifelike speech, these digital anchors can read and deliver news far more efficiently than with traditional CGI. And so long as human editors continuously feed text to the system, AI hosts can work 24/7, delivering breaking news in a matter of minutes and drastically cutting costs.
Why it's important: While Xinhua's AI anchors still require technical tweaks to a limited facial expression range and still artificial voice, machine learning is already making great strides in this arena. And as virtual hosts can now be customized from human footage, we might imagine a world in which you choose who delivers your news on a given topic — imagine Neil deGrasse Tyson walking you through this morning's most recent space discovery, or a digitally revived Steve Irwin keeping you up to date on environmental conservation news. Long-term, AI news anchors could even harness our trillion-sensor economy, drawing real-time updates from instantaneously synthesized data. | Share on Facebook
Spotted by Marissa Brassfield / Written by Claire Adair
IBM Watson And Kronos Offer A Career Coach For Hourly Workers
What it is: IBM and workforce management platform Kronos are teaming up to use IBM Watson to digitize, demonetize, and democratize career development for hourly workers. The artificial intelligence system will guide hourly workers on open advancement opportunities within their organization. Further, the system will provide information about the necessary courses, trainings, and milestones required to receive a certain raise, bonus, or promotion within the company. Workers can easily access Watson Career Coach technology on mobile via chat.
Why it's important: With the rise of automation, unskilled labor roles must transition into more specialized jobs. This digital platform can help a massive portion of the U.S. workforce gain the skills they need to thrive in the near future — an opportunity to generate wealth while helping millions of workers forge impactful career paths. | Share on Facebook
Spotted by Marissa Brassfield / Written by Max Goldberg
What is Abundance Insider?
This email is a briefing of the week's most compelling, abundance-enabling tech developments, curated by Marissa Brassfield in preparation for Abundance 360. Read more about A360 below.
Want more conversations like this?
At Abundance 360, Peter's 360-person executive mastermind, we teach the metatrends, implications and unfair advantages for entrepreneurs enabled by breakthroughs like those featured above. We're looking for CEOs and entrepreneurs who want to change the world. The program is highly selective. If you'd like to be considered, apply here.
Abundance Digital is Peter's online educational portal and community of abundance-minded entrepreneurs. You'll find weekly video updates from Peter, a curated newsfeed of exponential news, and a place to share your bold ideas. Click here to learn more and sign up.
Know someone who would benefit from getting Abundance Insider? Send them to this link to sign up.