9 min read

In this week's Abundance Insider: Agricultural drone swarms, first-ever remote heart surgery, and Insilico Medicine's AI-driven drug discovery.
P.S. Send any tips to our team by clicking here, and send your friends and family to this link to subscribe to Abundance Insider.
P.P.S. Want to learn more about exponential technologies and home in on your MTP/ Moonshot? Abundance Digital, a Singularity University Program, includes 100+ hours of coursework and video archives for entrepreneurs like you. Keep up to date on exponential news and get feedback on your boldest ideas from an experienced, supportive community. Click here to learn more and sign up.
A Molecule Designed by AI Exhibits 'Druglike' Qualities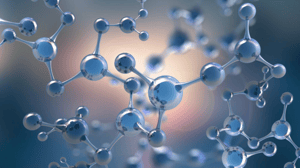 What it is: AI startup Insilico Medicine, alongside collaborators from the University of Toronto and WuXi AppTec, has now used AI technology to identify drug candidates that could one day prevent tissue scarring. Using a subset of AI known as generative adversarial networks (GANs), the team took a mere 3 weeks to generate 30,000 computerized designs of candidate molecules for targeting a key protein in fibrosis. After synthesizing six of these designs in the lab, the researchers ultimately refined a shortlist of four novel compounds that could inhibit DDR1 kinase, an enzyme involved in scar tissue buildup within organs. Once experimentally tested, the team's final four yielded a single most promising molecule for testing in mice, which not only proved potent against the targeted enzyme but demonstrated clear "drug-like" qualities.
Why it's important: Today, it costs on average US$2.6 billion and often takes more than a decade to bring a new drug to market. Even of those drug candidates that enter Phase I clinical trials, nine out of ten never reach patients. While Insilico's use of GANs does not circumvent the need for molecules' refinement in the lab — nor would GANs prove as effective in data-deficient drug discovery challenges — AI could vastly speed up the process. By generating numerous molecule leads for researchers to pursue, GANs and AI-driven drug discovery pipelines could decimate the time and labor required for getting a drug to clinical trials. As AI converges with massive datasets in everything from gene expression to blood tests, novel drug discovery is about to get >10X cheaper, faster, and more intelligently targeted. | Share on Facebook.

First long-distance heart surgery performed via robot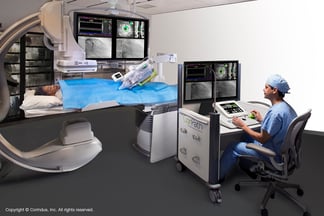 What it is: In a new coup for telemedicine, cardiologist Dr. Tejas Patel has now performed five percutaneous coronary intervention procedures (PCIs) through a precision vascular robot. Enabling Patel to conduct the procedure a full 20 miles from his surgical patients, vascular robotics company Corindus has refined its now FDA-cleared CorPath GRX robot. Using a hardwired internet connection, the CorPath System allowed for extreme precision in vascular and coronary procedures, yet proved intuitive enough for Patel to manipulate the robot using joysticks and a video monitor. While only just published in The Lancet spin-off EClinicalMedicine, Corindus' remote heart surgery achievement has now been replicated several times in the U.S.
Why it's important: Riding the convergence of low-latency networks, mixed reality, high-precision robotics, and advanced sensors, telemedicine is making high-risk, life-saving procedures far more accessible. By allowing some of the world's best doctors to operate in remote communities from afar, robotics and virtual interfaces will soon decentralize, delocalize and democratize healthcare. As explained by Corindus' CEO Mark Toland, "The success of this study paves the way for large-scale, long-distance telerobotic platforms across the globe." As 5G, satellite constellations, and balloons bring high-speed connectivity to today's most inaccessible regions, distance to care could grow immaterial over the next 15 years. | Share on Facebook.
Facebook Publishes New Research on Hyper-realistic Virtual Avatars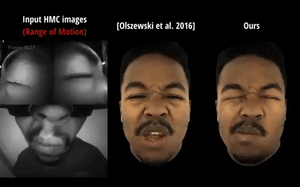 What it is: Facebook's augmented and virtual reality R&D group has now built a headset capable of mapping facial expressions to virtual avatars in real-time. One of two headsets involved, the first "training" headset contains 9 cameras (3 pointed at the eyes and 6 at the lower face and mouth). Wearing this more sensor-laden device, the user is initially prompted to make a variety of facial expressions. These data points are then fed into an algorithm that maps out distinct muscles in the face. After completing this training phase, the user then wears a much leaner "tracking" headset (geared with only 3 facial cameras). By "filling in" the tracking cameras' blind spots with training headset-collected data, Facebook's software ultimately produces a hyper-realistic, real-time representation of a user's face— now compatible with a range of VR hardware and software. This is one of the many virtual reality applications Facebook is working on.
Why it's important: Social VR has the potential to fundamentally change how we navigate both our personal lives and professional discourse. Yet one of the most stubborn obstacles to scaled adoption involves the stiffness and non-expressiveness of virtual avatar face renditions. By using advanced facial tracking, however, Facebook's headset provides a remarkably lifelike virtual extension of each user, while avoiding the pitfalls of the 'uncanny valley.' With the advancement of both sensor precision and high-fidelity VR rendering over the next 5 years, we will soon be able to send a virtual version of ourselves anywhere in the world, transforming the way people think about human presence, distance, and time. As machine learning minimizes the number of sensors needed for facial tracking, VR will continue to plummet in price, boosting commercialized headsets and everyday use. | Share on Facebook.
China Drone Attack on Crop-Eating 'Monster' Shows 98% Kill Rate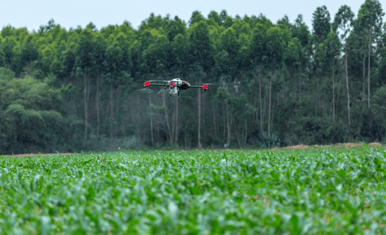 What it is: AgTech drone manufacturer XAG has now successfully deployed a pest-targeting drone swarm operation with partner Bayer Crop Science. Having spread from the Americas to Africa and Asia, the crop-devouring fall armyworm has affected 950,000 hectares of crops across 24 Chinese provinces in just the past three weeks. Yet XAG's autonomous drones have come quick to the rescue, targeting the pests with low-toxicity insecticide on farmland in China's Guangxi autonomous region and Yunnan province. Already stemming outbreaks in 90 percent of affected areas, the drone swarm operation has even recorded mortality rates as high as 98 percent.
Why it's important: Mechanized agricultural tools, drones, and AgTech-oriented AI have long remained in the R&D phase. Nonetheless, many of today's products are either incapable of navigating unstructured farm environments or are insufficiently versatile to integrate into existing workflows. As computer vision continues to advance year-on-year, however, autonomous farming solutions — think: UAV plant protection, precision spraying bots, and agricultural sensors — are beginning to decimate the need for intensive human labor. Part of a food and agriculture tech market projected to exceed US$729.5 billion in value by 2023, these autonomous farming tools will be vital in feeding our global population and maximizing crop yields, regardless of geography. | Share on Facebook.
Deloitte's Plan for Fighting Employee Burnout: Let AI Take Over the Dreaded HR and IT Tasks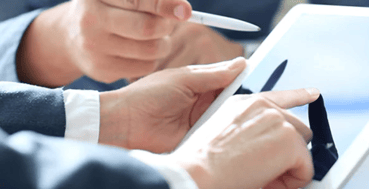 What it is: Aiming to systematically improve the employee experience (EX) with workplace automation, Deloitte is now reaping the benefits of an AI system called ConnectMe. Designed to expedite HR-related answers to employees (whether about healthcare benefits or overseas transfer, among other topics), ConnectMe can even be customized to automate employee-specific tasks that are easily codified and repetitive. Pulling from in-house data, ConnectMe uses chatbots to eliminate lengthy email and phone tag processes often required to resolve minor issues. Yet while Deloitte introduced ConnectMe in 2016, recent studies are starting to quantify the aggregate effect of workplace combustion, now observed by nearly 96 percent of surveyed managers in their employees, according to a study by staffing company Robert Half.
Why it's important: While automation begins to eliminate tedious tasks through improved UX design in smart devices and mobile apps, EX-aiding technologies, company workflows, and inter-department communication are still lagging behind. However, new reports suggest that up to 69 percent of job seekers turn down even high-paying positions due to poor EX reviews, and automation of workplace tedium could provide an effective fix. In response, companies like UiPath, Automation Anywhere, AIsera, and Moveworks have begun automating countless routine processes for SMEs and large corporations, democratizing AI assistants and freeing employees to engage in more thought-provoking work. Where might you employ similar automation tools in your organization to boost morale and productivity? | Share on Facebook.
What is Abundance Insider?
This email is a briefing of the week's most compelling, abundance-enabling tech developments, curated by my team of entrepreneurs and technology scouts, including contributions from standout technology experts and innovators.
Want more conversations like this?
At Abundance 360, a Singularity University program, we teach the metatrends, implications and unfair advantages for entrepreneurs enabled by breakthroughs like those featured above. We're looking for CEOs and entrepreneurs who want to change the world. The program is highly selective. If you'd like to be considered, apply here.
Abundance Digital, a Singularity University program, is an online educational portal and community of abundance-minded entrepreneurs. You'll find weekly video updates from Peter, a curated newsfeed of exponential news, and a place to share your bold ideas. Click here to learn more and sign up.
Know someone who would benefit from getting Abundance Insider? Send them to this link to sign up.