7 min read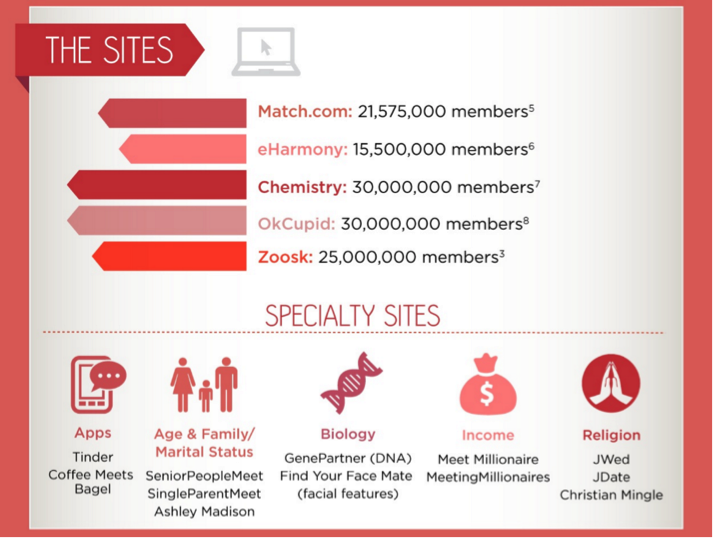 In this week's Abundance Insider: CRISPR-Cas9 cabbage, self-driving speedboats and drought-detecting data sets.
Cheers,
Peter, Marissa, Cody, Kelley and Greg
P.S. Send any tips to our team by clicking here, and send your friends and family to this link to subscribe to Abundance Insider.
Fitbit Adventures Lets You Run the New York City Marathon Virtually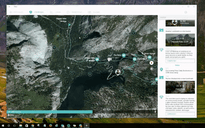 What it is: FitBit recently launched FitBit Adventures, a new feature on its smartphone app where people can virtually experience global trails and iconic challenges, such as the New York City Marathon, while they walk around at the gym or in their neighborhoods. FitBit's VR program offers lifelike photos and integrated experiences to make the user really feel like they are, for example, hiking an outdoor trail -- from anywhere they want, at any time they want.
Why it's important: One of the five major Virtual Reality and technology breakthroughs Peter shared earlier this year was the growing number of VR-integrated consumer products. FitBit's rollout of FitBit Adventures is just the beginning of virtual experiences in the fitness industry. Could Virtual Reality experiences provide the motivation and excitement people need to maintain an active lifestyle? | Join the Discussion
Spotted by Marissa Brassfield
Adorable Robots Help Travelers at Tokyo's Haneda Airport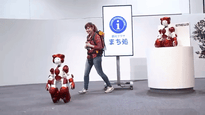 What it is: Hitachi tested its first EMIEW3 robot at Japan's Haneda International airport. Located in the passenger terminal, the robot was programmed to direct travelers to an information display and answer the passenger's questions. This test is Phase One for Hitachi's plan to bring the robot back in December; next time, the robot will be able to physically guide passengers to where they need to go -- except through security, of course.
Why it's important: Peter's blog on robotics and technology convergence mentioned how robots will soon command those professions where accuracy and patience are key. It may not be too long before travelers will expect to receive accurate, efficient and real-time answers from an airport's very own robot guide. | Join the Discussion
Spotted by Marissa Brassfield
First Gene-Edited Meal Served Up From CRISPR Cabbage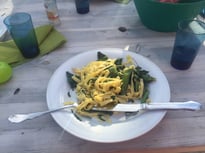 What it is: Umea University biology professor Stefan Jansson has successfully cultivated genetically modified cabbage using the CRISPR-Cas9 gene editing method – and even enjoyed it cooked with pasta for a historic meal with local reporter Gustaf Klarin. In Europe, farmers currently can't grow GMO plants in the field; to bypass this obstacle, New Atlas reports the team had to convince the Swedish Board of Agriculture that their cabbage strain fell outside the guidelines. "And it worked: since the mutation that causes a lack of the PsbS protein is naturally occurring in some cases, simply intervening to deliberately switch it off is acceptable, as long as no foreign DNA is introduced," New Atlas' Michael Irving reported.
Why it's important: Genetic engineering enables us to eliminate specific genetic mutations. In agriculture, scientists can engineer plants to be more resistant to pests, increase yield and nutritional value, or more resilient to weather conditions. Will in-home vertical farms of the future enable tinkerers to hack their own produce? | Join the Discussion
Spotted by Aryadeep S. Acharya
NVIDIA and Baidu Are Building an AI Platform for Autonomous Cars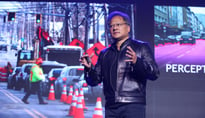 What it is: Baidu and NVIDIA recently announced their partnership to combine their technical capabilities and develop an AI platform for autonomous cars. As NVIDIA CEO Jen-Hsun Huang announced at the Baidu World Conference, the platform will be "end-to-end, top-to-bottom, from the cloud to the car." While its primary purpose will be for autonomous taxis, Engadget reports that Baidu and NVIDIA may eventually open up the platform to "automotive creators."
Why it's important: NVIDIA and Baidu say that they will be ready to mass produce autonomous cars in five years. Elsewhere in the car world this month, a partnership was also announced between Volvo and Autoliv to create self-driving software. | Join the Discussion
Spotted by Marissa Brassfield
Royal Navy's Self-Driving Speedboat Takes to the Thames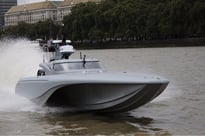 What it is: The Royal Navy recently launched its autonomous speedboat, Maritime Autonomy Surface Testbed (MAST), as part of a robotic craft testbed for unmanned service vessels (USV). The speedboat, designed for surveillance rather than a weapon carrier, differs from other self-driving USVs in that it's built to operate at high speeds, all while navigating through crowded waterways.
Why it's important: "This is a chance to take a great leap forward in Maritime Systems," said Fleet Robotics Officer Commander Peter Pipkin to New Atlas. "Not to take people out of the loop but to enhance everything they do, to extend our reach, our look, our timescales, our efficiency using intelligent and manageable robotics at sea." | Join the Discussion
Spotted by Aryadeep S. Acharya
This New Data Set is Poised to Revolutionize Climate Adaptation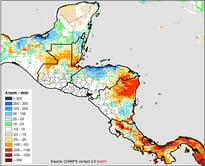 What it is: A new scientific data set called CHIRPS (short for Climate Hazards Group InfraRed Precipitation With Station) is helping the world's poorest people proactively prepare for extreme weather conditions. CHIRPS is an early warning system backed by data from decades of rainfall averages. It alerts development agencies and NGOs of extreme weather patterns -- for example, drought, which wreaks havoc on agricultural communities reliant on rainfall.
Why it's important: If aid organizations can predict when drought is about to happen, they can proactively deliver food and other provisions -- potentially before famine ever occurs. Best of all, the data is freely available, courtesy of grant funding, which means even bootstrapped aid agencies can access it. | Join the Discussion
Spotted by Aryadeep S. Acharya
Watson Helped Make a Trailer for a Horror Movie About Artificial Intelligence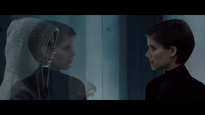 What it is: 20th Century Fox's trailer for the upcoming sci-fi film "Morgan" was created with the help of IBM Watson. To train the robot, Watson processed 100 horror movie trailers and conducted a visual, audio and composition analysis to understand what deemed a scene "scary" to humans. Although a human was needed to arrange the scenes in a coherent order, Watson successfully reduced the amount of time it normally takes to make a trailer -- 10 days -- down to only 24 hours.
Why it's important: IBM Watson's ability to generate a movie trailer in just 10% of the standard production time for humans goes to show how Artificial Intelligence can demonetize and democratize the entertainment industry. The final frontier for Artificial Intelligence will be mastering human creativity, which will be a critical component in winning the $5 million IBM Watson AI XPRIZE. | Join the Discussion
Spotted by Marissa Brassfield
A Cheap, Long-Lasting, Sustainable Battery for Grid Energy Storage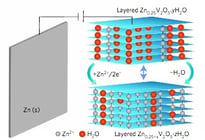 What it is: Chemists at the University of Waterloo have developed a safe, efficient battery for grid energy storage. The water-based zinc-ion battery uses non-toxic, non-flammable and inexpensive materials, making it half the price of today's lithium-ion batteries. It'll work for more than 1,000 cycles.
Why it's important: As KurzweilAI reports, this battery could help communities ease the transition from grid-based energy to renewable energy production and storage. Compared to lithium-ion batteries, zinc-ion batteries have a higher energy density, making them ideal for grid-scale applications. | Join the Discussion
Spotted by Aryadeep S. Acharya
What is Abundance Insider?
This email is a briefing of the week's most compelling, abundance-enabling tech developments, curated by Marissa Brassfield in preparation for Abundance 360. Read more about A360 below.
WANT MORE CONVERSATIONS LIKE THIS?
At Abundance 360, Peter's 360-person executive mastermind, we teach the metatrends, implications and unfair advantages for entrepreneurs enabled by breakthroughs like those featured above. We're looking for CEOs and entrepreneurs who want to change the world. The program is highly selective. Apply now for Abundance360 Summit if you'd like to develop an Abundance Mindset.
Know someone who would benefit from getting Abundance Insider? Send them to this link to sign up.