9 min read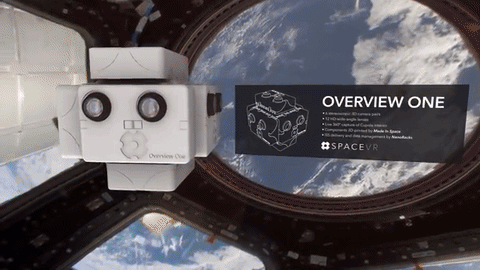 In this week's Abundance Insider: Cancer-killing nanobots, solar roof shingles, and a 60TB SSD.
Cheers,
Peter, Marissa, Cody, Kelley and Greg
P.S. Send any tips to our team by clicking here, and send your friends and family to this link to subscribe to Abundance Insider.
This Startup is Launching a 360 Cam Into Space So We Can See Earth in Virtual Reality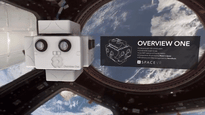 What it is: Soon, we'll all be able to observe the Earth from space, thanks to a virtual reality startup. SpaceVR has just signed an agreement with NanoRacks to launch Overview 1, its first VR camera satellite, next year. The cube satellite has two high-res 4K sensors and wide-angle lenses, and will be delivered to the International Space Station for deployment in low earth orbit. On the ground, SpaceVR will turn the captured footage into 360-degree panoramas for smartphones, tablets and Virtual Reality devices.
Why it's important: Another impressive example of virtual reality enabling and democratizing travel experiences. In success, SpaceVR may spark a whole new wave of interest in space and space tourism. | Join the Discussion
Spotted by Marissa Brassfield
Elon Musk Announces 'Solar Roof' Product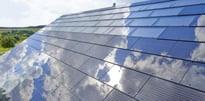 What it is: Last week, Elon Musk revealed his latest plans for SolarCity: solar roof tiles, versus installing modules on top of an existing roof. "I think this is really a fundamental part of achieving differentiated product strategy, where you have a beautiful roof," he explained on a conference call. "It's not a thing on the roof. It is the roof." The tiles will be produced at the forthcoming 1 GW factory in Buffalo in the second quarter of 2017.
Why it's important: SolarCity CEO Lyndon Rive says that 5 million new roofs are installed every year in the U.S. alone -- and believes there's a tremendous market in consumers who are holding off on installing solar until it's time to replace their roof. By integrating the solar cells directly into the roofing shingles, SolarCity has the potential to disrupt (and significantly update) an adjacent industry. | Join the Discussion
Spotted by Peter Diamandis
When Doctors Can't Reach Sick People in Madagascar, They Send This Medicine-Carrying Drone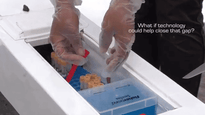 What it is: Researchers at Stony Brook University have partnered with medical drone manufacturer Vayu to deliver medical technology to rural Madagascar communities by drone. Recently, in a world first, Stony Brook's Global Health Institute completed a long-range, fully autonomous drone flight in which blood and stool samples collected from rural Madagascar villages were transported to the institute for testing. "A billion people in the world do not have access to reliable roads," Dr. Peter Small, the Founding Director of Stony Brook's Global Health Institute, told Digital Trends. "For them, getting sick requires running a gauntlet in order to get healthcare. That's very common in Madagascar, where 70 percent of people live in very rural settings, and a significant number live in truly remote settings. These are places that are only accessible on foot; you can't even get a bicycle there. By using drones, we can not just fly out to villages, but collect diagnostic specimens and deliver care."
Why it's important: "The cool thing about this is the bigger picture: how we can use drone technology to forward-deploy healthcare," added Dr. Small. "What I'm envisioning is a system in which a health worker has a patient with an undiagnosed cough, and can then use an emergency beacon to call in a drone. That drone could then fly back a sputum sample to the lab and, if it tests positive for [tuberculosis] the drone flies back the next day with the medication it needs." | Join the Discussion
Spotted by Marissa Brassfield
SuperMeat: REAL Meat, Without Harming Animals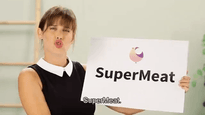 What it is: SuperMeat is currently raising funds on Indiegogo to create a mini bioreactor that can produce cultured meat -- namely, a chicken breast -- from chicken cells. The founding team includes award-winning biomedical engineers, top researchers and noted scientists all focused on consumer lab-grown alternatives to animal protein.
Why it's important: As Peter has noted in a previous blog, cultured meat would require up to 99% less land, 96% less water, 45% less energy, and produce up to 96% less greenhouse gas emissions when compared to today's animal stockyards and cattle farms. | Join the Discussion
Spotted by Valeriy Rotar
Speech Center VR Promises a Simple Cure for Public Speech Anxiety: Virtual Reality Avatars
What it is: Can virtual reality cure stage fright? According to VR firm Cerevrum, the answer is yes -- thanks to its app Speech Center VR. Users don an Oculus Rift and can select from a variety of public speaking environments and audiences that range from stick figures to demons. Each has its own challenges designed to improve the user's public speaking abilities, and a virtual coach takes users through each lesson and practice session.
Why it's important: This app democratizes access to speaking coaches and programs like Toastmasters, but it's also a compelling look into the near future of skill training and development. | Join the Discussion
Spotted by Marissa Brassfield
World's largest' SSD Revealed as Seagate Unveils 60TB Monster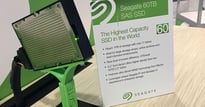 What it is: This week, Seagate debuted its 60TB solid-state drive, packed with enough power to safely store 12,000 movies or 400 million photos. For now, Seagate says its 3.5-inch SSD is a "demonstration technology," but hinted at a possible commercial release in 2017. What's perhaps most impressive of all is that Seagate says it can scale up the SSD's capacity to 100TB while retaining the 3.5-inch form factor.
Why it's important: A storage solution of this caliber enables better server performance, unprecedented capacity configurations and, ultimately, much smaller datacenters. | Join the Discussion
Spotted by Dan Swift
Google is Expanding its Tests on the Way to Blanketing the US in Super-Fast Wireless Internet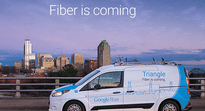 What it is: Google's latest FCC filing indicates that it may be dematerializing its Fiber high-speed Internet service. As Business Insider reports, "... the heavily redacted FCC filing suggests that it wants to dramatically expand to testing 'experimental transmitters' at up to 24 US locations, including Provo, Utah, Omaha, Nebraska, and Boulder, Colorado, for a period of 24 months. Google is requesting authorization to operate between the 3.4 and 3.8 GHz band." Curiously, this filing comes just after Google's acquisition of Webpass, a point-to-point wifi company, and an intentional delay in Fiber's rollout in two Silicon Valley cities.
Why it's important: Updating existing Internet infrastructure is slow, bureaucratic and expensive, but by dematerializing its Fiber Internet service, Google can expand its coverage significantly faster, cheaper and easier. "The project is in early stages today," a Google spokesperson told Business Insider, "but we hope this technology can one day help deliver more abundant Internet access to consumers." | Join the Discussion
Spotted by Marissa Brassfield
Why GM Wants To Take Over Lyft And Why Lyft Is Saying No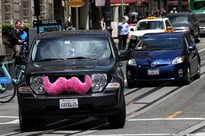 What it is: General Motors recently made an (unsuccessful) offer to buy ridesharing company Lyft, following its $500 million investment earlier this year. "In the case of Lyft, GM has decided that this is a key business to be in going forward, and it wants to own its entry rather than face another alliance situation where it ultimately doesn't get what it wants," said a 'high-ranking' GM executive to Forbes. Details on why Lyft rejected the offer are scant, but this article features some compelling ideas based on recent history.
Why it's important: Further evidence that ridesharing services like Uber and Lyft aren't going away. In fact, since rejecting GM's offer, Lyft has announced that it's seeking additional financing. | Join the Discussion
Spotted by Peter Diamandis
Legions of Nanorobots Target Cancerous Tumours With Precision
What it is: Researchers at McGill University, the University of Montreal and Montreal Polytechnic have achieved an impressive breakthrough in cancer treatment using nanorobotic agents made of over 100 million flagellated bacteria. Each tiny agent can self-navigate through the bloodstream, identify hypoxic zones -- the oxygen-depleted areas of a cancerous tumor -- and precisely administer a drug treatment to the hypoxic zone. Such zones are typically resistant to traditional therapy, including radiotherapy, according to McGill University.
Why it's important: "This innovative use of nano-transporters will have an impact not only on creating more advanced engineering concepts and original intervention methods, but it also throws the door wide open to the synthesis of new vehicles for therapeutic, imaging and diagnostic agents," explains Sylvain Martel, who led the research. "Chemotherapy, which is so toxic for the entire human body, could make use of these natural nanorobots to move drugs directly to the targeted area, eliminating the harmful side effects while also boosting its therapeutic effectiveness." | Join the Discussion
Spotted by Marissa Brassfield
What is Abundance Insider?
This email is a briefing of the week's most compelling, abundance-enabling tech developments, curated by Marissa Brassfield in preparation for Abundance 360. Read more about A360 below.
Want more conversations like this?
At Abundance 360, Peter's 250-person executive mastermind, we teach the metatrends, implications and unfair advantages for entrepreneurs enabled by breakthroughs like those featured above. The program is highly selective and we're almost full, but we're still looking for a few final CEOs and entrepreneurs who want to change the world. Apply now for Abundance360 Summit if you'd like to develop an Abundance Mindset.
Enjoyed reading this? Click here to get the latest issue of Abundance Insider delivered straight to your inbox.