11 min read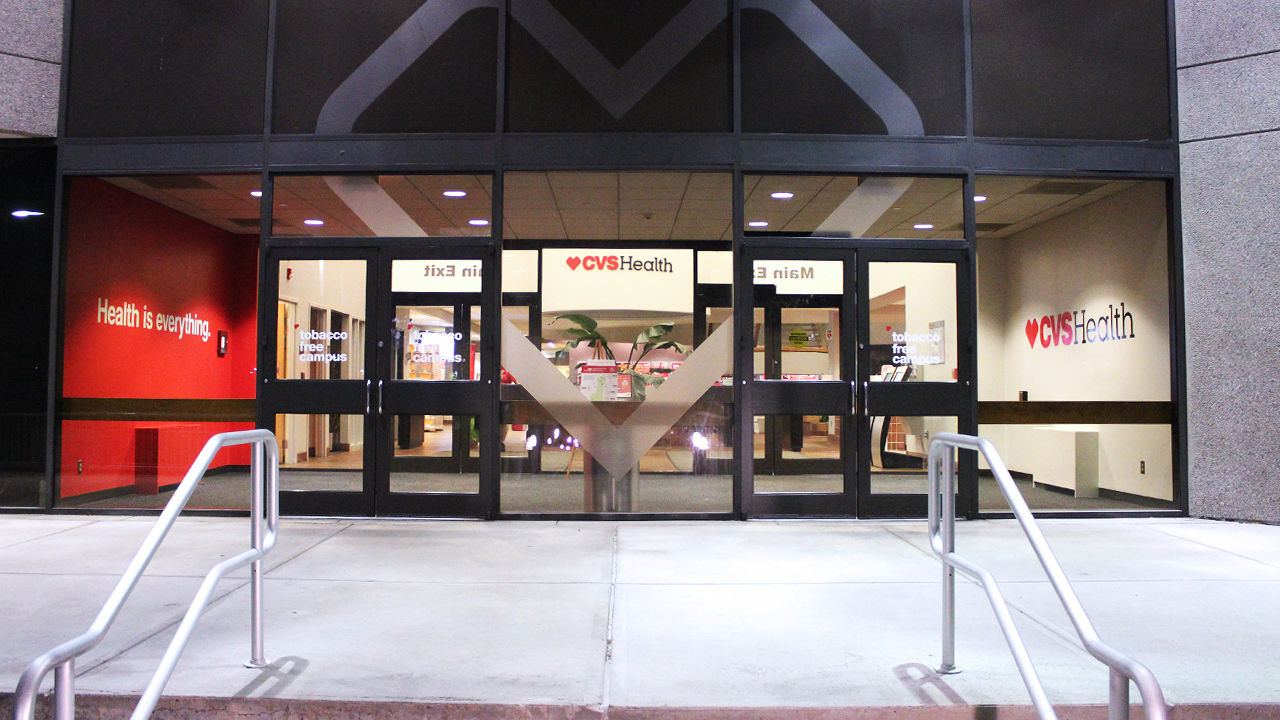 3D-printed pills, faster-than-flash computer memory, and an incredible melanoma immunotherapy. These are just some of the inspiring innovations we curated in this week's edition of Abundance Insider.
Cheers,
Peter, Marissa, Cody, Maxx, Kelley and Greg
P.S. Send any tips to our team by clicking here, and send your friends and family to this link to subscribe to Abundance Insider.
What is this? Consider this a briefing of the week's most compelling tech developments, as uncovered by Peter and his team and curated by Marissa Brassfield. In preparation for Abundance 360, Peter's mastermind for exponential entrepreneurs, our team shares breakthrough ideas and news items with each other and consider their implications for entrepreneurs.
A 3D Display for Your Car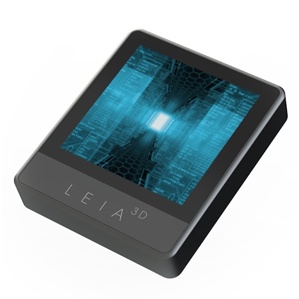 What it is: Leia, a startup based in Menlo Park, California, has unveiled a 5.5-inch screen that can display holograms without the need for 3D glasses. MIT Technology Review saw the prototype, and reports that the 3D images and video appear best from a distance of between 50 centimeters and a meter from the display, and look flat otherwise.
Why it's important: When we can see 3D images without wearing 3D glasses, a variety of immersive experiences are possible: 3D car displays, real-time 3D chats, and of course 3D-enabled smartphones, wearables and gadgets. As the technology continues to improve, we'll see it in larger gadgets.
Spotted by Marissa Brassfield
Google's Balloons to Provide Sri Lanka with High-Speed Internet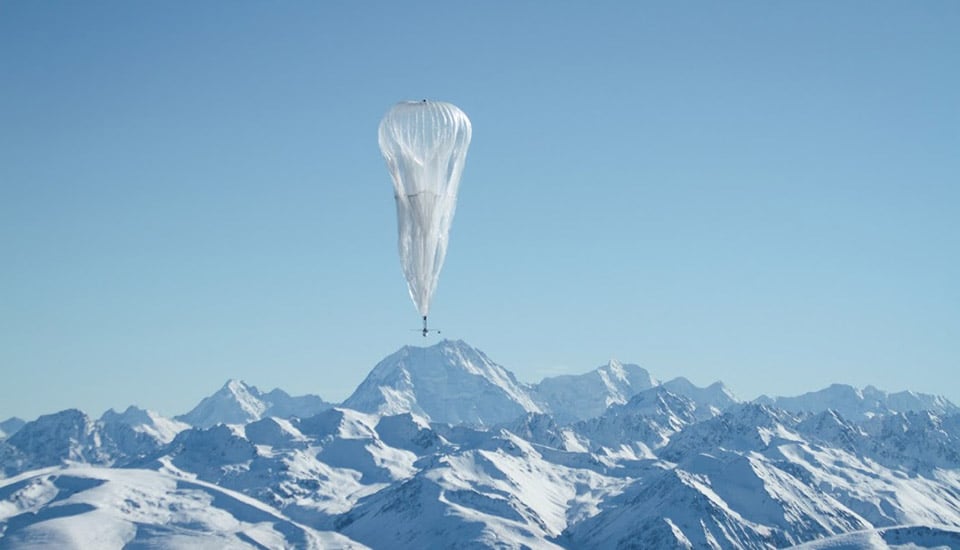 What it is: After two years of testing its technology, Google's Project Loon is ready to start delivering high-speed Internet via stratospheric balloons, and it'll begin with Sri Lanka. The island nation will be the first in the world to have universal Internet coverage when the project kicks off in March 2016.
Why it's important: Project Loon is one of many initiatives from major tech companies to democratize Internet access. When the Rising Billion comes online, what will they buy, want, create and consume? This Sri Lanka case study will be one to watch.
Spotted by Marissa Brassfield
This New Website Tells You Exactly What Kind of Person You Are, Based on Only 100 Words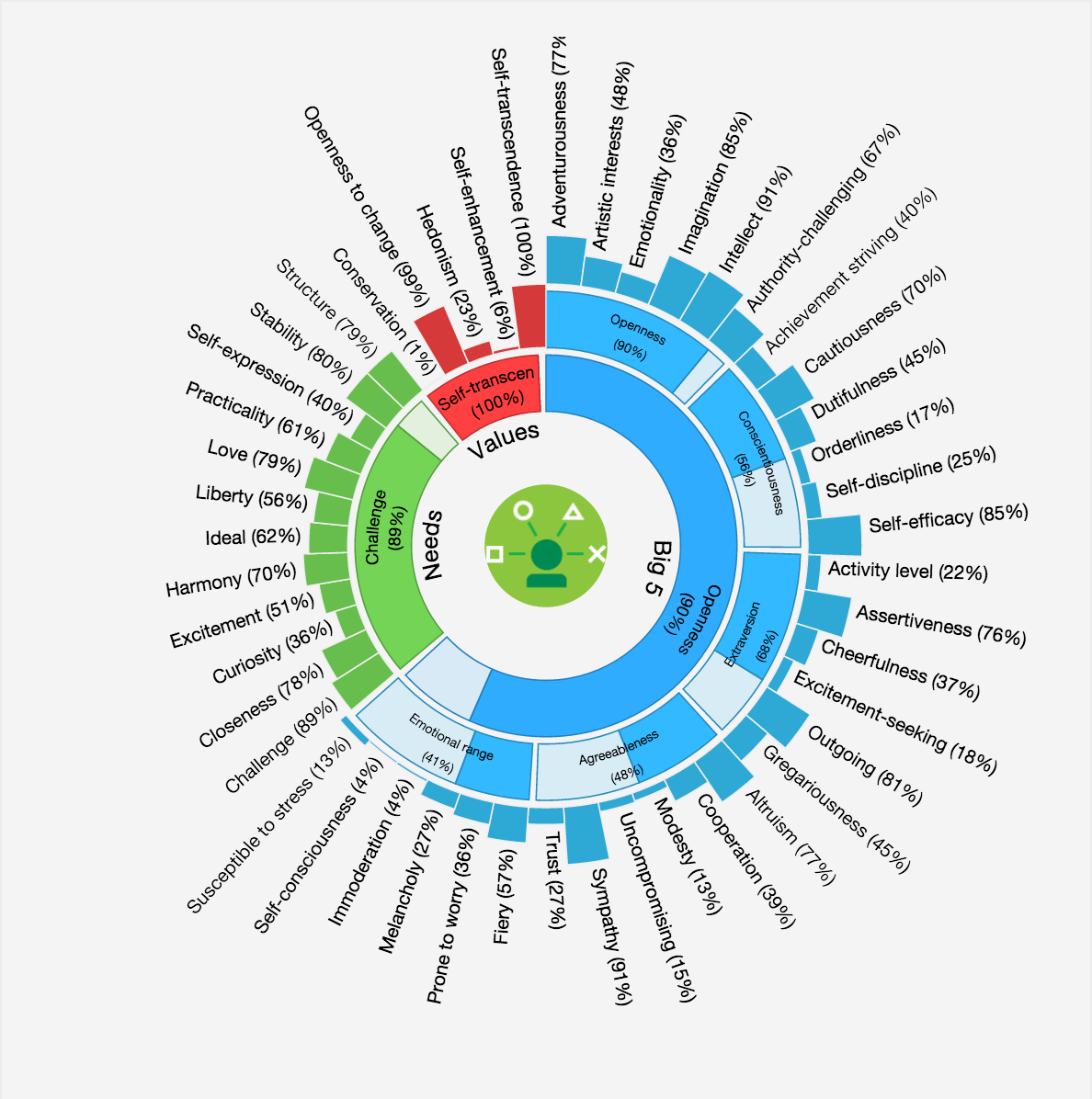 What it is: This IBM Watson-powered Personality Insights site lets you paste in any 100-word block of text -- think speeches, emails, letters, tweets, forum posts -- for a comprehensive analytical result of the author's personality. Watson's linguistic analysis includes categories like openness, conscientiousness, extraversion, agreeableness, emotional range, needs and values. I tried this on a piece of personal writing, and the results were fairly accurate!
Why it's important: We all make inferences on someone's personality or intent based on their writing style -- and sometimes, our assumptions are incorrect. This demonstration is one more illustration of how cognitive computing and AI technology can help eliminate bias in our decision making. Imagine when we can use tools like this for verbal and written speech.
Spotted by Marissa Brassfield
First 3D-Printed Pill Approved by US Authorities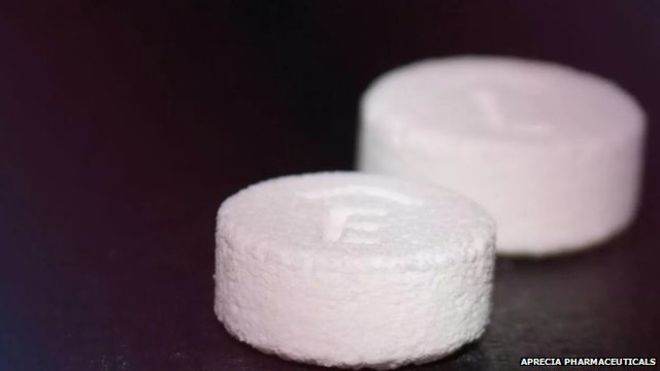 What it is: The FDA has become the first country in the world to approve 3D-printed pills. Aprecia Pharmaceuticals will deploy the technology in 2016 with Spritam, a seizure-controlling drug for epileptics called Spritam.
Why it's important: This technology enables truly local, personalized medicine, rather than the one-size-fits-all approach currently used. Healthcare professionals will be able to print the perfect medicines, or combinations thereof, on demand.
Spotted by Charlie Bradshaw and Derek Lundsten
Intel And Micron Announce Breakthrough Faster-Than-Flash 3D XPoint Storage Technology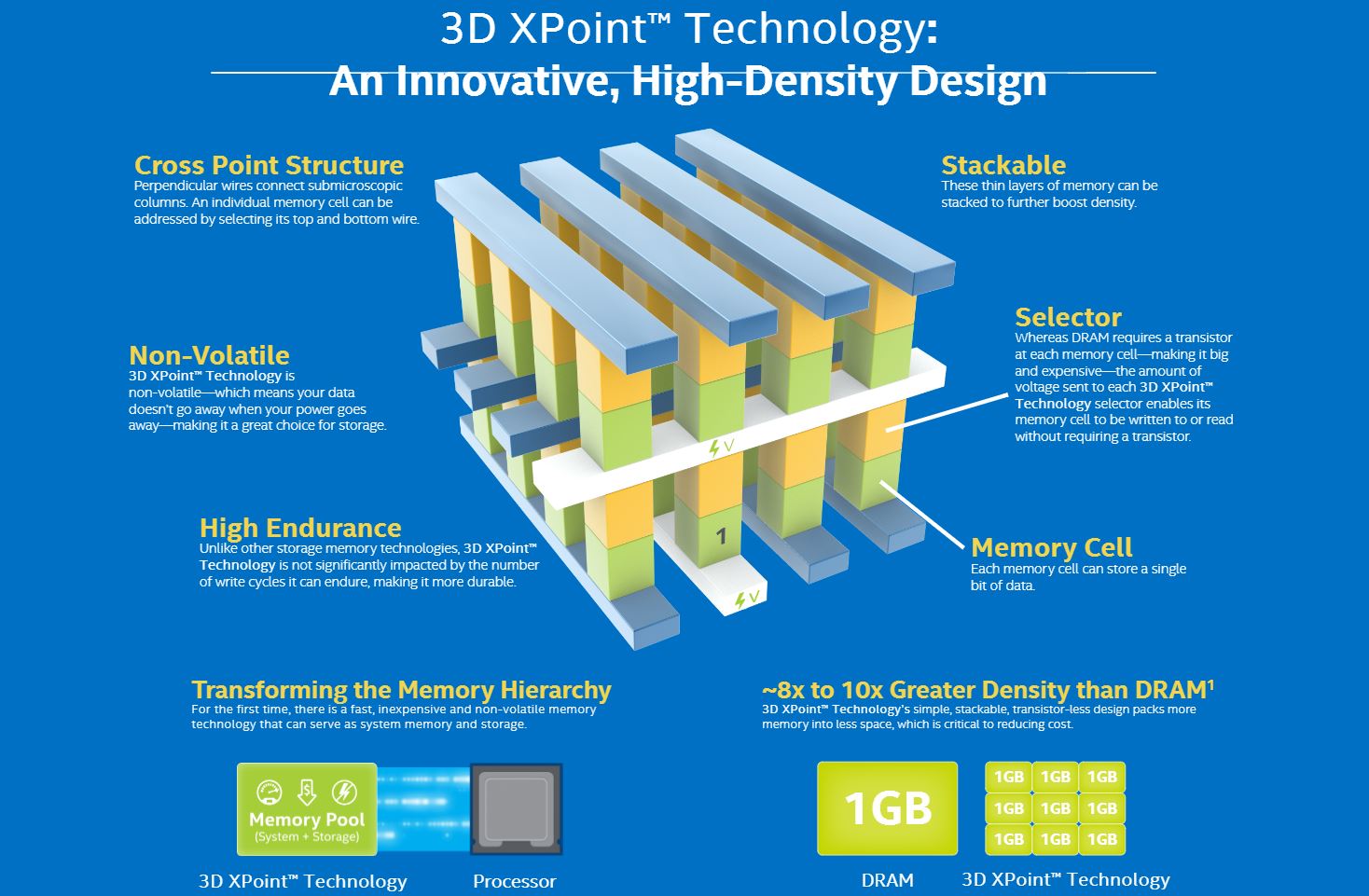 What it is: Intel and Micron have announced a new class of memory storage called 3D XPoint (pronounced "crosspoint") that's 1,000 times faster, 1,000 times more durable, and 10 times denser than conventional memory. What's more, it's non-volatile, meaning that data is saved even if the power is turned off. While Intel is mum on the details of XPoint, it says this marks the first new memory category since the introduction of NAND flash in 1989.
Why it's important: This transistor-free chip enables much faster computing. Imagine real-time genetic data analysis or global disease tracking, faster fraud pattern detection in retail financial transactions, instant social media interactions, or truly immersive home video games.
Spotted by Peter Diamandis
Google Will Now Tell You When a Restaurant is Too Busy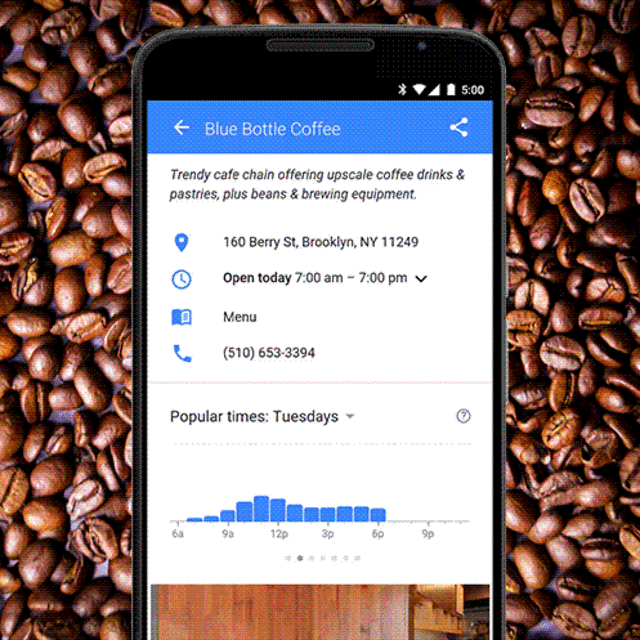 What it is: An update to mobile Google Search now displays the busiest days and times for stores and restaurants, using anonymously crowdsourced data from consenting Google Maps app users. Google says that the update is meant to steer customers away from long lines and wait times.
Why it's important: With ubiquitous networks and sensors, we'll be able to know anything we want at any time. This Search feature helps shoppers and diners make more effective use of their time (and hopefully, retail and restaurant management are also monitoring this data to cross-check their staffing allocations).
Spotted by Marissa Brassfield
Mcity: The Future of Connected and Autonomous Vehicle Research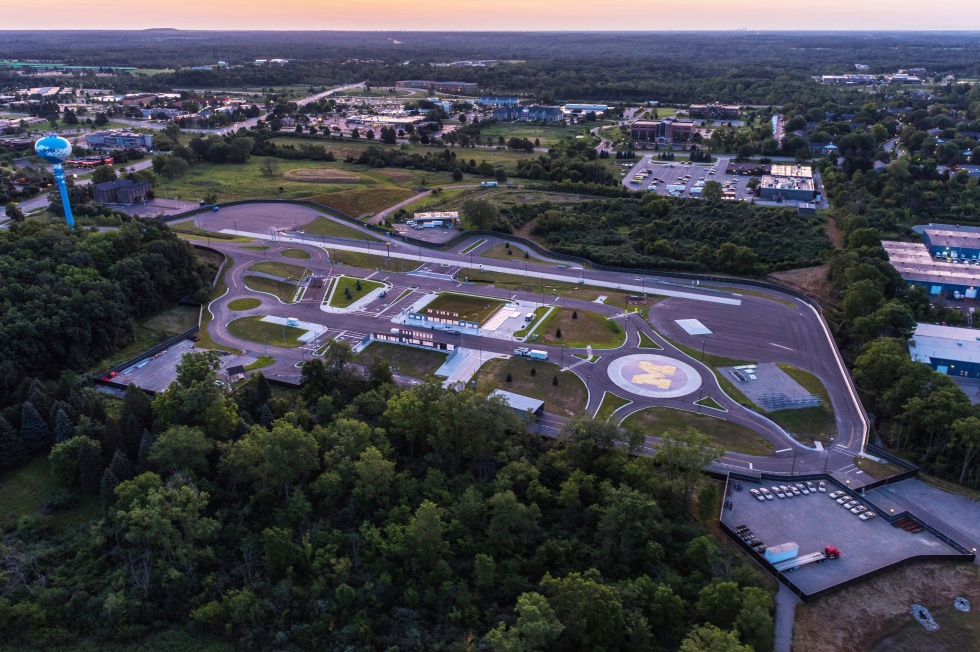 What it is: Mcity is a 32-acre outdoor research lab by the University of Michigan specifically built to test futuristic vehicles. The replica city has a variety of streets and roads -- a freeway, downtown Main Street, gravel and brick roads, roundabouts, underpasses, intersections -- and an array of networked sensors and traffic lights all gathering data.
Why it's important: This automotive playground is a perfect place to test autonomous vehicles and connected cars, without the risk of public interference or human safety risks.
Spotted by Steven Pagoaga
8 Innovations That Will Transform Global Health By 2030
What it is: A roundup of a report by global health nonprofit PATH of the most transformative global health innovations that will transform global health over the next 15 years. The report chose 30 solutions from hundreds of contributions, and includes everything from automated chlorinators to injectable contraceptives that offer 3 months of protection for $1.
Why it's important: More examples of entrepreneurial solutions that will help create abundance in healthcare. (You won't see this inspiring glimpse of breakthrough ideas in the mainstream media.)
Spotted by Steven Pagoaga
Study Claims Perovskite Solar Cells Can Recoup Their Energy Cost Within Three Months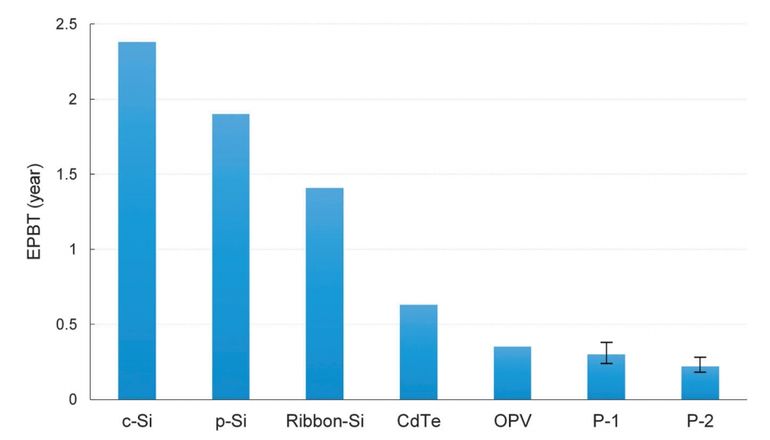 What it is: Northwestern University scientists have calculated that perovskite-based solar cells have an energy payback time of two to three months. By comparison, a typical silicon-based solar panel takes 2-3 years to offset the energy costs that went into its production. While perovskite cells currently have their own issues -- they're frequently made of organic materials like gold, and are thus less durable than silicon-based cells -- researchers believe they can overcome these hurdles in the next two years.
Why it's important: Evidence that solar power is getting cheaper and more diverse. This trend will continue, and we'll soon see solar cells that are more efficient, cost-effective and environmentally friendly than anything on the market today.
Spotted by Tom Strom-Wedege
Engineered Self-Defense Kills Cancer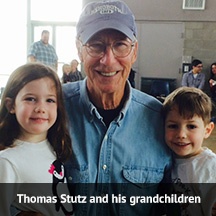 What it is: A case study of Thomas Stutz and the remarkable progress he's experienced due to a melanoma treatment called pembrolizumab at UCLA's Jonsson Comprehensive Cancer Center. The immunotherapy taught Stutz's own immune cells to fight his stage-4 melanoma. Three years later, he's resumed all of his pre-melanoma activities. His remaining tumors are at 15% of their biggest sizes, and have remained stable for the past 18 months.
Why it's important: Immunotherapy has the potential to cure chronic diseases like melanoma and other cancers, using the body's built-in "repair kit." As these positive studies continue to emerge, more of these treatments will become available, and to patients at earlier stages of disease.
Spotted by Tom Strom-Wedege
Uber Becomes the World's Most Valuable Startup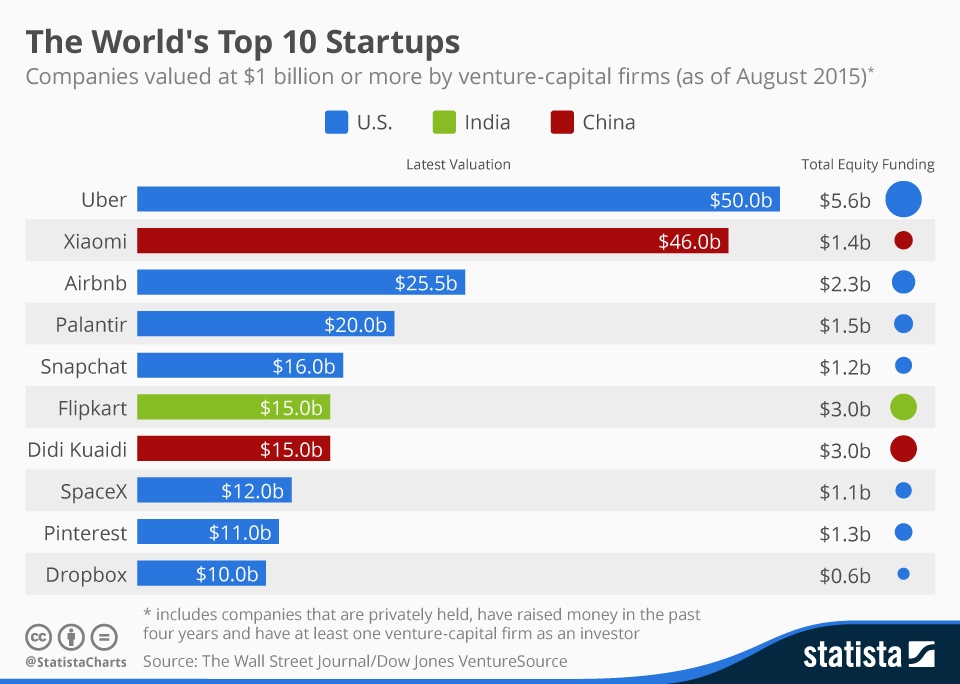 What it is: Uber is the most valuable startup in the world at $50 billion, according to a compilation of $1 billion startups by The Wall Street Journal and Dow Jones VentureSource. This chart shows these "unicorns" in comparison to each other. Uber, Xiaomi, Airbnb, Palantir and Snapchat round out the top five.
Why it's important: Of the 108 or so billion-dollar startups, 72 are either based in the U.S. or Asia, and just nine are European. It'll be interesting to watch where the next billion-dollar businesses emerge in the world as linear governments clash with exponential entrepreneurs.
Spotted by Bob Massie
Facebook Unveils Solar-Powered Drone That Can Beam the Internet Down to Earth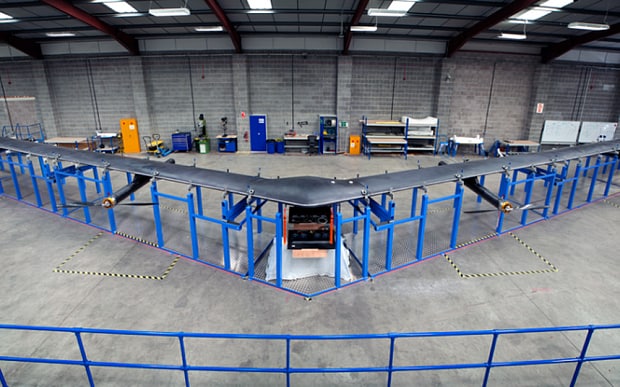 What it is: Facebook has unveiled a full-scale prototype of its Aquila drone, which it plans to use to beam Internet to people in remote locations. The drone has the wingspan of a 737 but weighs hundreds of times less; it can circle a remote region for up to 90 days, beaming down connectivity from an altitude of between 60,000 and 90,000 feet. An onboard laser communications system can deliver data at 10Gbps to a target on the ground to create a stratospheric network that extends Internet access even further.
Why it's important: Mark Zuckerberg describes the impact beautifully: "...10 percent of the world's population lives in areas without existing Internet infrastructure. To affordably connect everyone, we need to build completely new technologies. Using aircraft to connect communities using lasers might seem like science fiction, but science fiction is often just science before its time."
Spotted by Peter Diamandis
Consumer Physics, Creators Of The SCiO Pocket Molecular Sensor, Awarded As Technology Pioneer By World Economic Forum
What it is: The SCiO Pocket Molecular Sensor is a palm-sized molecular sensor that can read the chemical composition of nearly anything: makeup, clothing, soil, jewelry, plastics, human tissue and flora. This week, the World Economic Forum named it to its Technology Pioneers 2015 list, along with 48 other innovations.
Why it's important: SCiO demonstrates the dematerialization and demonetization of professional-quality lab equipment, but this story has further appeal for Abundance Insiders: SciO emerged from a 2014 Kickstarter campaign. Its Israeli inventors have since gained backing from Khosla Ventures, OurCrowd and other angel investors.
Spotted by Barry Phillip
Chinese Factory Replaces 90% Of Humans With Robots, Production Soars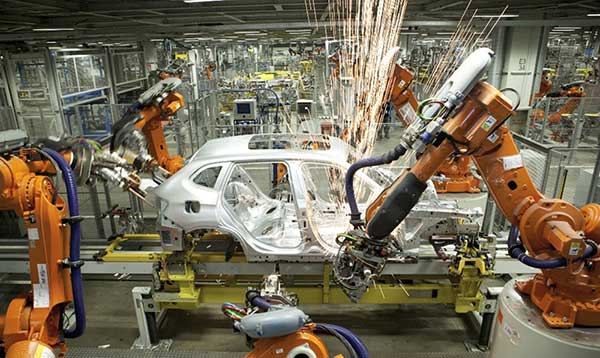 What it is: The Changying Precision Technology Company factory in the Dongguan province of China is run almost exclusively by robots. Automated production lines use robotic arms to produce cell phone parts; the factory also has automated machining equipment and autonomous transport trucks. Over 650 employees used to work at the factory; now, 60 workers monitor computer control systems and check each production line. What's more, replacing human workers with robots resulted in a 162.5% production increase and a product defect rate of under 5% (compared with 25% for the human workers).
Why it's important: Robot-filled factories eliminate sweatshop-like labor situations and dramatically improve production. Note the human-technology teamwork, too -- as Dan and Peter note in Exponential Wisdom, this will be crucial for companies to adopt moving forward.
Spotted by Bill Shevlin
A Wearable Safety Device For High Voltage Utility Workers

What it is: Proxxi is an industrial wearable for people who work near high voltages that alerts them before they enter the so-called "limits of approach" of a high voltage electrical field. In North America alone, 2,000 people are electrocuted at work because they came too close to electrical equipment that had not been de-energized. The accompanying app also notifies a designated person if it detects a fall (i.e. receiving a shock and collapsing).
Why it's important: Wearables aren't just for fitness or novelty statistical purposes -- they present a clear opportunity to sense dangerous situations and alert the wearer just in time. Proxxi, and other sensor-laden wearables of its ilk, can make dirty, dangerous jobs even safer.
Spotted by Mischa Steiner-Jovic
WHAT IS ABUNDANCE INSIDER?
This email is a briefing of the week's most compelling, abundance-enabling tech developments, curated by Marissa Brassfield in preparation for Abundance 360. Read more about A360 below.
WANT MORE CONVERSATIONS LIKE THIS? - JOIN ME
At Abundance 360, Peter's 360-person executive mastermind, we teach the metatrends, implications and unfair advantages for entrepreneurs enabled by breakthroughs like those featured above. We're looking for CEOs and entrepreneurs who want to change the world. The program is highly selective. Apply now for Abundance360 Summit if you'd like to develop an Abundance mindset.
Know someone who would benefit from getting Abundance Insider? Send them to this link to sign up.
P.S. I've just released a podcast with my dear friend Dan Sullivan called Exponential Wisdom. Our conversations focus on the exponential technologies creating abundance, the human-technology collaboration, and entrepreneurship. Head here to listen and subscribe.