8 min read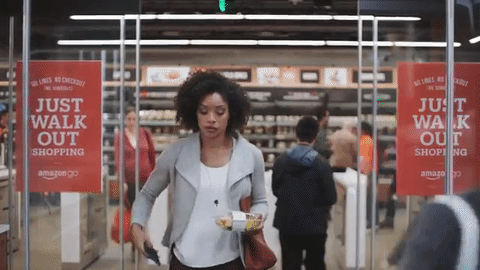 In this week's Abundance Insider: Checkout-free grocery stores, detect-and-avoid drones, and a biofabrication institute that's creating the hospital of the future.
Cheers,
Peter, Marissa, Cody, Kelley, Greg, Sydney and AJ
P.S. Send any tips to our team by clicking here, and send your friends and family to this link to subscribe to Abundance Insider.
Only Amazon Could Make a Checkout-Free Grocery Store a Reality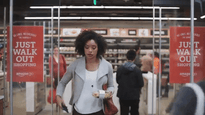 What it is: Amazon formally announced Amazon Go, a grocery store without cashiers, lines, cash or credit cards. The shopping process is simple: select your items, and then walk straight out the door. While Amazon hasn't released the precise sensor, deep learning and computer vision technologies underpinning this futuristic store, it has opened a pilot in Seattle open to employees. The plan is to open to the public and then expand to nearly 1,800 stores across the U.S.
Why it's important: This is the future of retail, brought to you by an e-commerce company disrupting the traditional grocery store. When multiple exponential technologies -- in this case, AI, computing power, and sensor networks -- become viable at the same time, massive opportunities result. | Join the Discussion
Spotted by Dan Swift / Written by Jason Goodwin
Arago's AI Technology Can Now Beat Some Human Players at Complex Civ Strategy Games
What it is: HIRO AI -- Arago's flagship product designed to learn from and amplify human knowledge -- can now beat around 80 percent of the humans playing the building simulation game Freeciv. For an AI to succeed in this game, it requires a very plastic AI to accurately learn how to negotiate twists and turns. The purpose of HIRO playing video games is to offer the Artificial Intelligence service to businesses that seek to improve their IT automation, but Arago's long-term goal is to create a more general AI tool capable of learning and performing a broader range of tasks.
Why it's important: As AIs continue to make progress in the accuracy and automation of their skillset, businesses will be able to confidently adopt these technologies within their own infrastructure. Human IT experts will be made better over time through the use of these AIs, which will greatly demonetize the cost of IT departments -- all while saving time and improving task performance accuracy. | Join the Discussion
Spotted by Cody Rapp / Written by Sydney Fulkerson
Echodyne Announces the First Successful Airborne Detect and Avoid Radar Test on a Small Drone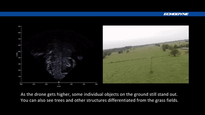 What it is: Echodyne Corp announced its recent success in the world's first airborne Detect and Avoid radar test on a small unmanned aerial vehicle. The radar was secured on a small drone -- the kind of drone designed for tasks like package delivery and agricultural monitoring. The radar tests were conducted with Echodyne's developer kit radar with its Metamaterial Electronically Scanning Array (MESA), enabling electronic scanning delivered in a smaller, lighter and less costly form than before. These tests successfully scanned up to 120° x 80°, which resulted in the radar tracking a small UAV, a Beechcraft Bonanza and an ultralight aircraft -- in addition to vegetation, barbed wire fences and other obstacles that the radar provided in a 4D data cube. This test's results brings Echodyne one step closer to fulfilling the company's mission to make the world a safer place using cars, drones and other vehicles to accurately sense the world around them.
Why it's important: One of the top 5 recent drone breakthroughs Peter mentioned in his blog on the convergence of drones was the transition from the consumer phase of drones -- more or less a toy -- to the commercial phase -- mainstream business. Also referred to as sensor platforms, these drones are now being used across industries to provide accurate data in a cost-effective manner. In the near future, commercial use of drones as tools will grow tremendously. | Join the Discussion
Spotted by Rick Beasley / Written by Sydney Fulkerson
Climate Vulnerable Nations Aim for 100 Percent Renewable Energy at Talks in Marrakech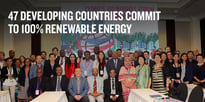 What it is: In Marrakech, more than 45 countries -- including those most vulnerable to climate change like the Philippines or the Marshall Islands -- pledged to switch to 100% renewable energy by 2030 to 2050 at the latest.
Why it's important: Despite a tenuous political climate in U.S. on the Paris Agreement, this agreement signals that solar, wind, and other renewable technologies will continue to improve and be adopted globally. A largely renewable (i.e. solar) future is inevitable. | Join the Discussion
Spotted by Peter Diamandis / Written by Jason Goodwin
Herston Biofabrication Institute: Creating the Hospital of the Future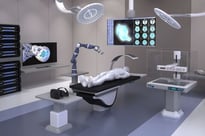 What it is: In an effort to advance 3D printing as applied to biological systems, Queensland announced the creation of the Herston Biofabrication Institute, set to open in 2017. The Institute will bring together an interdisciplinary team spanning clinicians, scientists, mathematicians, and engineers to create next-generation biofab techniques in data acquisition and 3D clinical imaging, computational medicine, 3D modeling and visualization, 3D cell culture and advanced manufacturing.
Why it's important: This is the future of healthcare, highly personalized and automated. It is also a huge step towards advancing 3D printing and imaging in medicine, and as a model for conducting medical research. Herston's interdisciplinary approach should cut down time to market for new inventions. Look for advances in areas as disparate as robotic surgery, bone reconstruction, and significant crossover insights generated from better 3D imaging techniques. | Join the Discussion
Spotted by Peter Diamandis / Written by Jason Goodwin
Nikola to Unveil Electric Class 8, Strategic Partnership with Ryder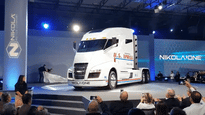 What it is: Nikola Motor Company recently unveiled its zero-emissions, hybrid-electric Class 8 tractor -- officially the most advanced semi-truck ever built. The unveiling took place at the company's Salt Lake City headquarters and via a livestream on the Nikola website. The company also announced its new partnership with Ryder System as the exclusive distribution and maintenance provider for all Nikola trucks moving forward. In addition to Ryder as a partner, founder and CEO Trevor Milton said Nikola has already started discussing plans to seek out a partner focused on technology to reduce fossil fuel consumption in the U.S. trucking industry. Milton also shared the company's plan to launch hydrogen fueling stations across the U.S. and Canada beginning in January 2018.
Why it's important: Expect to see rapid innovation in the trucking industry as manufacturers incorporate clean energy lessons learned from consumer car designs into commercial fleets. How will Nikola's approach perform in a competitor landscape that includes Otto's self-driving semi-trucks? | Join the Discussion
Spotted by Paul Heiss / Written by Sydney Fulkerson
Japan Looks to Create a Superfast Supercomputer for Deep Learning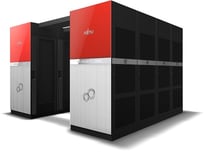 What it is: Japan's Ministry of Economy, Trade and Industry plans to invest 19.5 billion yen -- about $173 million USD -- to develop the world's fastest supercomputer as early as next year. Its engineers plan to build a machine capable of 130 petaflops, or 130 quadrillion calculations per second, according to Reuters. Japan hopes to use this computer to accelerate artificial intelligence and deep learning, while also serving the data mining needs for Japanese corporations (currently, most outsource this task to organizations like Microsoft or Google).
Why it's important: China recently surpassed Japan as the second largest economy in the world, and this breakthrough would help Japan regain its technological edge -- and kickstart a wave of innovation in robotics, artificial intelligence, and every other area of industry. | Join the Discussion
Spotted by Peter Diamandis / Written by Marissa Brassfield
Google DeepMind Makes Artificial Intelligence Training Platform Publicly Available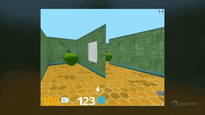 What it is: Alphabet Inc.'s Artificial Intelligence division Google DeepMind recently opened up their training environment's entire source code on GitHub. The publicly available AI test bed, DeepMind Lab (previously known as Labyrinth), allows anyone to download and customize the Lab's code to help train their own AI systems. In addition to downloading the code, the public now also has the opportunity to create new game levels and upload them to GitHub. Google DeepMind hopes that opening up its Lab code to the public will allow researchers to analyze their developer's breakthroughs, and see how their own AIs measure up to DeepMind's performance.
Why it's important: Peter's blog on AI and technology convergence quotes Stephen Gold, CMO and CP of Business Development and Partner Programs at IBM Watson, on the implications of AI's advancements in deep learning. "Machine learning is about man assisting computers," he said. "Deep learning is about systems beginning to progress and learn on their own." As AI and cognitive computing develop, we're continually enabling computers to do more unaided learning. DeepMind's open-sourced Lab code accelerates this even further. | Join the Discussion
Spotted by Dan Swift / Written by Sydney Fulkerson
What is Abundance Insider?
This email is a briefing of the week's most compelling, abundance-enabling tech developments, curated by Marissa Brassfield in preparation for Abundance 360. Read more about A360 below.
WANT MORE CONVERSATIONS LIKE THIS?
At Abundance 360, Peter's 360-person executive mastermind, we teach the metatrends, implications and unfair advantages for entrepreneurs enabled by breakthroughs like those featured above. We're looking for CEOs and entrepreneurs who want to change the world. The program is highly selective. Apply now for Abundance360 Summit if you'd like to develop an Abundance Mindset.
Know someone who would benefit from getting Abundance Insider? Send them to this link to sign up.