8 min read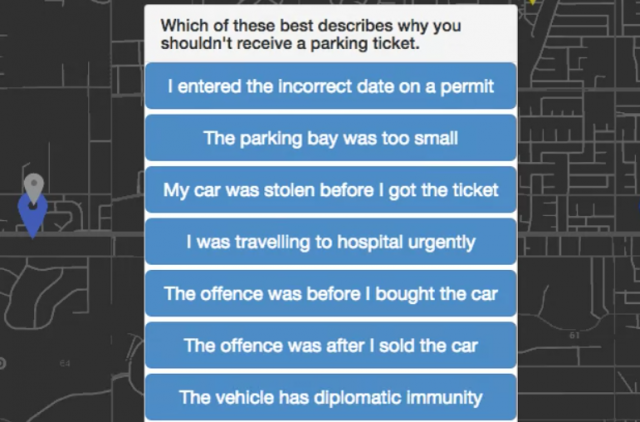 In this week's Abundance Insider: Regenerative tooth fillings, ticket-fighting AI lawyers, and a new breakthrough in perovskite.
Cheers,
Peter, Marissa, Cody, Maxx, Kelley, Greg, Andrew, and Alex
P.S. Send any tips to data@diamandis.com, and send your friends and family to this link to subscribe to Abundance Insider.
A 19-Year-Old Created a Free Robot Lawyer That Has Beaten 160,000 Parking Tickets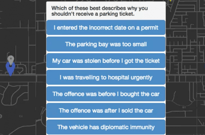 What it is: British programmer Joshua Browder is a modern-day Robin Hood after a chatbot he programmed to challenge parking tickets has helped thousands of users appeal some $3+ million worth of citations. DoNotPay asks you several questions about your violation and, if you might have a case, auto-generates an appeal for you to file. Business Insider reports that the bot has appealed over 250,000 parking tickets in London and New York with a 64% success rate.
Why it's important: This Browder-built bot proves that AI-enabled chatbots aren't just for convenience -- they can also be used for social good. This bot demonetizes a core revenue model for local governments, but it also demonetizes citizens' access to legal advice. | Join the Discussion
Spotted by Marconi Pereira
Watch Synthetic Bones Being 3D-Printed in This Amazing Demo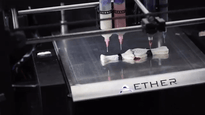 What it is: The Aether 1 is a 3D bioprinter that costs under $9,000 but has all the capabilities and performance of bioprinters that cost $250,000 and more. "You can use eight syringe-extruded biomaterials at once -- four times the amount of syringe extruders compared to other $10k bioprinters, and twice the amount of syringes of some $250k bioprinters," Aether 1 CEO Ryan Franks told Digital Trends.
Why it's important: Currently, 3D bioprinters are prohibitively expensive, making it difficult to scale experimentation with 3D printing organs, bone, tissue and cartilage. Affordable 3D bioprinters like Aether 1 remove this cost barrier entirely, and enable a future where everyone has a powerful 3D printer in their home. | Join the Discussion
Spotted by Marissa Brassfield
Spongy Electronic 'Nose' Can Sniff Out Nerve Gas and Pesticides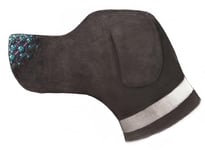 What it is: Belgian researchers at KU Leuven have developed a portable, spongy sensor that acts like a highly sensitive electronic 'nose', detecting and absorbing trace amounts of the phosphonates found in pesticides and harmful gases. How trace? Engadget reports that in some cases, the sensor can detect just a few parts per trillion.
Why it's important: A powerful smart sensor like this would significantly streamline security at airports, major venues and any other potential targets for terrorism. At the consumer level, this nose could help people identify leftovers that have gone bad, or even help healthcare workers spot lung cancer from someone's breath. | Join the Discussion
Spotted by Marissa Brassfield
Regenerative Tooth Fillings Could Make Root Canals Obsolete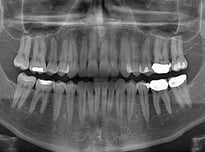 What it is: A joint project from the University of Nottingham and Harvard could revolutionize dental care by using stem cell-stimulating fillings rather than traditional fillings. Currently, 10% to 15% of fillings fail, which leads to root canals and possible tooth loss. This experimental fillings are made from synthetic biomaterial; when injected into the tooth and hardened for in vitro testing, the fillings stimulated stem cell proliferation and differentiation into dentin.
Why it's important: The ability to regenerate damaged teeth using stem cells could eliminate the need for root canals entirely. The research also enables exploration of other regenerative body parts -- for example, imagine slowly correcting your vision. | Join the Discussion
Spotted by Marissa Brassfield
Zoox Raises $200 Million for Self-Driving Cars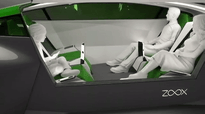 What it is: Autonomous car startup Zoox has just raised $200 million in funding, according to Business Insider, despite operating in super-stealth mode. Earlier reports on Zoox's plans indicate that its fully autonomous vehicle won't have windshields, a steering wheel or brake pedal; it will also be able to drive in any direction, with seating such that passengers face each other.
Why it's important: Peter has described a vision of the future in which we use autonomous cars as moving meeting spaces, traveling nap rooms and truly mobile offices. If successful, Zoox would make this vision a reality. | Join the Discussion
Spotted by Cody Rapp
Discovery Could Dramatically Boost Efficiency of Perovskite Solar Cells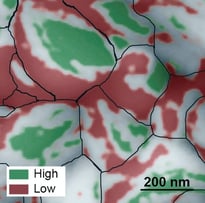 What it is: Scientists at Berkeley Lab's Molecular Foundry and the Joint Center for Artificial Photosynthesis have discovered an unusual property of perovskite solar cells that could pump up their efficiency to 31%. An examination of nanoscale images reveals that perovskite solar cells are composed of a multitude of 200-nanometer grains, some an order of magnitude more efficient than others. "If the material can be synthesized so that only very efficient facets develop, then we could see a big jump in the efficiency of perovskite solar cells, possibly approaching 31 percent," explained Sibel Leblebici, a postdoctoral researcher at the Molecular Foundry.
Why it's important: We've been using silicon solar cells since the 1950s, and most modern solar panels average around 14% to 18% efficiency. Peter has previously blogged about why he's particularly excited about perovskite, and this Berkeley Labs discovery means that we may be able to unlock even higher efficiency from this wonder material than originally imagined. | Join the Discussion
Spotted by Marissa Brassfield
Cancer Survivor Receives 3D-Printed Jaw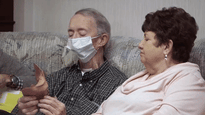 What it is: Cancer patient Shirley Anderson recently received a remarkably lifelike 3D printed jaw prosthesis, and its creation process is faster, more flexible and realistic than traditional methods. Students at the Media Arts and Sciences program at Indiana University digitally scanned Anderson's face, used digital sculpting software to model a jaw, and then created a series of molds based on that digital rendering.
Why it's important: Traditionally, creating facial prosthetics entails significant manual manipulation and hand-sculpting. This 3D scanning approach dramatically accelerates the modeling time while producing even more realistic prostheses. Best of all, this new process came from enlisting "non-experts" -- students in a program that typically focuses on the entertainment industry. | Join the Discussion
Spotted by Marissa Brassfield
Google DeepMind Will Detect Eye Diseases With Artificial Intelligence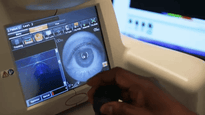 What it is: Google's DeepMind team has partnered with the U.K.'s National Health Service to analyze and mine data from one million anonymized eye scans. Moorfields Eye Hospital, which is supplying the eye scans, already conducts thousands of optical coherence tomography scans per week, but there's often a backlog while healthcare professionals analyze the complex data. Their hope is that machine learning can significantly accelerate this analysis, which in turn enables the hospital to detect and treat eye diseases faster than ever before.
Why it's important: Engadget's reporting summarizes the importance nicely: "If DeepMind's research is successful, this [scan analysis] workflow could be accelerated and, as a result, ensure that many people retain their sight. Some conditions, such as diabetic retinopathy, can be prevented or severely limited provided they are detected early enough." | Join the Discussion
Spotted by Marissa Brassfield
Programmable RNA Vaccines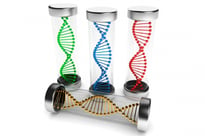 What it is: MIT engineers have created a brand new, highly customizable vaccine based on messenger RNA that can be manufactured in as little as a week. Unlike traditional vaccines, which typically use an inactivated virus or pathogen, vaccines made with customized RNA sequences can produce nearly any protein needed. Tests in mice were 100% effective for three vaccines produced using this method: Ebola, H1N1 influenza and Toxoplasma gondii.
Why it's important: Because this easily customizable vaccine can be produced in under a week, delivered via intramuscular injection, and cannot cause mutations in the host genome, it's a powerful, easy-to-implement solution that could halt sudden outbreaks before they become epidemics. | Join the Discussion
Spotted by Marissa Brassfield
What is Abundance Insider?
This email is a briefing of the week's most compelling, abundance-enabling tech developments, curated by Marissa Brassfield in preparation for Abundance 360. Read more about A360 below.
Want more conversations like this?
At Abundance 360, Peter's 250-person executive mastermind, we teach the metatrends, implications and unfair advantages for entrepreneurs enabled by breakthroughs like those featured above. The program is highly selective and we're almost full, but we're still looking for a few final CEOs and entrepreneurs who want to change the world. Apply now for Abundance360 Summit if you'd like to develop an Abundance Mindset.
Know someone who would benefit from getting Abundance Insider? Send them to this link to sign up.