7 min read
In this week's Abundance Insider: Artificial Intelligence lawyers, origami surgery robots, and the world's real early tech adopters.
Cheers,
Peter, Marissa, Cody, Maxx, Kelley and Greg
P.S. Send any tips to data@diamandis.com, and send your friends and family here to subscribe to Abundance Insider.
In Global Shift, Poorer Countries Are Increasingly the Early Tech Adopters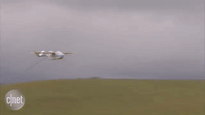 What it is: Think early adopters only live in Silicon Valley, or in the major tech hubs in North America, Asia and Europe? Think again. New research from the World Economic Forum indicates we're actually in the Fourth Industrial Revolution, where converging technologies enable new breakthroughs and the world's poorest -- not its richest -- are the first to benefit. This article outlines several examples, including nationwide drone delivery services in Rwanda, vaccination campaigns targeted via satellite-based geographic information systems, and genetic sequencing during the Ebola epidemic.
Why it's important: As Peter has often said, the Rising Billion won't come online with dial-up Internet -- they'll come online with gigabit Internet and powerful computers. The Fourth Industrial Revolution truly enables a world of abundance, where we can meet the basic needs of every person on the planet.
Spotted by Marissa Brassfield
Artificially Intelligent Lawyer 'Ross' Has Been Hired By Its First Official Law Firm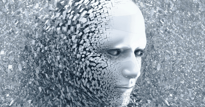 What it is: Baker & Hostetler has just announced a new hire: Ross, the world's first artificially intelligent lawyer. Ross is the brainchild of IBM Watson, and it's been designed to "read and understand language, postulate hypotheses when asked questions, research, and then generate responses (along with references and citations) to back up its conclusions," as Futurism describes. "Ross also learns from experience, gaining speed and knowledge the more you interact with it."
Why it's important: A powerful glimpse into the future of professional services. Currently, even the most diehard legal assistants need time off for human needs. Ross doesn't have that problem -- and as a result, Ross can parse case law, secondary sources, legislation, and new court decisions around the clock, even delivering its curated results in natural language.
Spotted by Darryl Kraemer
Google Open-Sources Natural Language Understanding Tools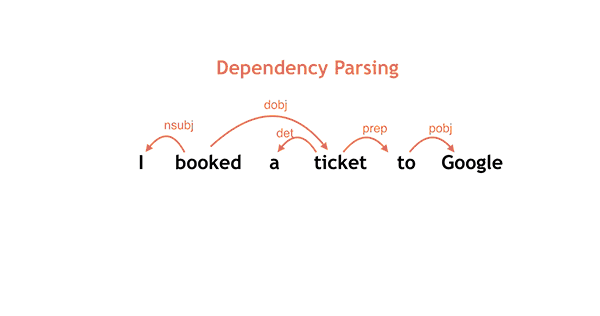 What it is: Google has just made two exciting natural language tools completely open source: SyntaxNet and Parsey McParseface. The former is a syntactic parser, which, as KurzweilAI explains, "allows machines to parse, or break down, sentences into their component parts of speech and identify the underlying meaning." The latter is a program that uses SyntaxNet in the English language -- and the most accurate model of its kind on the planet.
Why it's important: By completely demonetizing, dematerializing and democratizing its own powerful natural language processing tools, Google only stands to gain future customers, fans and new startups to acquire.
Spotted by Marissa Brassfield
Ingestible 'Origami Robot' Lets Doctors Operate on a Patient Remotely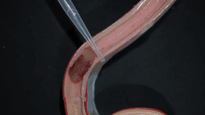 What it is: MIT researchers have created a pill-sized, folding "origami robot" comprised of biocompatible composite material sheets. After the patient swallows a tiny ice capsule containing the robot, the ice melts and the robot unfolds itself; meanwhile, in a remote location, a physician can maneuver the robot and perform a variety of clinical procedures. The robot then biodegrades and exits the body naturally. Its skill set includes drug delivery, foreign object location and retrieval, and wound care.
Why it's important: The MIT researchers' next move is to make their origami-inspired robot autonomous, so that it can perform simple procedures without a physician's intervention. With so many similar nanorobots and "smart pills" in development, we're watching this area of healthcare closely.
Spotted by Marissa Brassfield
Barsha Pump Provides Irrigation Water, But Doesn't Need Fuel
What it is: Dutch startup aQysta has created a Barsha irrigation pump (Nepalese for "rain pump") that GizMag reports "...can reportedly boost crop yields in developing nations by up to five times, yet requires no fuel or electricity to operate." The pump looks much like a stationary water wheel; when placed directly into a flowing river, it can pump one liter of water per second through a hose up to a height of 25 meters.
Why it's important: This emissions-free irrigation pump is a promising approach to end food scarcity in developing nations. With development plans in the works for Asia, Latin America and Africa, it's a matter of time before we see the network effects of abundant irrigation water.
Spotted by Aryadeep S Acharya
Can Artificial Intelligence Create the Next Wonder Material?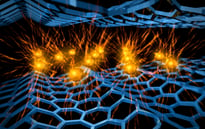 What it is: A growing number of scientists and researchers believe that computer modeling and machine learning are keys to discovering the next wave of "super materials" like graphene. This article describes the three database projects currently under development, outlines how they affect the discovery of new materials, and summarizes the history of materials genomics.
Why it's important: This is a perfect use case for data mining -- imagine all the gold that lies in centuries of failed experiments, scientific research, and discovery of tens of thousands of materials. With this knowledge, and ever-growing computing power, amateur and professional material scientists alike will be able to validate hypotheses on potential new substances and make new discoveries faster, easier and cheaper than ever before.
Spotted by Marissa Brassfield
Coding School 42 Plans to Educate 10,000 Students in Silicon Valley for Free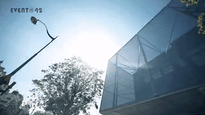 What it is: 42 is a Silicon Valley-based coding university that hopes to teach 10,000 students to code in the next 5 years. Originally founded in France by Xavier Niel, 42 takes a truly disruptive approach to education. For starters, students from ages 18 to 30 are welcome to apply; before they're accepted, they compete in groups of 1,000 on a four-week, "Hunger Games"-style coding and logic competition. The students who survive that four-week challenge get to officially study at 42.
Why it's important: We know that the traditional educational system must change to accommodate the future of work and reflect the skills students will need to succeed in the modern workforce. With no teachers, no standardized testing (just peer reviews and coding projects), gamification and internships, 42 has all the makings of a disruptive solution.
Spotted by Marissa Brassfield
Leaderless, Blockchain-Based Venture Capital Fund Raises $100 Million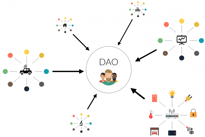 What it is: The DAO, or The Distributed Autonomous Organization, is a decentralized venture capital firm created and run entirely using blockchain software. Instead of legally executed corporate bylaws, The DAO's bylaws are hard-coded into the blockchain itself, like a smart contract. And since late April, it's collected over $100 million worth of cryptocurrency -- all without a leader at the helm.
Why it's important: Technology is transforming every aspect of our daily lives, and The DAO is an example of how future organizations might digitize, dematerialize and demonetize from their inception. How do we begin to think about success when a firm led by an Artificial Intelligence CEO makes it onto the Fortune 500 (partially because it doesn't have any executive or board member salaries to pay)?
Spotted by Cody Rapp
What is Abundance Insider?
This email is a briefing of the week's most compelling, abundance-enabling tech developments, curated by Marissa Brassfield in preparation for Abundance 360. Read more about A360 below.
Want more conversations like this?
At Abundance 360, Peter's 250-person executive mastermind, we teach the metatrends, implications and unfair advantages for entrepreneurs enabled by breakthroughs like those featured above. The program is highly selective and we're almost full, but we're still looking for a few final CEOs and entrepreneurs who want to change the world. Apply now for Abundance360 Summit if you'd like to develop an Abundance Mindset.
Know someone who would benefit from getting Abundance Insider? Sign up here.