7 min read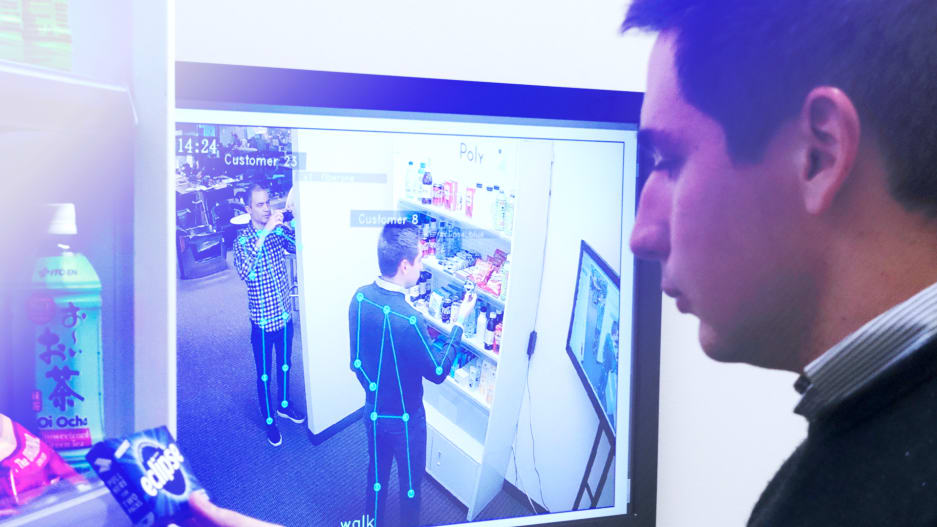 In this week's Abundance Insider: Artificial Intelligence fashion consultants, 3D printed fully functional electronic circuits, and editing genes inside the body.
Cheers,
Peter, Marissa, Kelley, Greg, Sydney, AJ, Bri and Jason
P.S. Send any tips to our team by clicking here, and send your friends and family to this link to subscribe to Abundance Insider.
Drones Help French Traffic Cops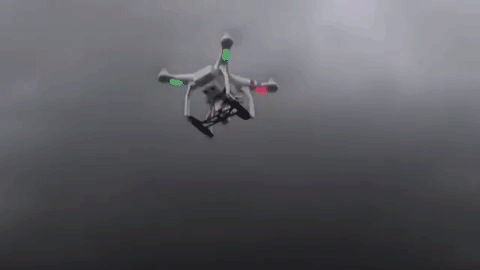 What it is: In Bordeaux, France, police are using drones to monitor roadways and flag traffic violations. When they spot a traffic violation using the drone's camera, officers can track the vehicle before sending traffic cops to stop the vehicle. Since the trial began in the summer of 2017, they've stopped as many as 15 to 20 cars per hour and handed out "hundreds" of fines.
Why it's important: If autonomous cars don't break laws, cities won't be able to earn revenue from traffic violations. Until then, tech-savvy police forces will leverage drone and sensor technology to cover more ground better, faster, cheaper and easier than ever before. (The U.K., for example, already has a 24-hour drone unit.) Unsafe drivers and thieves — consider your days numbered. | Share on Facebook
Spotted by Marissa Brassfield / Written by Marissa Brassfield
This Artificial Intelligence Startup Wants to Automate Every Store Like Amazon Go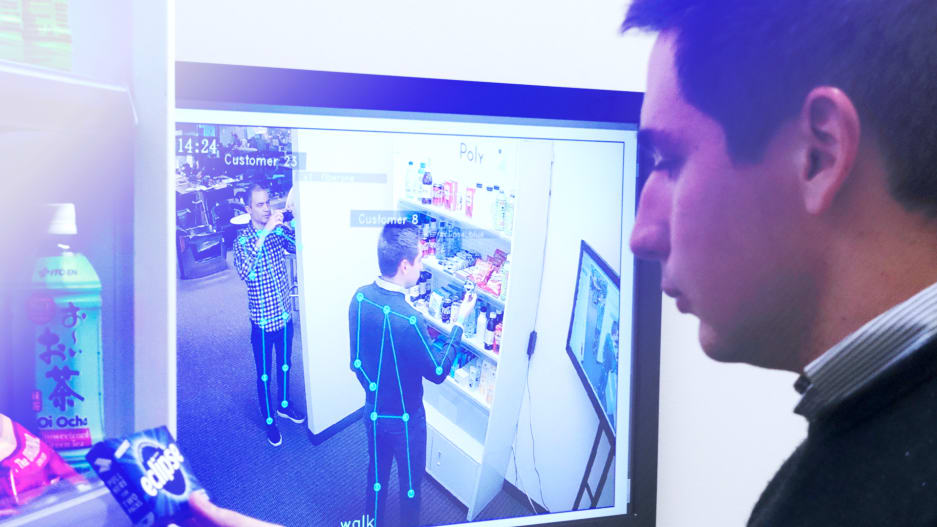 What it is: San Francisco-based startup Poly is hoping to help all retail stores become like Amazon Go, the experimental unmanned grocery store. Fast Company had an exclusive preview of the technology, which includes a camera system and machine learning models that track customers' behavior.
Why it's important: We're rapidly entering an age of perfect knowledge — know anything, anywhere, anytime. Platforms like Poly could help millions of businesses digitize their workforce, understand their customers' habits and feelings, and provide a frictionless retail experience. As cofounder Alberto Rizzoli said to Fast Company, "We want [Poly] to be used in places that are not just products on shelves. Like, how many people are using the coffee machine at a 7-Eleven, or how many people are using the gas pump." | Share on Facebook
Spotted by Marissa Brassfield / Written by Marissa Brassfield
Ford, Ekso Team Up for Bionic Auto Workers
What it is: Ford, startup company Ekso Bionics, and the United Auto Workers Union have teamed up to bring bionics to the assembly line. To reduce worker injuries, particularly shoulders, Ekso created the EksoVest, which provides around 15 pounds of lift support per arm. The four workers who have been testing the vest no longer need to ice their necks multiple times per week, feel better overall, and are more energetic during their shifts and afterward. Next, Ekso plans on bringing in powered exoskeletons to do more of the heavy lifting now that workers are becoming accustomed to the feel of the vest.
Why it's important: Despite the fear of robots eliminating jobs, there's still plenty of human work to be done, and combining robotics with worker safety and health seems like an great entry point. As these types of exoskeletons and use cases begin to emerge, look for the social dialogue to change, simultaneously accelerating change while also making the future a little less scary. | Share on Facebook
Spotted by Sydney Fulkerson / Written by Jason Goodwin
Alibaba's AI Fashion Consultant Helps Achieve Record-Setting Sales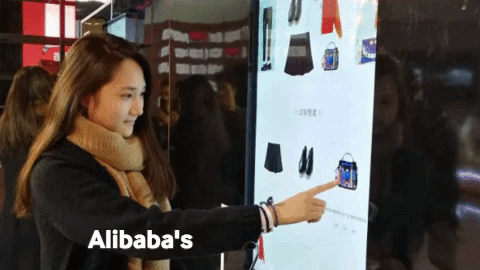 What it is: At Alibaba's annual Singles' Day shopping festival, FashionAI helped drive a significant portion of the firm's $25 billion in sales (a new single-day record). The artificial intelligence system uses deep learning to make fashion recommendations based on the store's inventory and the tastes of fashion experts and designers on Alibaba shopping sites.
Why it's important: Exponential technologies are transforming retail — and consumers are clearly responding. Alibaba has announced plans for an app that offers unlimited matching suggestions, demonstrating how data and machine learning enable us to anticipate customer preferences and overdeliver. | Share on Facebook
Spotted by Marissa Brassfield / Written by Marissa Brassfield
New Method 3D Prints Fully Functional Electronic Circuits
What it is: At the University of Nottingham, researchers have devised a method for rapidly printing fully functional electronic circuits. The team discovered that UV light could be used to evaporate solvents in a silver nanoparticle conductive ink, enabling the fabrication of devices like antennae or solar storage cells at the rate of roughly one layer per minute. Earlier methods required heating the ink in an oven, layer by layer, which is impractical for devices that might require several hundred layers.
Why it's important: While we aren't currently able to print integrated circuits this way, we are discovering new methods of turning liquids, inks, and powders into 3D physical devices without massive amounts of energy or time. Look for startups and large corporations alike to incorporate these methods into their design and supply chains. | Share on Facebook
Spotted by Marissa Brassfield / Written by Jason Goodwin
Scientists Make First Attempt at Editing Genes Inside Body
What it is: Using zinc finger nucleases, a method of gene editing similar to CRISPR-Cas9, scientists have made their first attempt at editing genes inside the body, hoping to cure the currently incurable Hunter syndrome. By encoding the good gene and the zinc fingers into a virus modified to target the liver, the the team released billions of the good genes into the bloodstream, with a goal of correcting 1 percent of the cells to bring the 40-year-old Brian Madeaux some relief from daily medication. If successful, the team hopes to test out the treatment on children who have yet to feel the worst effects of the disease.
Why it's important: Radical healthy life extension is quickly becoming a reality. Even as this team continues to refine and focus on Hunter syndrome, look for this method to be applied elsewhere by other researchers, and for cross-pollination to accelerate discovery. | Share on Facebook
Spotted by Rick Beasley / Written by Jason Goodwin
WHAT IS ABUNDANCE INSIDER?
This email is a briefing of the week's most compelling, abundance-enabling tech developments, curated by Marissa Brassfield in preparation for Abundance 360. Read more about A360 below.
WANT MORE CONVERSATIONS LIKE THIS?
At Abundance 360, Peter's 360-person executive mastermind, we teach the metatrends, implications and unfair advantages for entrepreneurs enabled by breakthroughs like those featured above. We're looking for CEOs and entrepreneurs who want to change the world. The program is highly selective. Apply now for Abundance360 Summit if you'd like to develop an Abundance Mindset.
Know someone who would benefit from getting Abundance Insider? Send them to this link to sign up.