8 min read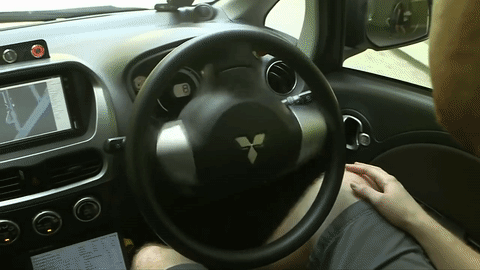 In this week's Abundance Insider: Self-driving Singapore taxis, a solution to Wi-Fi spectrum crunch, and autonomous soft robots without electronics.
Cheers,
Peter, Marissa, Cody, Kelley and Greg
P.S. Send any tips to our team by clicking here, and send your friends and family to this link to subscribe to Abundance Insider.
World's First Self-Driving Taxis Debut in Singapore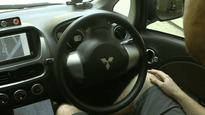 What it is: Singapore officially hosted the first self-driving small-scale taxi fleet offered free to the public, thanks to a company called nuTonomy -- beating Uber's plan to debut in Pittsburgh next month. NuTonomy plans to grow its mini fleet of six into a fully functioning, autonomous fleet by 2018, with the hope that urban cities around the world adopt its model and ultimately help decongest overcrowded urban roads.
Why it's important: One of Peter's primary reasons for predicting a massive decline in auto sales is due to the impact of the "autonomous Uber" and similar "car-as-as-a-service" operations. NuTonomy's self-driving taxi fleet is just a taste of what we can expect from auto and tech companies aiming to solve congested metropolitan roads and help people more seamlessly get from point A to point B. | Join the Discussion
Spotted by Aryadeep S. Acharya
Now You Can Finally Use Your Drone to Make Money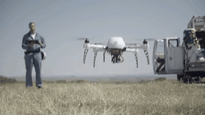 What it is: In a few days, becoming a commercial drone pilot will be almost as easy as getting a driver's license. Technically, the public has been able to commercially fly drones since 2014 with an exemption from the Federal Aviation Administration; however, the new federal rules remove this restriction and enable licensed drone pilots to execute a much wider range of personal and commercial applications. The FAA's new mandate also highlights the drone specifications required for flight, including weight, altitude, flight zoning limitations and drone proximity to crowds. "The vast majority of commercial uses that we can think of fall into that space perfectly," says Chris Anderson, CEO of drone manufacturer 3DR, to MIT Technology Review. "It's a nice alignment between what's safe, what the FAA feels is an easy thing to do now, and what's commercially attractive."
Why it's important: Thus far, aerial photography is the No. 1 commercial use for drones, but expect to see a more diverse range of commercial applications as these new FAA regulations go into effect. This MIT Technology Review article features just some of the companies hungry to take advantage of the new regulations, including security firms, telecommunications companies and insurance providers. | Join the Discussion
Spotted by Marissa Brassfield
MIT Researchers Solve the Spectrum Crunch to Make Wi-Fi 10x Faster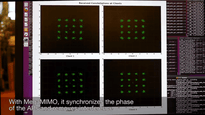 What it is: Researchers at MIT's Computer Science and Artificial Intelligence Laboratory have created a new Wi-Fi system that solves a critical issue: spectrum crunch. This phenomenon occurs when Wi-Fi signals interfere with each other in a restricted environment -- for example, you're at a football stadium for a game, and your smartphone data speed is unusably slow. At the heart of the MegaMIMO system (short for Multiple Input, Multiple Output) is an algorithm that helps routers transmit data on the same wireless spectrum with minimal signal interference. The system performs up to 10 times better than traditional Wi-Fi setups in high-traffic conditions.
Why it's important: McKinsey and other research firms predict we'll have between 20 billion and 30 billion Internet-connected devices by 2020 – under four years from now. To make these connected devices usable, we'll also need to upgrade our Internet infrastructure, perhaps using algorithms like this one. | Join the Discussion
Spotted by Dan Swift
Introducing the First Voice-Activated Hotel Room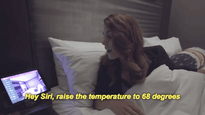 What it is: Aloft Hotels recently rolled out the first voice-activated hotel room. Now guests can adjust their room's temperatures, turn lights on and off, and request services using their voice. Behind the scenes, Aloft's app, Apple's Homekit and Siri work together to carry out all commands preceded by a familiar phrase to iOS users: "Hey Siri."
Why it's important: Peter's perspective is that Artificial Intelligence will become the most important human collaboration tool ever created. Will this human-technology teamwork -- in this case, an always-on AI assistant in your hotel room -- have enough of a positive impact on the guest experience to become a mainstream feature? | Join the Discussion
Spotted by Marissa Brassfield
Virtual Reality Will Let Jurors Explore Crime Scenes as They Actually Appeared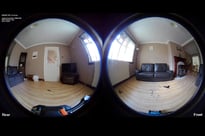 What it is: Ph.D researcher Mehzeb Chowdhury from Durham University in the U.K. hopes to modernize the way jurors evaluate a physical crime scene with his NASA-inspired MABMAT rover. The $400 robotic imaging system uses open-source software, two inexpensive microcontroller boards, Arduino and Raspberry Pi to capture high-res, 360-degree footage of a scene. Jurors can play and interact with the resulting VR footage on smartphones using Google Cardboard or any standalone Virtual Reality headset.
Why it's important: Another example of technology mitigating or removing biases -- in this case, memory biases. "Unlike 3D recreations," Chowdhury explained to Digital Trends, "[my system] would be true representations of how things were, rather than a user-created propaganda video to sway the jury. The most-problematic aspect of crime scene visits is that, with time, every characteristic of the scene changes in some way or the other... a contemporaneous snapshot of the entire crime scene would preserve the necessary details for investigation and trial." | Join the Discussion
Spotted by Marissa Brassfield
The First Autonomous Soft Robot Powered Only by a Chemical Reaction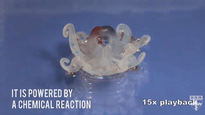 What it is: Researchers at Harvard University have just released the first autonomous soft robot, dubbed the Octobot due to its resemblance to the sea animal. The robot is completely chemically powered: its pneumatic-based system is fueled by hydrogen peroxide, and a microfluidic logic base governs the robot's critical chemical reaction. As the hydrogen peroxide decomposes into gas, it triggers actuators, which regulate the flow of gas and fluid to inflate the robot's arms.
Why it's important: Soft robotics engineers are currently facing a tough challenge: designing flexible alternatives to typical battery components such as batteries and electronic controls. Octobot's electronics-free approach is a promising proof of concept that could inspire a new generation of powerful, chemically powered soft robots. | Join the Discussion
Spotted by Marissa Brassfield
Smartphones Are Leading The Global Charge Against Blindness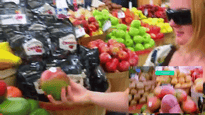 What it is: Smartphone apps are making strides to help improve the ease and reduce the cost for people to get better vision. With advanced technology systems and smartphone add-ons, a few key companies are helping people "see" with the assistance of their phones. This Fast Company article features the top players and their innovations.
Why it's important: Smartphones are demonetizing and democratizing vision care to the 2.5 billion people in the world with poor vision and no access to vision correction. As Peter pointed out in a previous blog, "As more of these exponential developments continue, we will begin to unlock unfathomably productive capabilities and begin to understand how to solve the world's most challenging problems." | Join the Discussion
Spotted by Marissa Brassfield
In 5 Years, the Midwest Will Have More Startups Than Silicon Valley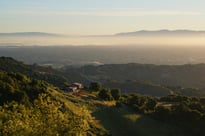 What it is: Silicon Valley may be competing against the Midwest to maintain its tech dominance. This Venture Beat article shares two key data points on the future of the Midwestern United States: entrepreneurs are building more billion-dollar startups in the Midwest today than in the past 50 years, and more computer science degrees come from the Midwest than any other region or country in the world.
Why it's important: Considering the skyrocketing cost of living in tech centers like San Francisco's Bay Area, it's no wonder that entrepreneurs are choosing to start their businesses in more unconventional yet economically feasible locations. "How many hospitals are there in Silicon Valley?" asked CrossChx Founder Sean Lane in a VentureBeat interview. "How many healthcare payers are in Silicon Valley? How many engineers can I hire with the $500k I have in seed money? How much office space can I rent for $1 a square foot?" | Join the Discussion
Spotted by Marissa Brassfield
What is Abundance Insider?
This email is a briefing of the week's most compelling, abundance-enabling tech developments, curated by Marissa Brassfield in preparation for Abundance 360. Read more about A360 below.
Want more conversations like this?
At Abundance 360, Peter's 250-person executive mastermind, we teach the metatrends, implications and unfair advantages for entrepreneurs enabled by breakthroughs like those featured above. The program is highly selective and we're almost full, but we're still looking for a few final CEOs and entrepreneurs who want to change the world. Apply now for Abundance360 Summit if you'd like to develop an Abundance Mindset.
Enjoyed reading this? Click here to get the latest issue of Abundance Insider delivered straight to your inbox.