12 min read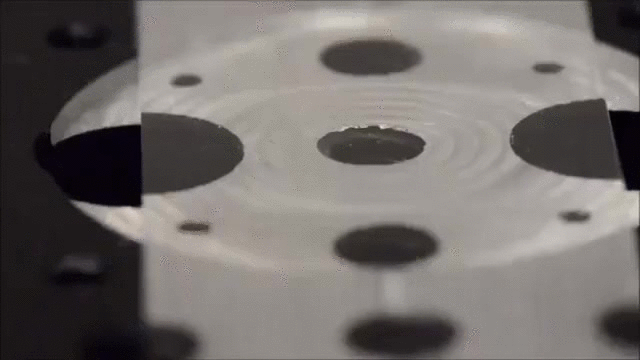 In this week's Abundance Insider: 40-foot 3D printers, robot Marines and rope-building drones.
Cheers,
Peter, Marissa, Cody, Maxx, Kelley and Greg
P.S. Send any tips to data@diamandis.com, and send your friends and family to this link to subscribe to Abundance Insider.
3D Printing's Next Act: Nerve Regeneration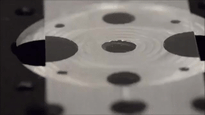 What it is: University of Minnesota researchers have designed and produced intricate, 3D-printed guides that help the loose ends of an injured nerve regrow and reconnect. UM's Michael McAlpine hopes to eventually 3D print technology guides out of biodegradable materials that would simply dissolve after the injured nerves have healed.
Why it's important: In the U.S. alone, over 200,000 nerve repair procedures are done, each with its own challenges -- for example, chronic pain or sensory loss. By 3D printing personalized guides, researchers mitigate many of the existing challenges of regenerating nerves, enabling better outcomes and faster, more effective procedures.
Spotted by Marissa Brassfield
Meet the Mind-Controlling Algae Protein That Could Cure Blindness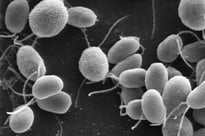 What it is: Channelrhodopsin-2 is a protein from green algae that responds to sunlight, enabling photosynthesis. By implanting this protein into the brain, and shining light through an implanted fiber optic laser, researchers have been able to achieve extraordinary feats in the lab: turning gentle mice aggressive, implanting false memories in mice and, most recently, curing photoreceptor degeneration in mice. After receiving FDA approval last month, researchers will begin clinical trials on 15 patients blinded by retinitis pigmentosa to see if channelrhodopsin-2 can similarly cure blindness in humans.
Why it's important: Promising advancements in the fields of gene therapy, and evidence that it won't be long until, as Peter often says, evolution occurs by intelligent direction versus natural selection.
Spotted by Peter Diamandis
Cree Introduces a New $8 LED Light Bulb That Lasts 27 Years
What it is: Most traditional bulbs cost about $7 for a four-pack and last around 1,000 hours apiece. Cree has just released an LED bulb that costs $6 to $8 apiece, but lasts for 30,000 hours -- over 27 years. The dimmable bulbs can display colors and look just like regular light bulbs.
Why it's important: Historically, LED bulbs have been too expensive ($10 to $15 apiece) to be approachable to most consumers. This Cree bulb is the first indicator that prices of energy-efficient, long-lasting bulbs are about to plummet -- and that mass adoption will accordingly rise.
Spotted by Marissa Brassfield
The World's Largest 3D Printer Towers 40 Feet, Will Print Clay Houses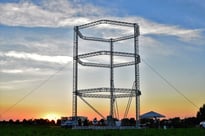 What it is: Big Delta is the world's largest 3D printer, towering 40 feet in the air with a 20-foot-wide metal body. Built by researchers at WASP (World's Advanced Saving Project), Big Delta was conceived to build low-cost housing from materials like clay and dirt, all while using under 100 watts of power.
Why it's important: With our ever-growing global population, we have a tremendous need for truly affordable housing. WASP calculates that by 2030, roughly 4 billion people will need "adequate housing requirements" with annual incomes of $3,000, and the United Nations cites a daily average requirement of 100,000 homes over the next 15 years. Massive 3D printers like Big Delta are one of many promising solutions to this grand challenge.
Spotted by Marissa Brassfield
Marines Give Google's Latest Robot a Tryout as "Working Dog"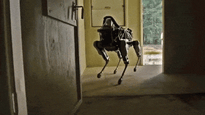 What it is: Boston Dynamics' Spot robot recently went through basic training at the Marine Corps Base in Quantico, Virginia, to evaluate how the 160-pound quadruped robot would perform alongside infantrymen. In one drill, Spot was a scout, entering a building and assessing threats ahead of a Marine squad. Captain James Pineiro of the Marine Corps Warfighting Lab says that Spot "exceeded the metrics that we've provided" and sees it as a "great potential for the future dismounted infantry."
Why it's important: An excellent illustration of how cooperation between human soldiers and robotic companions can advance the Marine Corps' fighting capabilities while simultaneously protecting human lives.
Spotted by Marissa Brassfield
Personalized Heart Models for Surgical Planning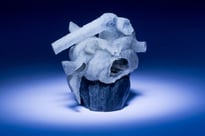 What it is: MIT and Boston Children's hospital researchers have created a system that converts MRI scans of the heart into 3D-printed models in just a few hours. This enables surgeons to practice and prepare for the anatomical idiosyncrasies in individual patients' hearts before they go into surgery, at an unparalleled level of detail. "The phrase I heard is that 'surgeons see with their hands,' that the perception is in the touch," explained project lead Polina Golland of MIT.
Why it's important: Researchers already use printable heart models to help prepare for operations, but the printing process takes 8 to 10 hours, and the scanning and processing steps alone take two or three days. This system helps doctors plan operations more effectively, gives patients' families a visual of their child's specific anatomy, and enables better, faster and more personalized treatment.
Spotted by Marissa Brassfield
Virtual Reality Firm Jaunt Gets Disney Backing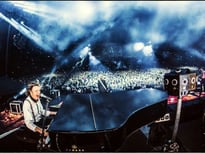 What it is: Virtual reality content company Jaunt just closed over $100 million in funding, with The Walt Disney Company leading the round. Jaunt focuses on cinematic VR experiences, and has produced VR content for Paul McCartney, ABC News and The North Face. In a statement, Disney's Kevin Mayer said that Jaunt grants Disney access to "an emerging medium with incredible potential across all sectors of entertainment."
Why it's important: Disney is one of the world's biggest entertainment companies, with corporate divisions in film, music, merchandising, publishing, music, tourism and television. Its investment in VR technology -- and particularly in a VR firm specializing in immersive, cinematic 3D experiences -- is a significant indicator of this tech's potential.
Spotted by Jarrod Sherman
Watch These Drones Build a Rope Bridge That Can Support a Human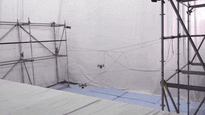 What it is: Researchers at the Institute for Dynamic Systems and Control at ETH Zurich have developed a process for robotic aerial construction using drones, careful measurements, computer algorithms and a motion capture system. In a proof-of-concept project, they used three drones to create a 24-foot rope bridge strong enough to sustain a human's weight.
Why it's important: Aerial construction equipment doesn't have the same limitations as ground-based machines. (For starters, it's far more agile.) The team believes future iterations of its research could enable building spacial load-bearing structures that are not possible with standard robotic systems.
Spotted by Marissa Brassfield
At This School, The Gig Economy Offers a Way Out of a Crappy Job Market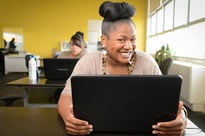 What it is: Samaschool is a nonprofit educational institution with locations in California, Kenya, Arkansas and New York that trains low-income students to work on gig platforms like TaskRabbit and Upwork. Samaschool's average student has been unemployed for 16 months, and the program provides training in areas like data entry, digital literacy and social media marketing.
Why it's important: As the nature of work and in-demand jobs change, displaced workers need fast, relevant and easy retraining in critical skills. Samaschool is a potential solution to the pressing issue of long-term employment.
Spotted by Marissa Brassfield
HLI Introduces a Whole Exome Sequencing Product for $250 USD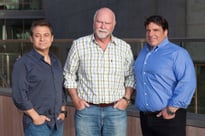 What it is: Human Longevity Inc. has partnered with the Discovery Ltd. insurance company to provide whole exome, whole genome and cancer genome sequencing to Discovery's clients in the U.K. and South Africa. The sequencing and analysis product will be offered at $250 USD apiece.
Why it's important: Further demonetization of comprehensive biological and health assessments, which enable truly personalized healthcare. What's more, this partnership adds even more genomic and phenotypic data to HLI's growing database -- currently the world's largest of its kind.
Spotted by Peter Diamandis
More People in Fewer Cars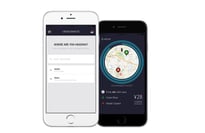 What it is: Uber has launched a carpooling option called uberCOMMUTE for commuters in Chengdu, China -- marking the first time Uber has launched a new global product outside the U.S. The new option matches riders and drivers who are all going in the same direction, giving them an opportunity to share the fare.
Why it's important: Uber's latest feature addition reflects the company's focus on China, and particularly Chengdu, which it cites as its "No. 1 city in the world." By enabling commuters in congested cities to carpool, Uber's also dematerializing and demonetizing mass public transit options like buses and trains.
Spotted by Marissa Brassfield
Software Makes Robot Learning Like Child's Play
What it is: Qualcomm-backed Brain Corporation has just released its BrainOS software, which enables us to program robots by just showing them how to perform the task. BrainOS includes a range of learning techniques in its software library, from object recognition to navigation and object manipulation.
Why it's important: When anyone can easily program a robot -- not just academic researchers -- we enable mass adoption of low-cost, autonomous robots that can sense, act and decide by learning. Imagine engineers or factory workers training their companion bots to perform repetitive or laborious tasks, without experts or computers standing by.
Spotted by Marissa Brassfield
In the Not-So-Distant Future, You'll Be Able to Book a Night in This 3D Printed Hotel Room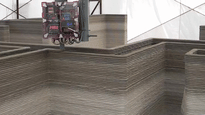 What it is: The Grand Lewis Hotel in the Philippines just completed a new suite made almost entirely by a 3D printer. The 1,500-square-foot, two-room concrete villa took 100 total hours of printing to complete, excluding the man-hours needed to install wiring, plumbing, rebar and so on.
Why it's important: Another illustration of how 3D printing can be used to create affordable housing in developing countries.
Spotted by Marissa Brassfield
Why IBM Thinks Bitcoin Technology Will Change Banking, Household Appliances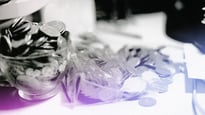 What it is: IBM has announced its latest effort: dedicating research to all the potential applications of the blockchain, the shared ledger system that enables cryptocurrencies like Bitcoin. The idea is to explore all the industries that could potentially get efficiency boosts from the blockchain, and then release its findings -- plus IBM's source code for its blockchain -- to the public.
Why it's important: The blockchain enables and accelerates a variety of dematerialized activities, from rental car contracts that auto-execute after a customer's insurance has been verified, to smart refrigerators that can autonomously reorder foods. IBM's investment of time and resources in this space will accelerate innovation and adoption.
Spotted by Marissa Brassfield
AI System Solves SAT Geometry Questions As Well As Average American 11th-Grade Student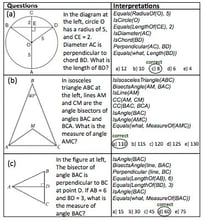 What it is: The GeoS artificial intelligence system, developed by the Allen Institute for Artificial Intelligence and the University of Washington, just outperformed the average high school student on the SAT. GeoS uses computer vision to interpret diagrams, a geometric solver, and natural language processing, and when given official SAT questions, it achieved 49 percent accuracy -- about a 500 out of 800 on the Math portion of the SAT.
Why it's important: Evidence that machines are increasingly getting better at thinking like humans -- even when faced with tests like the SAT, which contains many unstated assumptions.
Spotted by Marissa Brassfield
Want more conversations like this?
At Abundance 360, Peter's 250-person executive mastermind, we teach the metatrends, implications and unfair advantages for entrepreneurs enabled by breakthroughs like those featured above. The program is highly selective and we're almost full, but we're still looking for a few final CEOs and entrepreneurs who want to change the world. Apply now for Abundance360 Summit if you'd like to develop an Abundance Mindset.
Know someone who would benefit from getting Abundance Insider? Send them to this link to sign up.