8 min read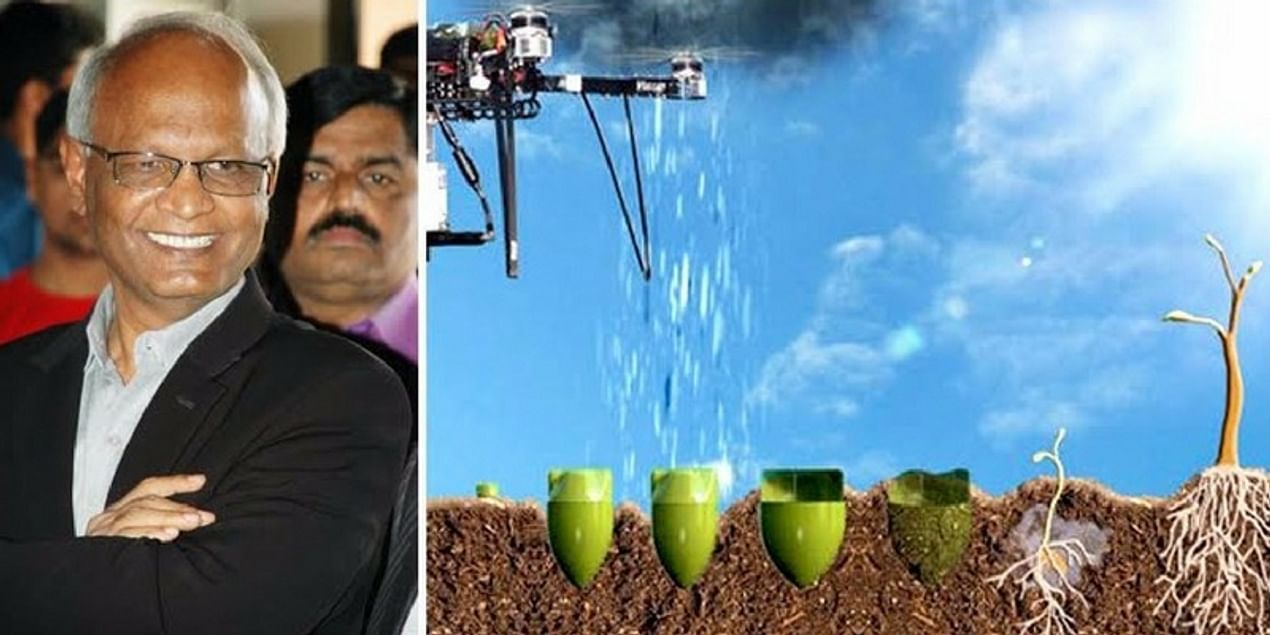 In this week's Abundance Insider: Seed-dropping drones, country cryptocurrency and a breakthrough in electricity-free cooling.
Cheers,
Peter, Marissa, Kelley, Greg, Sydney, AJ, Bri and Jason
P.S. Send any tips to our team by clicking here, and send your friends and family to this link to subscribe to Abundance Insider.
Bengaluru Scientists to Grow Forests Using Drones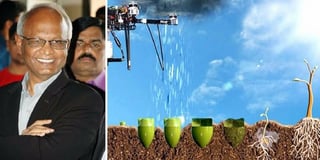 What it is: Indian Institute of Science (IISc) Professor KPJ Reddy plans to use seed-bombing drones to regrow forests in Bengaluru. Reddy's plan was inspired by World Environment Day, when he met with scientists from IISc's aerodynamics and forest departments to discuss how to plant as many trees as possible throughout Karnataka's Kolar district. The scientists decided to use seed-bombing drones with cameras to enable them to access areas they otherwise wouldn't be able to explore -- and to document the project's progress. The team's current goal is to seed 10,000 acres.
Why it's important: Drones enable us to easily travel to remote, hazardous and undeveloped areas. This seed-planting project is a promising weapon in the fight against deforestation, and could be used to efficiently plant vegetation on and off the Earth. | Share on Facebook
Spotted by Aryadeep S. Acharya / Written by Sydney Fulkerson and Marissa Brassfield

European Country May Hold an ICO and Issue its Own Cryptocurrency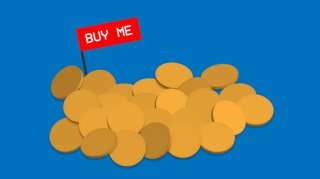 What it is: Perhaps taking advantage of the bitcoin and ICO fever, Estonia has announced that it is considering an ICO to raise government funds. Estonia is an incredibly tech-forward nation, even offering e-residency programs that allow companies to start EU-based enterprises without setting foot in the country. It's unclear how the funds would be used beyond technology for the public sector, but a white paper with more details is forthcoming.
Why it's important: With Ethereum founder Vitalik Buterin as an advisor to the project, this development is one to watch carefully. While this initiative is unlikely to single handedly push a country like the U.S. to drop the dollar in favor of cryptocurrency, it does validate the blockchain technology and opens up the possibility of disruptive experimentation from public institutions around the globe. | Share on Facebook
Spotted by Aryadeep S. Acharya / Written by Jason Goodwin
Electricity-free Stanford System Cuts Cooling Costs by Beaming Heat Into Space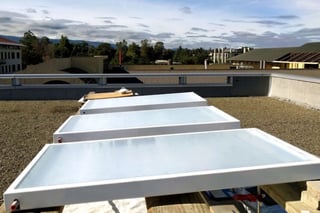 What it is: A team from Stanford recently developed a roof-mounted system called radiative sky cooling that can cool a building using solar panel-like devices -- ones that don't require an energy source. The system works by emitting thermal radiation pulled from the building into the sky, using a wavelength that allows the radiation to easily pass through the Earth's atmosphere and out into space. The panel's multilayer optical film coating reflects 97 percent of sunlight that hits the panel, eliminating thermal energy even in high outdoor temperatures. In their latest test, the team placed four 2 sq ft panels on a rooftop with water flowing through pipes underneath the panel, monitoring the cooling temperatures over the course of three days. They measured temperatures that were 3° to 5° C (5° to 9° F) lower than the ambient air, making it the first demonstration of radiative sky cooling to cool a fluid without the use of electricity.
Why it's important: Cooling systems that don't require electricity would revolutionize energy usage. With applications ranging from data centers to commercial and residential buildings, this breakthrough is another sustainable solution to increase our independence from fossil fuels and enable energy abundance. | Share on Facebook
Spotted by Aryadeep S. Acharya / Written by Sydney Fulkerson and Marissa Brassfield
Amazon and Microsoft Agree Their Voice Assistants Will Talk (To Each Other)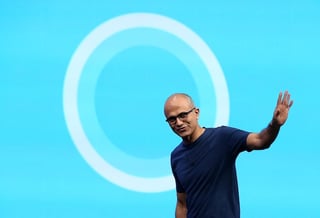 What it is: Amazon and Microsoft have announced intentions to let Cortana and Alexa talk to each other. Users will be able to instruct Alexa to have Cortana read email, or interface with a calendar, or have Cortana summon the ever-growing marketplace of Alexa skills to get more done. By combining two separate universes of data and use cases, the two companies are likely teaming up to compete more effectively with Apple and Google, who currently dominate mobile (and, by extension, conversational interfaces).
Why it's important: As Bezos noted recently, we will soon interact with Artificial Intelligence's and conversational entities as we do friends -- and with friends, we seek out different advice from different people depending on their range of experience. Beyond the strategic and competitive decision here, look for many more AI's to emerge, each with different data sets and utility, and for interesting combinations and collaborations to emerge. | Share on Facebook
Spotted by Sydney Fulkerson / Written by Jason Goodwin
FDA Approves First Gene-Altering Leukemia Treatment, Costing $475,000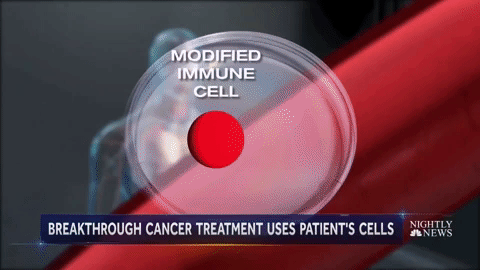 What it is: Novartis recently received FDA approval to sell its genetically engineered leukemia therapy Kymriah. By altering a patient's immune cells to attack the B-cell acute lymphoblastic leukemia, which is typically treatment-resistant, the therapy has successfully put patients into remission 83 percent of the time within three months of treatment. At a cost of $475,000, it is likely cheaper and far less invasive than bone-marrow transplants, which can run from $540,000 to $800,000.
Why it's important: We've recently seen several personalized genetic immunotherapies emerge, and this is a huge first step in oncology. While this treatment has its own side effects and challenges, the success of its methodology shows researchers what is now possible, opening up a new mindset and enabling strategies to attacking cancer in new ways. | Share on Facebook
Spotted by Sydney Fulkerson / Written by Jason Goodwin
Tesla's Own Hyperloop Pod Sets Record with 220 mph Test Run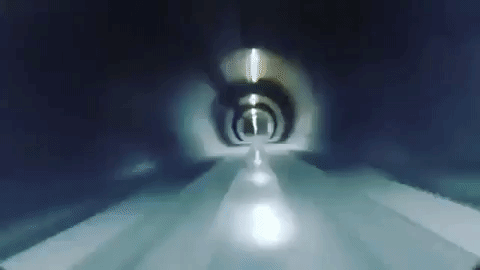 What it is: Students from team WARR at the Hyperloop Pod Competition recently set a new record for the Tesla-branded Hyperloop pod by hitting 220 mph (355 km/h) -- beating their previous record speed of 201 mph. This improvement supports Elon Musk's plan to get past 500 km/h (about half the speed of sound) next month. Musk foresees another three or four years before aluminum pods are capable of transporting passengers safely at speeds up to 800 mph.
Why it's important: The Hyperloop Pod Competition is a student incentive prize competition -- powerful evidence of what talented, passionate minds can achieve even with a limited budget. What happens when larger players begin demonstrating their capabilities, and the competitive landscape emerges? We're on the brink of another paradigm shift in transportation. | Share on Facebook
Spotted by Sydney Fulkerson / Written by Sydney Fulkerson and Marissa Brassfield
What is Abundance Insider?
This email is a briefing of the week's most compelling, abundance-enabling tech developments, curated by Marissa Brassfield in preparation for Abundance 360. Read more about A360 below.
WANT MORE CONVERSATIONS LIKE THIS?
At Abundance 360, Peter's 360-person executive mastermind, we teach the metatrends, implications and unfair advantages for entrepreneurs enabled by breakthroughs like those featured above. We're looking for CEOs and entrepreneurs who want to change the world. The program is highly selective. Apply now for Abundance360 Summit if you'd like to develop an Abundance Mindset.
Know someone who would benefit from getting Abundance Insider? Send them to this link to sign up.