8 min read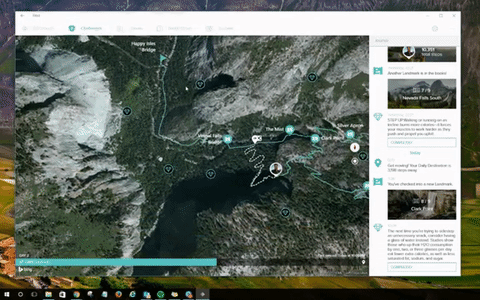 In this week's Abundance Insider: Self-driving Tractors, Linden Labs' New Virtual Reality User Interface, and Massive Demonetization in India's Telecommunications.
Cheers,
Peter, Marissa, Cody, Kelley and Greg
P.S. Send any tips to our team by clicking here, and send your friends and family to this link to subscribe to Abundance Insider.
Self-Driving Tractors Promise to Get Themselves to Work, Plow Without Complaint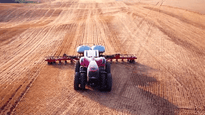 What it is: Although it might not look much different than your ordinary T8 Blue Power tractor, CNH Industrial's New Holland NH Drive Concept is quite the clever self-driving tractor. NH Drive's advanced built-in software enables humans to remotely monitor and directly control their tractors, which enables faster, more accurate results than human-controlled tractors.
Why it's important: Advancements in autonomous car technologies have implications for all forms of motor-driven vehicles. Will the use of self-driving tractors lower farmers' production costs -- and, by extension, the price of food? | Join the Discussion
Spotted by Aryadeep S. Acharya
Second Life Studio Invites VR Players to Try Project Sansar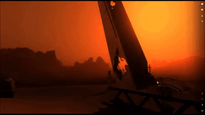 What it is: Linden Lab, the company behind Second Life, has announced its latest creation: Project Sansar. CEO Ebbe Altberg describes Project Sansar as an interface that allows users to create their own virtual reality experiences, comparing it to "Wordpress for virtual reality." "Players will be able to interact with the world much like they currently do in Second Life," reports Engadget, "though in a relatively more scalable manner than they current[ly] do in that game, allowing for multiple instances of areas to exist in tandem with each other." Project Sansar will be compatible with multiple VR platforms, including the Oculus Rift and HTC Vive; after an invite-only beta, it will likely available to the public in early 2017.
Why it's important: The Internet's user interface moment happened with the invention of the Mosaic Web browser, which enabled non-experts to build their own websites and build Internet-based businesses. Virtual reality hasn't had a similar user interface moment. Could Project Sansar be it? | Join the Discussion
Spotted by Marissa Brassfield
IBM Partnership Puts Watson in Your Ear to Help You At Work
What it is: IBM has partnered with Bragi to combine Watson's Internet of Things platform with Bragi's smart earphones to help you collaborate with your teammates at work. Wearing these "hearables" in certain working conditions could ease communications among teams; for example, they can translate messages, provide instructions, and deliver smart notifications.
Why it's important: In a previous blog on artificial intelligence and technology convergence, Peter noted that AI will become the most important human collaboration tool ever created due to its capacity to amplify our abilities. AI-enabled wearables like these earphones can potentially dissolve communication barriers, enabling a truly global economy. | Join the Discussion
Spotted by Marissa Brassfield
Quantum Computers Are Coming. The World Might Not Be Ready.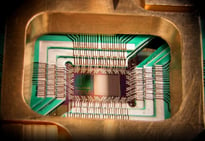 What it is: This Bloomberg editorial provides evidence that quantum computing is coming faster than you might imagine. It describes some of the most compelling applications, businesses investing in the field, and how organizations like Google are already working on security measures to beat quantum algorithms.
Why it's important: Because a quantum computer could potentially break every form of public-key encryption currently used, we'll need to proactively (and rapidly) develop security mechanisms that can stay ahead of a quantum computer algorithms. But it's worth the effort: As the Bloomberg editorial reads, "Quantum computers could simulate how atoms and molecules behave… they could solve optimization problems – say, how to efficiently route airplane traffic – far faster than current technology can. They could speed advances in artificial intelligence, improve sensors, and lead to the design of stronger and lighter industrial materials." | Join the Discussion
Spotted by Peter Diamandis
White House Will Host a 'South by South Lawn' Fest in October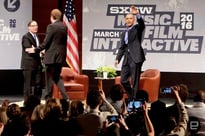 What it is: On October 3rd, the Obama's will host the first-ever "South by South Lawn" mini-festival, inspired by their talk at this year's SXSW. The event will stay true to the original festival's components -- Interactive, Film, and Music -- including panels and booths on new technology and innovations, with emphasis on how to make positive change stick.
Why it's important: The two themes most prominent in the Obamas' daylong festival are change and inspiration -- concepts we'll need to create a world of abundance. "South by South Lawn" also demonstrates how government and world leaders can play a meaningful role in supporting innovation, creativity and entrepreneurship. | Join the Discussion
Spotted by Marissa Brassfield
DeepMind Will Use Artificial Intelligence to Streamline Targeted Cancer Treatment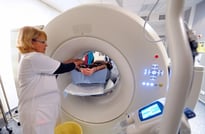 What it is: DeepMind has collaborated with University College Hospital in London on an innovative approach to cancer treatment that aims to streamline the segmentation process for radiotherapy application. In this process, which can take several hours depending on the tumor's location, physicians typically analyze 3D scans and draw specifically where to apply radiation to kill a tumor without harming too much healthy tissue. DeepMind plans to streamline this with an algorithm based on the analysis of 700 anonymized scans of previous patients who had head and neck cancers. "Clinicians will remain responsible for deciding radiotherapy treatment plans, but it is hoped that the segmentation process could be reduced from up to four hours to around an hour," explained DeepMind in a press release.
Why it's important: By nature, segmentation for head and neck cancers is much more complex and time-consuming than for cancers found elsewhere in the body; often, the tumor sits right next to major nerve centers and other critical anatomical features. By streamlining and automating this process with an algorithm, physicians can treat patients faster, easier and cheaper than ever before – and soon, we might see algorithms like this applied to other cancers. | Join the Discussion
Spotted by Marissa Brassfield
India's Richest Man Launches 4G Network with Unlimited Free Voice Calls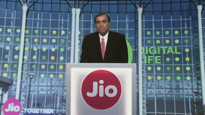 What it is: This week, India's Reliance Jio mobile service is set to demonetize telecommunications in an epic fashion. Reliance chairman Mukesh Ambani, who's also the richest man in India, announced a new program that offers unlimited free voice calls (no roaming!), nationwide LTE network coverage (at a cost of 1GB of data for 50 rupees – about 75 U.S. cents), and support for future network technologies like 5G and 6G. "India and Indians cannot afford to be left behind," he said. "The era of paying for voice calls is ending."
Why it's important: More evidence of massive disruption in the telecommunications industry. India's population is the second largest in the world. Demonetizing telecommunications in a market of this size will bring hundreds of millions of new people online and into the global economy. This initiative also disrupts the profitable status quo for Reliance's competitors, as many telecom businesses still earn significant revenue from voice calls. | Join the Discussion
Spotted by Gaetan Soltesz
For First Time, Carbon Nanotube Transistors Outperform Silicon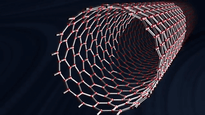 What it is: Materials engineers at the University of Wisconsin at Madison, led by Michael Arnold and Padma Gopalan, have developed carbon nanotube transistors that outperform silicon transistors -- achieving a current 1.9 times higher than today's state-of-the-art silicon transistors. To achieve their breakthrough, they solved three major challenges of working with nanotubes: a) isolating ultra-high-purity semiconducting carbon nanotubes with polymers, b) optimally placing and aligning the nanotubes, and c) removing any processing residue from the nanotubes.
Why it's important: "This achievement has been a dream of nanotechnology for the last 20 years," said UW's Michael Arnold, who led the research. "Making carbon nanotube transistors that are better than silicon transistors is a big milestone. This breakthrough in carbon nanotube transistor performance is a critical advance toward exploiting carbon nanotubes in logic, high-speed communications, and other semiconductor electronics technologies." | Join the Discussion
Spotted by Marissa Brassfield
Google AI Builds a Better Cucumber Farm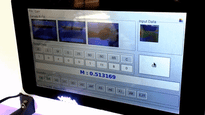 What it is: Machine learning technology has had a dramatic impact on one Japanese family's cucumber farm, thanks to their tech-savvy son Makoto Koike. Taking inspiration from Google's AlphaGo experiment, Koike programmed a Raspberry Pi 3-based system that runs a small-scale TensorFlow neural network to identify the cucumbers, sort them by key attributes (e.g. color, size, shape), and finally transmit that information to the automated cucumber sorter.
Why it's important: The temporal, economic and social considerations of using human laborers to analyze, harvest, classify and sort produce are considerable. Deep learning algorithms and sensor-equipped systems like this one eliminate these concerns, enabling farmers to focus their efforts on growing delicious food. | Join the Discussion
Spotted by Marissa Brassfield
What is Abundance Insider?
This email is a briefing of the week's most compelling, abundance-enabling tech developments, curated by Marissa Brassfield in preparation for Abundance 360. Read more about A360 below.
Want more conversations like this?
At Abundance 360, Peter's 250-person executive mastermind, we teach the metatrends, implications and unfair advantages for entrepreneurs enabled by breakthroughs like those featured above. The program is highly selective and we're almost full, but we're still looking for a few final CEOs and entrepreneurs who want to change the world. Apply now for Abundance360 Summit if you'd like to develop an Abundance Mindset.
Enjoyed reading this? Click here to get the latest issue of Abundance Insider delivered straight to your inbox.