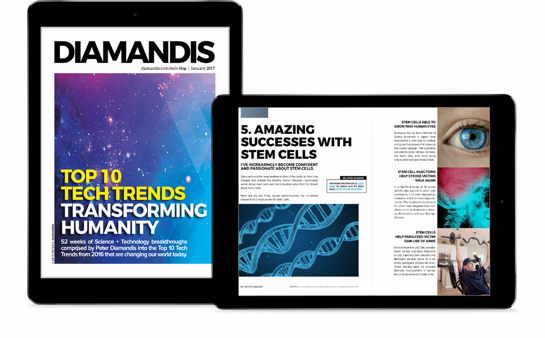 This week, it's my pleasure to share with you a beautiful illustrated publication on the Top 10 Tech Trends Transforming Humanity.
I hope you'll download it, read it and share with friends, family and colleagues.
To read the publication, click here.
P.S. Send any tips to our team by clicking here, and send your friends and family to this link to subscribe to Abundance Insider.
Help Me Spread the Word…
We live in the greatest time in human history (despite the negativity you hear constantly).
I want more people to understand this and to have an Abundance mindset.
Forward this email, or share this link with friends and family and help me spread a bit of optimism.
Abundantly,
Peter
Also read: TOP 50 MOON SHOTS
WHAT IS ABUNDANCE INSIDER?
This email is a briefing of the week's most compelling, abundance-enabling tech developments, curated by Marissa Brassfield in preparation for Abundance 360. Read more about A360 below.
WANT MORE CONVERSATIONS LIKE THIS? - JOIN ME
At Abundance 360, Peter's 360-person executive mastermind, we teach the metatrends, implications and unfair advantages for entrepreneurs enabled by breakthroughs like those featured above. We're looking for CEOs and entrepreneurs who want to change the world. The program is highly selective. Apply now for Abundance360 Summit.
Know someone who would benefit from getting Abundance Insider? Send them to this link to sign up.
P.S. I've just released a podcast with my dear friend Dan Sullivan called Exponential Wisdom. Our conversations focus on the exponential technologies creating abundance, the human-technology collaboration, and entrepreneurship. Head here to listen and subscribe.