3 min read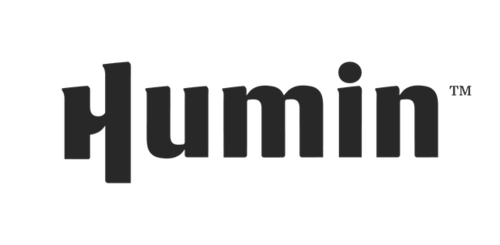 I decided to invest in my first app.
It's called Humin, and it launched this week (and was the #1 trending App on launch day).
It is going to make life easier (and it's going to be the next billion-dollar company).
Allow me explain why it's so epic…
Context is key. Where did you meet that guy?
How often do you run into someone and can't remember when, why, or how you met them?
It happens to me all the time. I travel a lot and I'm meeting people constantly, and adding people to my list of contacts in my phone just doesn't cut it anymore.
In our new world of abundant information, social networks, and exponentially improving technology, I really need more "context."
This is why Humin is brilliant.
It organizes your relationships (i.e. contacts) in the same way you think about them – by their context, not just in alphabetical order.
For example, Humin will know when and where you met someone.
It will show you their picture and pull data from their social media profiles. It also organizes your contacts based on the city you are in and the strength of the relationship you have.
My favorite part – you can search for people with phrases like: "That guy I met at TED in Vancouver," or "the woman who I met last week who works at Google and is from New York." Humin finds the person that matches those criteria.
Ultimately, Humin will replace the "Contacts" apps on your phone with a much more powerful and intuitive piece of search software.
Big data and machine learning win
Platforms that leverage automation and machine learning software (like Humin) will win in the long run.
At its core, Humin uses machine learning algorithms to understand and make sense of the data surrounding your relationships.
The app learns with whom you communicate the most. It keeps track of the strength of your relationships. It can even predict when you might want to get in touch with someone again, based on where you are and how you talked to them in the past.
Time and time again, we see that automated, algorithmic platforms can make life easier by adopting to your needs.
Humin gets it right.
Interface moment: Designing for the human experience
It is also beautifully designed.
I'm not talking about just the interface. I'm talking about the human experience.
The Humin team has spent that last two years testing, iterating and testing to understand exactly how we use and want to use our contacts app.
I often talk about interface moments catalyzing an increased rate of technology adoption. A major piece of this "interface moment" is the user experience.
Humin has done a phenomenal job at refining their user experience. It's fun and intuitive.
It's an exponential organization!
I've known Humin's founder and CEO, Ankur Jain, for a long time. He's a member of the XPRIZE Innovation Board.
He has put together an impressive team with many features of an exponential organization, and Ankur is certainly an exponential entrepreneur.
After years of testing and data-driven decision making, Humin has finally launched.
How to download Humin app
If you're an iPhone user, give Humin a try. I predict you'll love it.
The Android version is coming soon (within the next few months). Stay tuned.
Update: Later in 2016, Tinder acquired Humin app.
Why I invested
I'm constantly looking for the top exponential entrepreneurs and exponential startups to back with my time and money. At my Abundance 360 Summit, I'll be sharing with my A360 community some of the hottest startups in areas like big data, machine learning, drones/robotics, crowdsourcing, and more.
Best of luck to the Ankur and the Humin team on their launch!
Also read: TOP 50 MOON SHOTS (2000 - 2020)
WHAT IS ABUNDANCE INSIDER?
This email is a briefing of the week's most compelling, abundance-enabling tech developments, curated by Marissa Brassfield in preparation for Abundance 360. Read more about A360 below.
WANT MORE CONVERSATIONS LIKE THIS? - JOIN ME
At Abundance 360, Peter's 360-person executive mastermind, we teach the metatrends, implications and unfair advantages for entrepreneurs enabled by breakthroughs like those featured above. We're looking for CEOs and entrepreneurs who want to change the world. The program is highly selective. Apply now for Abundance360 Summit if you'd like to develop an Abundance Mindset.
Know someone who would benefit from getting Abundance Insider? Send them to this link to sign up.