12 min read

In this week's Abundance Insider: Samsung's 'smart' contact lenses, gamified tree-planting, and this week's virtual conference experiment.
P.S. Send any tips to our team by clicking here, and send your friends and family to this link to subscribe to Abundance Insider.
P.P.S. Want to learn more about exponential technologies and home in on your MTP/ Moonshot? Abundance Digital, a Singularity University Program, includes 100+ hours of coursework and video archives for entrepreneurs like you. Keep up to date on exponential news and get feedback on your boldest ideas from an experienced, supportive community. Click here to learn more and sign up.
One chip to rule them all: It natively runs all types of AI software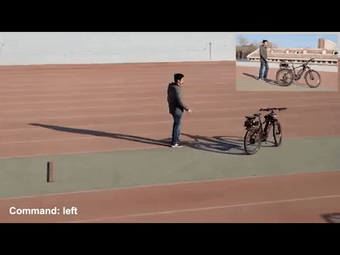 What it is: A team of researchers primarily based in Beijing has developed a hybrid chip that can natively run all types of AI software. Dubbed Tianjic, the chip has been engineered to combine two distinct architectural approaches to AI (machine learning and artificial neural networks), which each require fundamentally different coding schemes. In effect, Tianjic's processing units can shift between spiking communications and binary, allowing it to perform a broad range of calculations. To demonstrate Tianjic's versatility, the team even built an autonomous Tianjic-operated bicycle, which could successfully detect and avoid obstacles, maintain balance, perform voice command recognition, make navigation decisions under varying road conditions, and run conventional software to boot.
Why it's important:

While sometimes conflated under the umbrella term AI, machine learning and artificial neural networks have developed along different branches and enable distinct types of calculations. For this reason, today's field is considered one of Artificial Narrow Intelligence, as most contemporary AIs are "super-intelligent" within the constraints of highly specialized problems, like pattern recognition or strategy games. However, by combining distinct AI architectures in a single chip, Tianjic and its future successors might be the vanguards of Artificial General Intelligence (AGI), birthing multi-skilled machines geared to tackle any computation problem, motor skill, or pattern analysis.

| Share on Facebook.
How Alipay Users Planted 100M Trees In China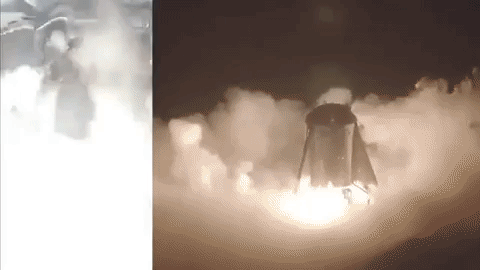 What it is: Alibaba's Alipay (one of China's two dominant mobile payment platforms) has enabled users to plant 100 million trees to date via its "Ant Forest" mini-program. Since the program's launch in 2016, over 500 million Alipay users have joined, earning "green energy" points in exchange for eco-friendly decisions, such as walking to work, using Dingtalk to hold video conferences (instead of commuting to meetings), or recycling old possessions on Alibaba's secondhand marketplace Idle Fish. Trackable through leaderboards, these green energy points can then be used to plant trees in China's most arid regions. So far, Alipay's partner NGOs have revegetated 933 square kilometers of land — the rough equivalent of 130,000 soccer fields. Alipay even allows users to track satellite images of their trees in real-time and collaborate with friends.
Why it's important: Announced in 1978, China's "Green Great Wall" project aims to plant 400 million hectares of new forests (spanning 42 percent of China's landmass) by 2050. Alipay's 'crowd'-planted trees not only comprise a growing carbon sink, offsetting China's high emissions, but also aid in building this 4,500-kilometer ecological barrier to combat land degradation. Over the past 20 years, China and India have contributed one-third of the planet's increased foliage, and crowd-leveraging programs like Ant Forest are fast reducing the barrier to participation. By gamifying "green" behavior and offering real-world prizes, mobile platforms hold an extraordinary power to incentivize sustainable decision-making, reshape communal mindsets, and catalyze climate solutions. | Share on Facebook.
This Week's Virtual Conference In VirBELA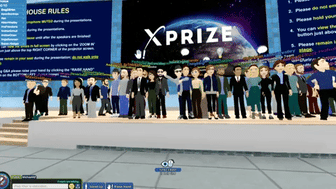 What it is: Early this week, Peter Diamandis and the Abundance Digital team partnered with virtual coworking company VirBELA to run an immersive, virtual conference experiment. Uniting over 100 participants from around the world, the summit featured embodied avatar speakers (including a keynote by Peter and exclusive XPRIZE updates), an interactive auditorium, and social recreational activities — from boat tours to seaside group conversations. Iterating on its software for next-generation remote collaboration, VirBELA strives to dematerialize and democratize the traditional office, allowing anyone to engage in team projects regardless of geography. Currently, VirBELA's software is home to eXp Realty, a $620 million+ real estate company with over 20,000 agents and zero staffed, physical offices.
Why it's important: The future of work — and social interaction, for that matter — will soon make physical distance immaterial. As virtual reality hardware and low latency rendering improve dramatically in the coming years, digital and delocalized work environments will begin to decimate travel costs, company carbon footprints, and wasted time. Validated this week, people can increasingly experience all the benefits of conventional conferences from the convenience of a living room, at zero cost. Perhaps even more exciting, platforms like VirBELA are vastly enhancing the accessibility of today's brightest minds, industry leaders, and cutting edge content.
Researchers Say This AI Can Spot Unsafe Food On Amazon Faster Than The FDA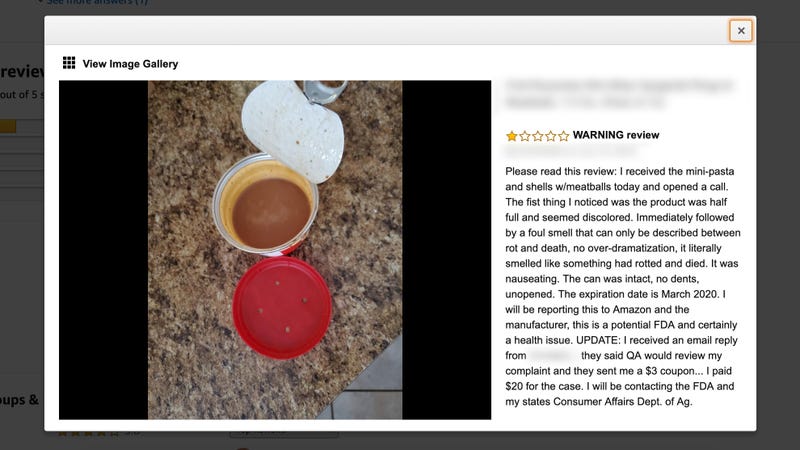 What it is: Researchers at Boston University School of Public Health have successfully trained an AI to spot unsafe food items potentially in need of recall. This is one of its kind applications of artificial intelligence in food industry. Aggregating nearly 1.3 million Amazon food product reviews, the team's neural network found matches between a subset of these products and prior U.S. FDA-recalled items. The researchers' deep learning artificial intelligence technology, a Bidirectional Encoder Representation from Transformations (dubbed BERT), was then taught to identify language in online reviews that could confirm a food's safety status and aid in risk stratification. Using crowd-sorted reviews, BERT AI consequently distinguished which food products had been officially FDA-recalled with 74 percent accuracy, and even managed to predict a similar fate for 20,000 additional products, now candidates for recall.
Why it's important: Predicting and mitigating risk before losses are incurred is one of the most profitable business opportunities of the next decade. Leveraging e-commerce data, BERT's ability to scour massive databases and classify products by risk serves as a prime example, unlocking countless implications. Regulatory processes (think: FDA recalls) can now become much more efficient as products are instantaneously flagged, bypassing a recall's costly research phase. Within supply chain monitoring, AIs might continuously analyze real-time employee and user feedback to identify supply chain bottlenecks and inefficiencies. For end consumers, future iterations of BERT could even crowdsource decisions for quality control and assurance, as well as concise supplier feedback. Knowing your customer and listening to the data will never have been easier. | Share on Facebook.
Samsung's Patented 'Smart' Contact Lenses
What it is: Samsung has just been granted a U.S. patent to develop smart contact lenses capable of streaming text, capturing videos, and even beaming images directly into a wearer's eyes. Given their multi-layered lens architecture, the contacts are designed to include a motion sensor (for eye movement tracking), hidden camera, and display unit. Current lens designs would even theoretically allow users to control their devices remotely, possibly administering commands by blinking or navigating a user interface with eye movements alone.
Why it's important: While still immersed in the R&D phase, smart contact lenses are projected to comprise a $7.2 billion market by 2023. Perhaps one of the most promising candidates for a future of ubiquitous augmented reality, smart lenses are also increasingly feasible thanks to advances in sensor technology. Riding implications of Moore's Law, smart sensors (and what some have dubbed "smart dust") have shrunk dramatically in size, and could one day record and transmit everything from lens-wearers' audiovisual experiences to auto-populated contextual information. Keep an eye out (no pun intended) for Google's response as it works on its own smart lens revamp of the Google Glass. | Share on Facebook.
Tokyo Offers $1 Billion Research Grant For Human Augmentation, Cyborg Tech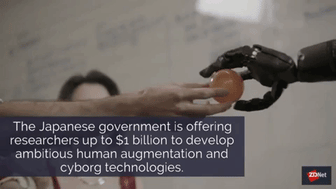 What it is: The Japanese government has just set aside roughly 100 billion yen (or $921 million) to fund projects spanning cyborg technologies, industrial waste solutions, and augmentation for aging individuals. Planning to fund teams for the first 5 years of a 10-year support agreement, Tokyo will soon invite researchers and academics (both domestic and international) to submit proposals in 25 key problem areas. One source reports that portions of the research grant will be channeled towards "cyborg technology that can replace human bodily functions using robotics or living organisms by 2050." In light of a declining birth rate and a shrinking workforce to follow, Japan might rely heavily on such solutions to bolster economic productivity.
Why it's important: Similar to the U.S. government's $2.5 billion+ SBIR/STTR grant and seed funding program, Japan's government is issuing a powerful clarion call to private industry and academics: an invitation to not only tackle some of the nation's most pressing challenges, but to invest in long-term, experimental technologies set for commercialization between 2025 and 2060. As OECD nations begin to witness a dwindling birth rate, resulting labor shortages will require converging advancements in AI, robotics, and additional human augmentation technologies. Whether in pursuit of longevity extension or cyborg construction, Japan's initiative might soon birth solutions that allow us to work longer or replace certain human labor altogether. | Share on Facebook.
What is Abundance Insider?
This email is a briefing of the week's most compelling, abundance-enabling tech developments, curated by my team of entrepreneurs and technology scouts, including contributions from standout technology experts and innovators.
Want more conversations like this?
At Abundance 360, a Singularity University program, we teach the metatrends, implications and unfair advantages for entrepreneurs enabled by breakthroughs like those featured above. We're looking for CEOs and entrepreneurs who want to change the world. The program is highly selective. If you'd like to be considered, apply here.
Abundance Digital, a Singularity University program, is an online educational portal and community of abundance-minded entrepreneurs. You'll find weekly video updates from Peter, a curated newsfeed of exponential news, and a place to share your bold ideas. Click here to learn more and sign up.
Know someone who would benefit from getting Abundance Insider? Send them to this link to sign up.