8 min read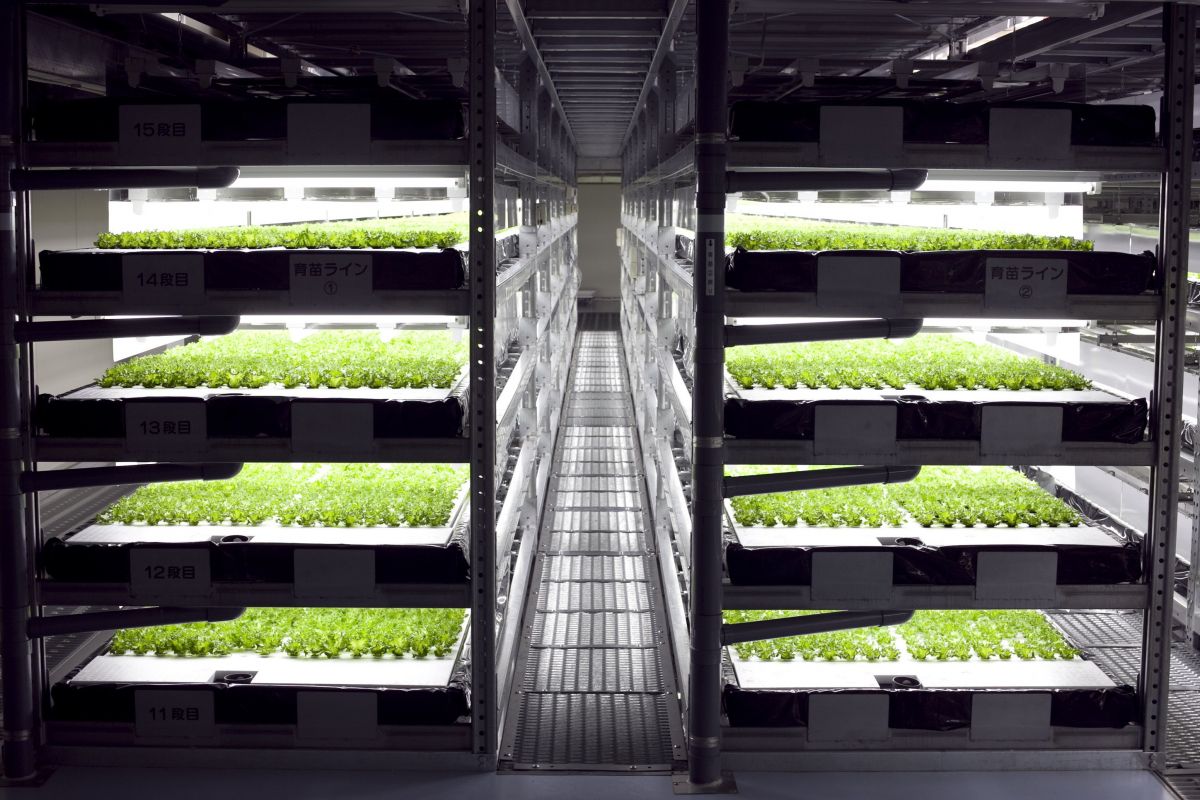 In this week's Abundance Insider: Robots performing eye surgery, blueprints for a large-scale quantum computer, and a 26,000x improvement in holographic technology.
Cheers,
Peter, Marissa, Cody, Kelley, Greg, Sydney and AJ
P.S. Do You Have What it Takes? We are seeking industry disruptors, social advocates, tinkerers, innovators and leaders to participate in XPRIZE's Visioneers 2017 as part of a team to design the next generation of prizes to help push humanity forward. You must be willing to become immersed in a currently unsolved Grand Challenge, participate in deep research, talk to experts and inventors, and then talk to them again. You must be eager to debate, learn, analyze, create, and work closely with other team members. It's a tough job, but the rewards of creating impact are enormous. If you are interested in being part of the next class of Visioneers, head here.
Japanese Firm to Open World's First Robot-Run Farm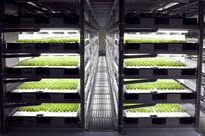 What it is: In an effort to dramatically boost its production, Japanese vegetable producer Spread has announced plans to roll out a full array of industrial robots by mid-year 2017. The robots can perform every task except seed planting: they will sterilize water, adjust light levels, and monitor CO2 levels, temperature and humidity. Spread will deploy these robots in a facility akin to a vertical farm, and expects to increase production from 21,000 to 50,000 heads of lettuce right away. In five years, Spread expects its robot-run farm will be able to produce 500,000 heads of lettuce per day.
Why it's important: Advances in smart sensors, robotics, artificial intelligence and machine learning are enabling massive opportunities to solve some of humanity's grandest challenges, like feeding our growing world population. Integrated systems of exponential technologies, like this robot-run farm, are key to help us address current and future changes in agriculture and farm labor. | Join the Discussion
Spotted by Aryadeep S. Acharya / Written by Jason Goodwin and Marissa Brassfield
First Ever Blueprint Unveiled to Construct a Large Scale Quantum Computer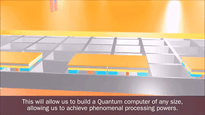 What it is: An international team of scientists out of the University of Sussex, Google (USA), Aarhus University (Denmark), RIKEN (Japan) and Siegen University (Germany) have developed a blueprint for a large scale ion-trapped quantum computer -- the first of its kind. One of the challenges in creating a large-scale design lies in how individual computer modules connect. Previous designs used lasers or fiber optics, but these methods were insufficient at scale. Here, the team used microwaves to allow modules to communicate, which allows for potentially 100,000 faster connection speeds than fiber link technology.
Why it's important: As we saw with Rigetti Computing at Abundance 360, we now have many teams racing for quantum supremacy -- the test of a true quantum computer. When this happens, we'll have new, unparalleled insights into medicine, materials science and the universe, and will be able to solve previously impossible problems. | Join the Discussion
Spotted by Aryadeep S. Acharya / Written by Jason Goodwin
World First: Surgical Robot Performs Precision-Injection In Patient With Retinal Vein Occlusion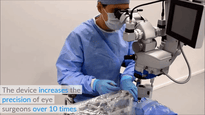 What it is: For the first time ever, eye surgeons at University Hospitals Leuven worked with a surgical robot to operate on a patient with retinal vein occlusion. The bot injected a thrombolytic drug into the patient's retinal vein using a 0.03 millimeter needle (KU Leuven developed both the robot and needle specifically for this procedure). This task-specific surgical robot was created to address the danger of damaging the vein or retina, given that human surgeons are unable to hold the needle perfectly still for 10 minutes while injecting the drug into the thin vein. After seven years of research, this first phase demonstrated that using a robot to insert a microneedle into the retinal vein is feasible.
Why it's important: As more surgical-specific robots develop and operate, surgeries that were once challenging for human specialists will be performed with complete accuracy and consistency. What happens to longevity when we have robot surgeons all over the world, performing at a near-perfect standard? | Join the Discussion
Spotted by Koen Lenssens / Written by Sydney Fulkerson
Monster Wind Turbine Crushes Record For Most Energy Produced in 24 Hours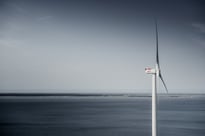 What it is: MHI Vestas Offshore Wind recently revealed its upgraded 9 MW wind turbine, and in doing so broke the previous record for energy generation for a commercially available offshore wind turbine. This new design can generate almost 216,000 kWh over 24 hours -- enough energy to power the average American household for almost 20 years. The joint venture between Vestas Wind Systems and Mitsubishi Heavy Industries hopes to play an integral part in reducing the cost of energy in the offshore wind industry.
Why it's important: Innovations like this monster wind turbine will continue to demonetize the cost of offshore wind power, which is an integral part in generating a future of abundant renewable energy. | Join the Discussion
Spotted by Aryadeep S. Acharya / Written by Sydney Fulkerson
Ebay Founder Backs Universal Basic Income Test With $500,000 Pledge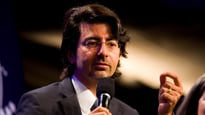 What it is: Ebay founder Pierre Omidyar recently pledged almost $500,000 USD to launch a 12-year Universal Basic Income (UBI) pilot in Kenya. By granting a stipend to 6,000 Kenyans for the duration of the pilot, and some form of cash transfer to another 20,000 more, the Omidyar network is hoping to add much-needed real-world data and examples to the theory of a UBI.
Why it's important: As discussed at Abundance 360, we're seeing UBI experiments launch all over the world, from Denmark and Canada to Oakland and now Kenya. By adding funds as well as name recognition, Omidyar adds momentum to the overall UBI initiative. Will UBI help remove the fear and stress of technological unemployment, and help usher us toward a world of abundance? | Join the Discussion
Spotted by Cody Rapp / Written by Jason Goodwin
Our 3D Holographic Technologies Just Got 2,600 Times Better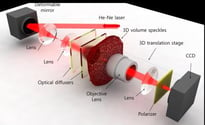 What it is: The Korean Institute of Science and Technology has created the world's largest 3D hologram. Researchers improved image quality by using a deformable mirror and diffusers, which enabled them to create a larger image with a wider viewing angle. While the image is small -- 2 centimeters in height, width and depth, with a 35 degree viewing angle -- it represents a 2,600x improvement over current technology.
Why it's important: One of the challenges for mainstream adoption of augmented reality and virtual reality technology is the requirement for a headset or special glasses. This challenge becomes irrelevant when we can create larger 3D holograms, like R2D2's Princess Leia, without headsets. Considering the convergence of other technologies like quantum computing, haptic feedback and motion capture body suits (all developments we have covered in the past few months), a version of Star Trek's Holodeck seems more feasible than ever. | Join the Discussion
Spotted by Khaled Salih / Written by Jason Goodwin
Bank of America Has Opened 3 Employee-Free Branches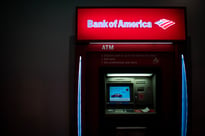 What it is: Bank of America has opened three fully automated branches in the past month. Customers can use ATMs and participate in video conferences with the bank's employees from other branches -- all without the assistance of an in-person human. These automated branches have a smaller footprint than traditional branches, and employ technology with the intent of selling mortgages, credit cards and other auto loans.
Why it's important: One of the top Artificial Intelligence breakthroughs for 2016-2018 in Peter's AI and Technology Convergence blog was the idea that AI technology will be woven into the very fabric of our lives -- physically and virtually. AI's will enable seamless interaction with devices and information, making everything personalized and easy to use -- even your finances. How might this capability change your financial decision-making? | Join the Discussion
Spotted by Aryadeep S. Acharya / Written by Sydney Fulkerson
What is Abundance Insider?
This email is a briefing of the week's most compelling, abundance-enabling tech developments, curated by Marissa Brassfield in preparation for Abundance 360. Read more about A360 below.
WANT MORE CONVERSATIONS LIKE THIS?
At Abundance 360, Peter's 360-person executive mastermind, we teach the metatrends, implications and unfair advantages for entrepreneurs enabled by breakthroughs like those featured above. We're looking for CEOs and entrepreneurs who want to change the world. The program is highly selective. Apply now for Abundance360 Summit if you'd like to develop an Abundance Mindset.
Know someone who would benefit from getting Abundance Insider? Send them to this link to sign up.