7 min read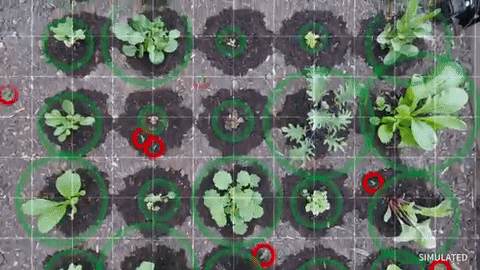 In this week's Abundance Insider: Backyard robotic farmers, the world's first CRISPR-Cas9 human trial, and Tesla's second "master plan."
Cheers,
Peter, Marissa, Cody, Kelley and Greg
P.S. Send any tips to our team by clicking here, and send your friends and family to this link to subscribe to Abundance Insider.
The FarmBot Genesis Brings Precision Agriculture to Your Own Backyard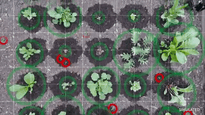 What it is: The FarmBot Genesis is a turnkey, tech-savvy solution to growing your own food. When installed in an existing small garden, the autonomous kit performs nearly every step of the gardening process: planting seeds, watering plants on time, ensuring optimal environmental conditions and even removing weeds. Genesis' companion software contains comprehensive data on 33 common crops, from artichokes to zucchini, enabling it to optimally space and water the seeds within the plot. A cross-platform app even lets FarmBot users customize their garden plots and push new instructions to the FarmBot from afar.
Why it's important: FarmBot uses the convergence of machine learning, robotics and network-connected sensors to remove the guesswork out of home gardening. It tackles one critical approach to demonetizing access to nutritious, healthy food: enabling more people to grow crops at home, whether on their rooftops or in a backyard garden. | Join the Discussion
Spotted by Prithvi Raj
Google's New App Isn't The Next Best Thing To The Louvre. It Might Be Better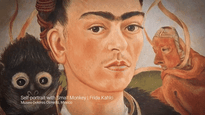 What it is: Google Arts & Culture is Alphabet's latest effort in making the world searchable. The app's features are straightforward yet impressive -- search cultural experiences from over 1,000 museums in 70 countries -- but with a richness and fidelity that only Big Data and machine learning can provide. For example, you can browse works by color (Monet's 50 shades of gray), scroll through art chronologically (Van Gogh's transition from gloom to rich color) or even search for ultra-specific themes ("cats in art since 200 BCE," "men in heels," "royal coronation jewelry").
Why it's important: This app demonetizes and democratizes access to culture and art. It's also a compelling glimpse into a future where, because information is so readily accessible, the most critical human skill for success is our ability to ask the right questions. | Join the Discussion
Spotted by Marissa Brassfield
Arming Synthetic Bacteria Against Cancer
What it is: Researchers from the University of California at San Diego have engineered synthetic bacteria to deliver cancer-fighting treatments and then self-destruct. In trials in mice with colorectal cancer, the engineers programmed an attenuated Salmonella enterica subspecies with an anti-tumor toxin, then injected the bacteria directly into a tumor. When the circuit-engineered bacteria treatment was combined with chemotherapy, the researchers found "a notable reduction of tumor activity along with a marked survival benefit over either therapy alone."
Why it's important: Using bacteria to treat cancer isn't a novel idea, but as oncology associate professor Shibin Zhou tells The Scientist, "What is new here is a genetic circuit that allows synchronized production and release of a toxin in repeated cycles by the engineered bacteria." The research team believes that future genetic circuits could perform "an almost unlimited variety of computations and behaviors," giving researchers new ways to treat diseases from within. | Join the Discussion
Spotted by Marissa Brassfield
Facebook Completes First Test Flight Of Its Internet Drone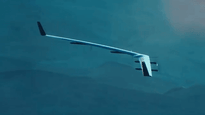 What it is: Facebook's Internet-delivering drone Aquila recently completed its first test flight in Yuma, Arizona. During the stable and successful 96-minute flight, the Facebook Connectivity Lab reported testing "autopilot, motors, batteries, radios, ground station, displays, basic aerodynamic handling, structural viability, and crew training."
Why it's important: While Facebook still has a series of logistical, engineering and regulatory challenges ahead, this successful test means they're one step closer to bringing Internet access to even the most remote regions on the planet. | Join the Discussion
Spotted by Marissa Brassfield
Chinese Scientists Will Be the First to Use CRISPR Gene Editing in Human Patients
What it is: A team of Chinese scientists at Sichuan University's West China Hospital will be the first on the planet to use the CRISPR-Cas9 gene editing technique on human patients. Digital Trends reports that they'll extract T-cells from lung cancer patients, remove the PD-1 gene and disable the PD-L1 protein, multiply these modified cells, and inject them back into the bloodstream. If successful, these modified T-cells will attack and destroy cancer cells once they reenter the body.
Why it's important: Because U.S.-based human trials using CRISPR-Cas9 aren't set to gain approval until later this year, this West China Hospital trial will be the first time we see the technique in action. If the modified T-cells only attack cancer cells and leave healthy cells alone, we could soon see a major breakthrough in cancer treatment. | Join the Discussion
Spotted by Marissa Brassfield
Stitching a Drone's View of the World Into 3D Maps As It Flies
What it is: Researchers at Lockheed Martin Canada have just unveiled Hydra Fusion, a photogrammetry-based system that enables drones equipped with regular video cameras to create highly detailed 3D maps. "We can fly a drone along at 30 knots and create a map as we go," explained John Molberg. At such a speed, Hydra Fusion can generate maps at 30 cm per pixel; with lower altitudes and slower speeds, the resolution can go up to 2.5 cm per pixel.
Why it's important: Currently, drone-created maps help us monitor environmental pollution, construction projects and even crop growth -- but it takes hours of processing the footage after a drone's flight to create each map. Thanks to its powerful image-processing chips (which were initially developed for the gaming industry), Hydra Fusion can generate true real-time maps, enabling us to get a birds-eye view of the world faster, cheaper and easier than ever before. | Join the Discussion
Spotted by Marissa Brassfield
Tesla Plans to Make Its Factory 10 Times More Productive Within 10 Years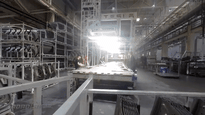 What it is: This week, Tesla released its second "master plan" for the company -- the first since 2006. In it, Elon Musk includes Tesla's key goals for the next decade: create solar roofs with integrated battery storage, expand Tesla's offerings to include heavy-duty trucks and buses, continually reinvent and improve Tesla factories, develop fully autonomous vehicles, and create an on-demand fleet of autonomous cars.
Why it's important: Tesla's strategic plans for the next decade reveal how Musk and his team are preparing for (and proactively creating) the future of energy and transportation. Its "shared fleet" strategy is an especially intriguing approach to dematerializing, demonetizing and ultimately democratizing access to Tesla vehicles. | Join the Discussion
Spotted by Marissa Brassfield
Also read: TOP 50 MOON SHOTS
WHAT IS ABUNDANCE INSIDER?
This email is a briefing of the week's most compelling, abundance-enabling tech developments, curated by Marissa Brassfield in preparation for Abundance 360. Read more about A360 below.
WANT MORE CONVERSATIONS LIKE THIS? - JOIN ME
At Abundance 360, Peter's 360-person executive mastermind, we teach the metatrends, implications and unfair advantages for entrepreneurs enabled by breakthroughs like those featured above. We're looking for CEOs and entrepreneurs who want to change the world. The program is highly selective. Apply now for Abundance360 Summit if you'd like to develop an Abundance mindset.
Know someone who would benefit from getting Abundance Insider? Send them to this link to sign up.
P.S. I've just released a podcast with my dear friend Dan Sullivan called Exponential Wisdom. Our conversations focus on the exponential technologies creating abundance, the human-technology collaboration, and entrepreneurship. Head here to listen and subscribe.