8 min read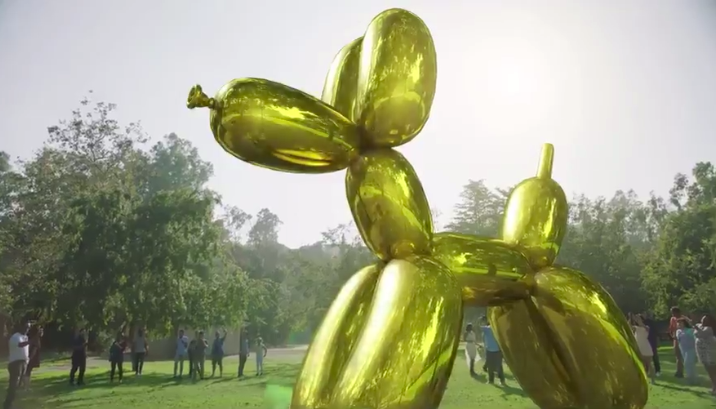 In this week's Abundance Insider: Augmented reality art platforms, superhero synthetic muscles, and Dubai's digital currency.
Cheers,
Peter, Marissa, Kelley, Greg, Sydney, AJ, Bri and Jason
P.S. Send any tips to our team by clicking here, and send your friends and family to this link to subscribe to Abundance Insider.
Snapchat Launches Augmented Reality Art Platform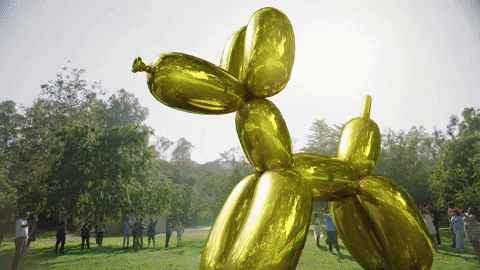 What it is: Snapchat has launched an augmented reality art platform that enables users to view virtual art installations in real-life outdoor settings around the world. Starting with five of Jeff Koons' most iconic sculptures pinned to 10 global locations, Snapchat is soliciting sign-ups from artists who want to feature their work on the platform. Interestingly, two days after launching the platform, a graffiti artist protested by uploading a tagged version of a Koons sculpture to the same spot in Central Park as the Snapchat Art exhibit.
Why it's important: Augmented reality enables us to digitize art exhibits and place them in public spaces, making fine art accessible by all — including graffiti artists. Art is meant to provoke; what happens to mainstream culture as AR technology makes it easier than ever for artists to share their perspectives with strangers? | Share on Facebook
Spotted by Marissa Brassfield / Written by Marissa Brassfield
A Team of Scientists Just Made Food From Electricity — and it Could be the Solution to World Hunger
What it is: In a project called Food From Electricity, a research team in Finland has successfully produced a batch of nutritious, single-cell proteins — and the system they created is solely powered by renewable energy. As Futurism reports, the process simply requires "electricity, water, carbon dioxide and microbes," which makes the system deployable in deserts and other environments lacking the conditions for traditional agriculture (e.g. soil, humidity, temperature).
Why it's important: This machine and others like it are a powerful weapon in the global fight against famine and food scarcity. As its core technologies continue to develop and improve, we'll be able to feed the hungry no matter where they are — and simultaneously mitigate the environmental impact of food livestock by reducing demand. | Share on Facebook
Spotted by Aryadeep S. Acharya / Written by Marissa Brassfield
Inside Syntouch, The Mad Lab Giving Robots The Power to Feel
What it is: Startup SynTouch, a spinout from USC, is quantifying the subjective sense of touch. By embedding 19 highly sensitive electrodes behind a dome-shaped silicone "fingertip" filled with saline, the finger measures the change in resistance due to external factors such as pressure. In all, SynTech is able to quantify touch along 15 different dimensions with surprising nuance, such as the difference in coarseness of a suit jacket or a perceived temperature difference between carpet and a tile floor. Not only does this push robotics closer to nuanced interactions with humans and the environment, but as SynTouch's CEO notes, it also has immediate impact in areas like textile quality control and cost versus design choices.
Why it's important: This is a compelling example of how we can use increasingly cheap, powerful sensors to quantify subjective qualities, which in turn enables better AI algorithms and applications of robotics. Combine this with developments in soft robotics (see below), and you have a massively disruptive force in robotics on the cusp of entering the mainstream. Share on Facebook
Spotted by Marissa Brassfield / Written by Jason Goodwin
Hulk Robot Is Coming: New 3D Printed 'Synthetic Muscle' Can Lift 1000x Its Own Weight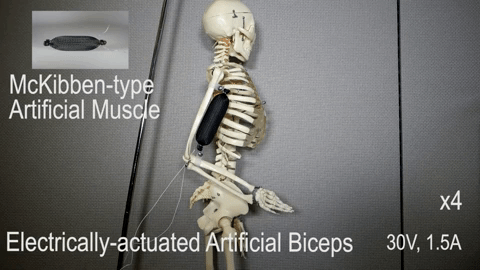 What it is: A research team led by Columbia University's Creative Machines Lab has created a breakthrough in the field of soft robotics, devising a silicon-based material that functions as an artificial muscle. With a current applied via an electrode, the material can push, pull, lift and twist much like a real muscle, and at strengths exceeding 1,000x its own weight without assistance from an external voltage. As the researchers note, this fills a large gap in current "hard" robotics, which are rigid and struggle with complex tasks such as interacting with living organisms.
Why it's important: When everything we've learned about the "brains" of robotics is applied to these artificial muscles to make motion more fluid, we enable a new generation of advanced robots. How will Artificial Intelligence and machine learning in robotics explode when we can use these technologies without the current physical constraints? Share on Facebook
Spotted by Peter Diamandis / Written by Jason Goodwin
Alphabet Looks to Restore Cell Service in Puerto Rico with Project Loon Balloons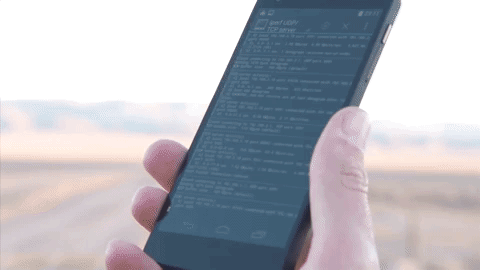 What it is: The FCC has given Alphabet an experimental license to use its Project Loon balloons to restore cell service to Puerto Rico. "More than two weeks after Hurricane Maria struck, millions of Puerto Ricans are still without access to much-needed communications services," said FCC Chairman Ajit Pai. "That's why we need to take innovative approaches to help restore connectivity on the island."
Why it's important: More evidence that today, an individual is empowered to make the sort of impact only governments could make just decades ago. Here, Tesla, Facebook and now Alphabet (Google) are providing infrastructure support on Internet and cell service, helping those affected by Hurricane Maria rebuild their lives. Will the tech world's involvement help Puerto Rico come back better than ever? Share on Facebook
Spotted by Marissa Brassfield / Written by Marissa Brassfield
Dubai Signs Deal to Create Digital Currency EmCash
What it is: Partnering with the UK-based Object Tech Corp, Dubai Economy subsidiary Emcredit recently announced plans to introduce emCash, a digital currency based on the blockchain. Building on Emcredit's existing NFC contactless payments technology, this is a natural move for Dubai, adding security to contactless transactions and eliminating the complexity of bitcoin intermediaries created at the point of sale.
Why it's important: Along with Estonia, this move is the antidote to governments looking at bitcoin and cryptocurrencies with skepticism or fear. As currency turns into an informational asset like software, watch for accelerated adoption when this is replicated elsewhere, and as cryptocurrencies go from deceptive to disruptive. Share on Facebook
Spotted by Aryadeep S. Acharya / Written by Marissa Brassfield
What is Abundance Insider?
This email is a briefing of the week's most compelling, abundance-enabling tech developments, curated by Marissa Brassfield in preparation for Abundance 360. Read more about A360 below.
WANT MORE CONVERSATIONS LIKE THIS?
At Abundance 360, Peter's 360-person executive mastermind, we teach the metatrends, implications and unfair advantages for entrepreneurs enabled by breakthroughs like those featured above. We're looking for CEOs and entrepreneurs who want to change the world. The program is highly selective. Apply now for Abundance360 Summit if you'd like to develop an Abundance Mindset.
Know someone who would benefit from getting Abundance Insider? Send them to this link to sign up.