3 min read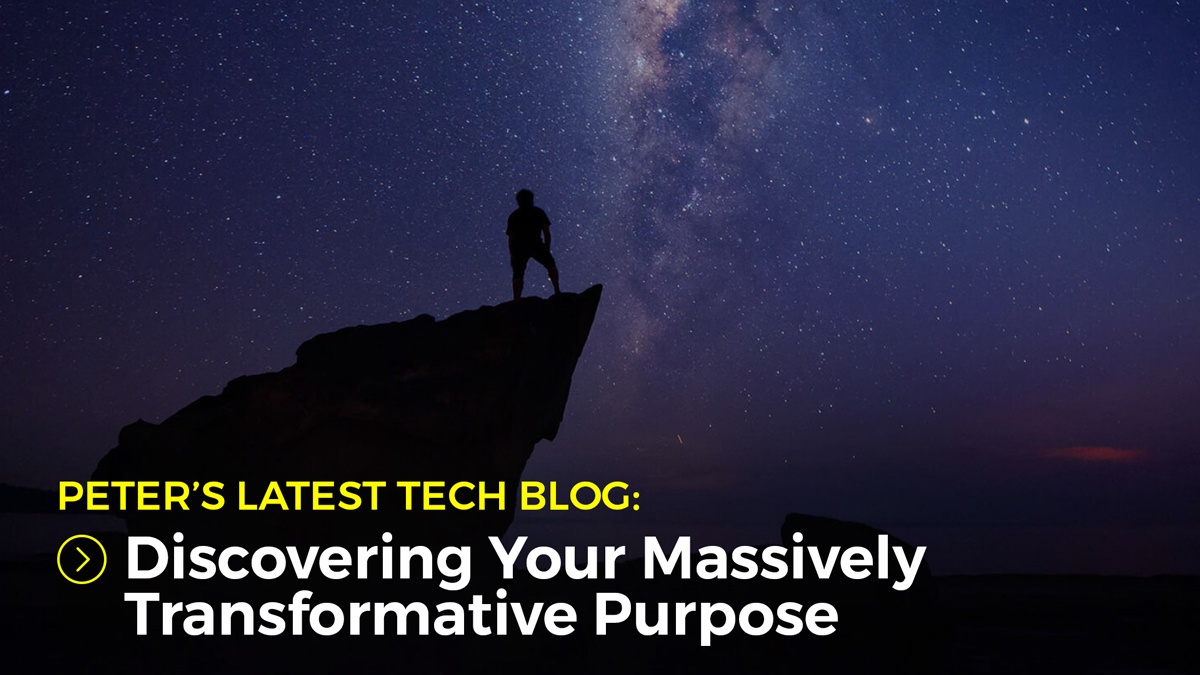 A single individual driven by a purpose can change the world.I often get asked for a single piece of advice to make an entrepreneur succeed.

While there is no surefire route to success, I believe a necessary component of success for every entrepreneur is having a Massively Transformative Purpose (MTP).

A purpose that drives you to wake up in the morning. Something you repeat in your head while you eat, shower, and before you go to sleep.

Every successful person and organization has an MTP.

You may have heard of Google's MTP, "organizing the world's information."

That is no small feat. An MTP must be something that inspires and challenges you.

It must be aimed not just at the mind, but also the heart.

It has to be declared with confidence and sincerity.

It can't be a narrow goal, or even technology specific.

And above all, it has to be uniquely yours.

My personal MTP is to "inspire and guide the transformation of humanity on and off the earth."

This is what drives me.

Everything I do, I try to do with this purpose in mind.

It's what drove me to create my company PHD Ventures, which runs Abundance 360 and Abundance 360 Digital.

The MTP of PHD Ventures is even more specific: to "empower a million entrepreneurs to generate extraordinary wealth while creating a world of abundance."

The benefits of having an MTP are abundant.

It gives you the power of pull.

Through a strong MTP, you can attract and retain the best talent from around the world who are drawn to your vision.

It helps change the organizational focus from bureaucracy and internal politics to focusing your company and the external impact you will have.

And most importantly, it helps you and your leadership team remain focused and driven during periods of rapid growths and intense stress.

Check out this video from my Abundance Digital Program, where I explore the importance and benefits of individuals and corporations having an MTP.
I truly believe a driven individual with a massively transformative purpose can change the world.

What's your MTP?
Interested in Joining Me? (Two options)

1. A360 Executive Mastermind: This is the sort of conversation I explore at my Executive Mastermind group called Abundance 360. The program is highly selective, for 360 abundance and exponentially minded CEOs (running $10M to $10B companies).

If you'd like to be considered, apply here.

Share this with your friends, especially if they are interested in any of the areas outlined above.

2. Abundance Digital: I've also created a Digital/Online community of bold, abundance-minded entrepreneurs called Abundance Digital.

Abundance Digital is my 'onramp' for exponential entrepreneurs – those who want to get involved and play at a higher level. Click Here to Learn More.
Know someone who would benefit from getting Abundance Insider? Send them to this link to sign up.