5 min read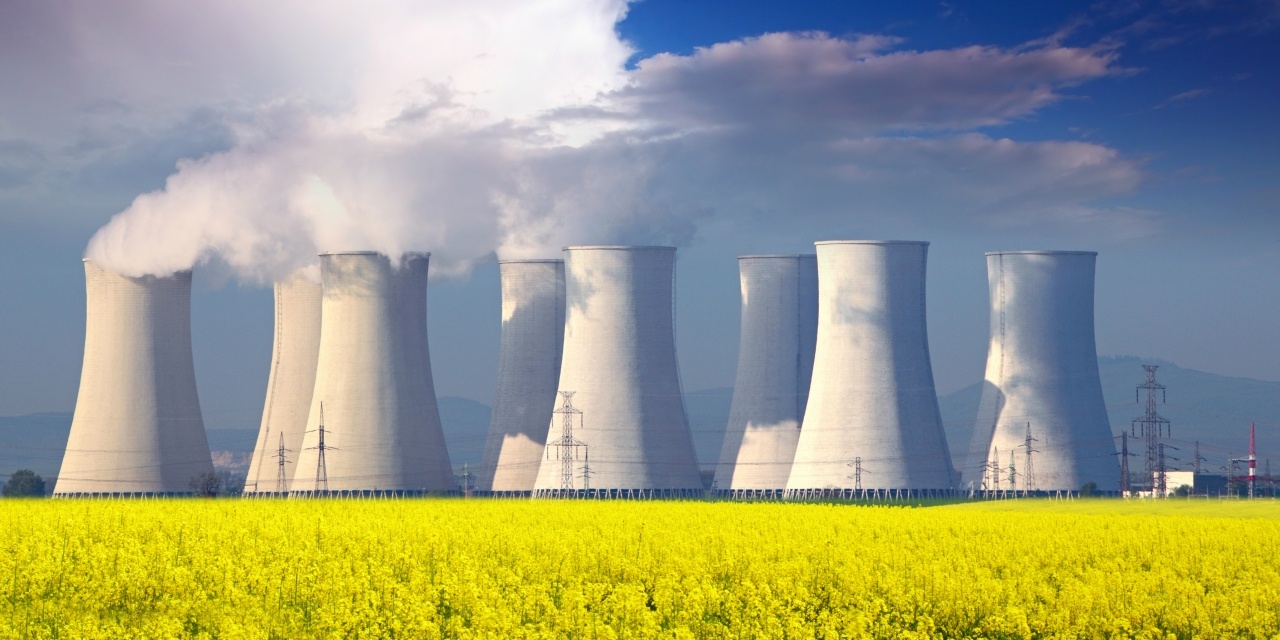 Tech billionaires are investing (a lot) in entrepreneurial nuclear power startups.
Why? These are tough times for nuclear power.
Many plants under construction are facing serious delays, halts, cost overruns and public safety concerns, particularly since the 2011 Fukushima Daiichi nuclear disaster.
Despite these problems, in the last 5 years, some 55 nuclear entrepreneurial startups have cropped up with a total of $1.6 billion in funding (amazing!).
In this blog, we will cover:
The rise of nuclear startups backed by billionaires

The promise of fusion
Let's dive in.
P.S. Send any tips to our team by clicking here, and send your friends and family to this link to subscribe to Abundance Insider.
Billionaires Investing in Nuclear
Today, nuclear power generates 13 percent of the world's electricity, with 30 countries worldwide operating 449 nuclear reactors for electricity generation.
This old-school industry is now undergoing a period of rare entrepreneurial innovation.
As I review the 55 "startups" garnering the majority of the $1.6 billion in funding, the following four companies (IMHO) represent the most impressive attempts at making a nuclear future a reality:
Terra Power:

Terra Power describes itself as "an incubator and developer of technologies that offer energy independence, environmental sustainability, medical advancement and other cutting-edge opportunities." As chairman of the board, Bill Gates has invested a large sum of his wealth to developing the company's Travel Wave Reactor, an energy system that uses depleted uranium and only needs to be refueled every 40 to 60 years.
General Fusion:

This Vancouver-based company has raised $94 million and is backed by Amazon CEO Jeff Bezos. The company uses high-tech hammers to trigger nuclear fusion, a process called "magnetized target fusion." This brief

video

shows off the concept.
Tri Alpha Energy:

Paul Allen, Microsoft's co-founder, has invested heavily in a California company called "Tri Alpha." Tri Alpha is pursuing what it calls "friendly fusion" with a combination of particle accelerators and plasma physics. They even have an operational generator named

Norman

that I'm confident we will see in action in the next decade.
Helion Energy:

Helion is developing the "Fusion Engine," which they say will be 1,000 times smaller and 500 times cheaper than the competition. Peter Thiel, co-founder of PayPal, has invested in the endeavor, alongside NASA, the Department of Energy, and the Department of Defense. The company hopes to have a working reactor by 2019.
With such high-profile investments and exciting cutting-edge technology, the future of nuclear is looking bright.
The Promise of Fusion
Nuclear fusion reactors, if they can be made to work, promise virtually unlimited power for the indefinite future.
In fact, one tablespoon of liquid hydrogen fuel would produce the same energy as 28 tons of coal.­
Isotopes of hydrogen are essentially unlimited on Earth.
Efforts to control the fusion process and harness it to produce power have been underway in the United States and abroad for more than 40 years.
Here are the top three institutions tackling this problem:
Princeton Plasma Physics Lab (PPPL)

: PPPL has been focusing its efforts on plasma-based nuclear fusion. Their future experiments will attempt to maintain a high-performance plasma under conditions of extreme heat and pull the electricity from the fields the plasma emits. They hope that their research will assist in the development of the world's largest magnetically confined fusion energy system currently under construction in France.

Lawrence Livermore National Lab:

Lawrence Livermore has been leading the charge on alternative energ­y sources for years. They were the first lab in the world to produce a reactor that releases more energy than it takes in – solving one of the chief roadblocks to the wider use of fission.

University of Washington:

Researchers at UW are striving to create a plasma nuclear reactor with a new design that will

significantly

reduce the cost of electricity. They believe that their reactor will produce 1 billion watts of power for $2.7 billion -- about $100 million less than the same amount of power produced by a coal plant.
Closing Thoughts
By 2040, the world's population is expected to reach 9 billion.
According to the 2017 EIA International Energy Outlook, net electricity generation will need to increase by approximately 48 percent to meet this projected demand.
While I'm a huge proponent and believer in the scalability and dominance of solar energy, I'm equally excited about the potential for a revolution in nuclear to rid us, once and for all, of all fossil fuels.
With the existential threat of climate change ever looming, now is the time to start considering – and investing in – alternative energy sources, like nuclear.
INTERESTED IN JOINING ME? (TWO OPTIONS)
A360 Executive Mastermind:

This is the sort of conversation I explore at my Executive Mastermind group called Abundance 360. The program is highly selective, for 360 abundance and exponentially minded CEOs (running $10M to $10B companies). If you'd like to be considered,

apply here. Share this with your friends, especially if they are interested in any of the areas outlined above.
A360 Digital Mastermind:

I've also created a Digital/Online community of bold, abundance-minded entrepreneurs called

Abundance 360 Digital

(A360D). A360D is my 'onramp' for exponential entrepreneurs – those who want to get involved and play at a higher level.
Know someone who would benefit from getting Abundance Insider?
P.S. I've just released a podcast with my dear friend Dan Sullivan called Exponential Wisdom. Our conversations focus on the exponential technologies creating abundance, the human-technology collaboration, and entrepreneurship. Head here to listen and subscribe.