4 min read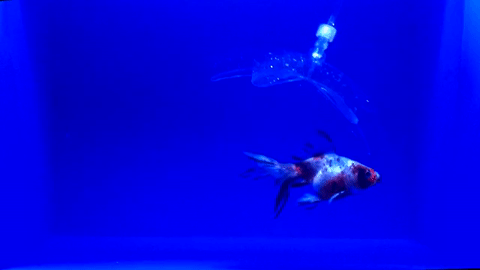 I'm putting out a call for brilliant entrepreneurs who want to enroll in Singularity University's Global Solutions Program (GSP).
The GSP is where you'll learn about exponentially growing technology, dig into humanity's Global Grand Challenges (GGCs) and then start a new company, product or service with the goal of positively impacting 1 billion people within 10 years.
We call this a "Ten-to-the-Ninth (10⁹+)" company .
This blog is about who should apply, how to apply and the over $1.5M in scholarships being provided by Google for entrepreneurs.
SU's GSP program runs from June 17, 2017 until August 19, 2017.
Applications are due: FEBRUARY 21, 2017.
P.S. Send any tips to our team by clicking here, and send your friends and family to this link to subscribe to Abundance Insider.
What is Singularity University?
Eight years ago, Ray Kurzweil and I co-founded Singularity University to search the world for the most brilliant, world-class problem-solvers, to bring them together, and to give them the resources to create companies that impact billions.
The GSP is an intensive 24/7 experience at the SU campus at the NASA Research Center in Mountain View, CA, in the heart of Silicon Valley.
During the nine-week program, 90 entrepreneurs, engineers, scientists, lawyers, doctors and innovators from around the world learn from our expert faculty about Infinite Computing, Artificial Intelligence, Robotics, 3D Printing, Networks/Sensors, Synthetic Biology, Entrepreneurship, and more, and focus on building and developing companies to solve the Global Grand Challenges.
GSP participants form teams to develop unique solutions to GGCs, with the intent to form a company that, as I mentioned above, will positively impact the lives of a billion people in 10 years or less.
Over the course of the summer, participants listen to and interact with top Silicon Valley executive guest speakers, tour facilities like GoogleX, and spend hours getting their hands dirty in our highly advanced maker workshop.
At the end of the summer, the best of these startups will be asked to join SU Labs, where they will receive additional funding and support to take the company to the next level.
Requirements for Admission:
You're an accomplished entrepreneur, technologist, scientist, or change agent with expertise in your chosen field(s).
You have a background in or a passion for addressing climate change or are working to address any of the direct or indirect effects of climate change, such as governance, security, sustainable water supplies, and alternative food or energy sources.
You're already considering how to leverage exponential technologies to create positive impact in the world.
You're committed to the long-term journey of launching an impact-focused startup.
What's the Cost?
I am pleased to announce that thanks to a wonderful partnership with Google, all successful applicants will be fully subsidized by Google to participate in the program.
In other words, if accepted into the program, the GSP is free.
Are You Ready to Change the World?
The Global Solutions Program (GSP) is SU's flagship program for innovators from a wide diversity of backgrounds, geographies, perspectives, and expertise. At GSP, you'll get the mindset, tools, and network to help you create moonshot innovations that will positively transform the future of humanity. If you're looking to create solutions to help billions of people, we can help you do just that.
Key program dates:
February 21, 2017: Submission deadline for direct applications
April 14, 2017: Acceptance notification
June 17, 2017: GSP participants arrive at SU
This program will be unlike any we've ever done—and unlike any you've ever seen.
If you feel like you meet the criteria, apply now.
Applications close February 21nd, 2017.
If you know of a friend or colleague who would be a good fit for this program, please share this blog with them and ask that they fill out an application.
WHAT IS ABUNDANCE INSIDER?
This email is a briefing of the week's most compelling, abundance-enabling tech developments, curated by Marissa Brassfield in preparation for Abundance 360. Read more about A360 below.
WANT MORE CONVERSATIONS LIKE THIS? - JOIN ME
At Abundance 360, Peter's 360-person executive mastermind, we teach the metatrends, implications and unfair advantages for entrepreneurs enabled by breakthroughs like those featured above. We're looking for CEOs and entrepreneurs who want to change the world. The program is highly selective. Apply now for Abundance360 Summit if you'd like to develop an Abundance mindset.
Know someone who would benefit from getting Abundance Insider? Send them to this link to sign up.
P.S. I've just released a podcast with my dear friend Dan Sullivan called Exponential Wisdom. Our conversations focus on the exponential technologies creating abundance, the human-technology collaboration, and entrepreneurship. Head here to listen and subscribe.