4 min read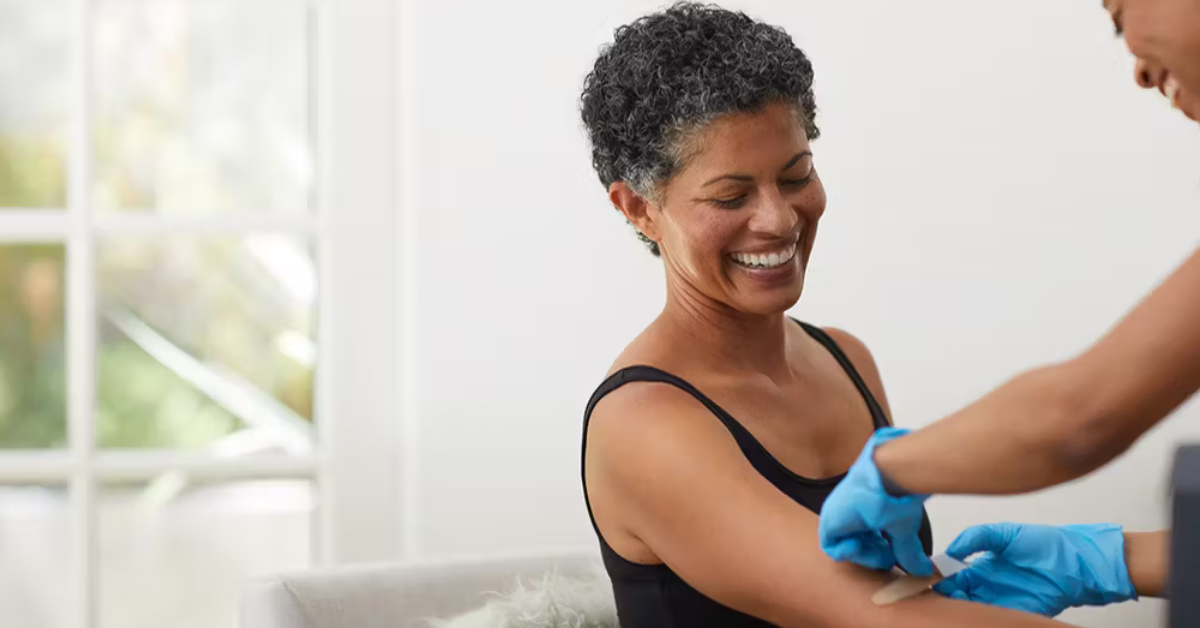 The human body was never designed to live past age 30.
Historically, everything from your hormone levels, immune function, muscle strength and many other aspects of our health and vitality peak in your late 20's and start a slow decline.
The question is, can individuals be empowered to reclaim their health and regain peak performance?
In February 2022, when Tony Robbins and I wrote our book Life Force: How New Breakthroughs in Precision Medicine Can Transform the Quality of Your Life & Those You Love, we also started a company of a similar name called "Lifeforce" to provide a turnkey combination of comprehensive blood work, advanced nutraceuticals, hormone optimization protocols, and functional medicine support aimed at delivering a personalized blueprint for increasing vitality from the convenience of your home.
Just over a year later, I'm happy to report that Lifeforce has improved the quality of life for over 10,000 people.
I thought it would be useful (and fun) to deliver a "report card" on how Lifeforce has done after its first year.
I want to share some of the high-level findings from one year of members using Lifeforce. What I can say is that it's both amazing and rewarding.
Let's dive in…
Going Beyond the Surface with Data
We know that each person is unique, and therefore their health plan should be too.
To personalize health, Lifeforce members get comprehensive blood work done every three months looking at 40+ biomarkers to understand what's specifically driving someone's health status and performance, as evaluated by your personal dashboard and functional medicine support.
I personally use Lifeforce to pay close attention to my hormone levels, cholesterol, and c-reactive protein (CRP) levels, which measure the total inflammation in my body.
Even after a few readings, I had a better understanding of how my daily activities were impacting my overall health.
Beyond myself, let's look at the data and key findings from our first 10,000 members:
For male members aged 50 - 59, 51% have reported significant improvements in energy levels, libido, and sleep quality.
For female Lifeforce members aged 40 - 49, 55% reported better sleep quality and physical performance.
In analyzing the data from Lifeforce members' first blood draws, there were 3 biomarkers that were most commonly out of optimal range:

Vitamin D, which plays a crucial role in bone health, immune function, and overall health;

Testosterone, which is important for both men and women because it helps energy levels, mood, and sexual function; and

DHEA (Dehydroepiandrosterone), a hormone that is a precursor to other hormones such as testosterone and estrogen.
One of the most consistent findings across all age groups was the improvement in testosterone, specifically people getting into the optimal (not average or typical) range for their age group. For example, one statistic that stands out is that 48% of women between 60 - 69 years old got their testosterone into the optimal range in just three months using Lifeforce. (That certainly turns the idea that your hormones only get worse as you age on its head!)
A Blueprint to Optimal Health
Lifeforce's Moonshot is to help over 1 million people take control of their health, aging, and performance.
And this requires focusing on creating better outcomes for members, in the form of more energy, joy, and performance.
A few weeks ago, I had a discussion with Lifeforce Physician Dr. Russell Van Maele about the Longevity Practices we both use daily to optimize our health, and what the future of healthcare will be (you can watch the video here).
During the discussion, Dr. Russ shared some of the most common things he sees in the blood work of his patients. And one of the key lessons in creating a blueprint to optimal health is taking a holistic approach: not just treating symptoms, but addressing root causes.
I'm proud of the positive impact that Lifeforce has had on people's lives.
If you're interested in learning more about Lifeforce and taking control of your health, go here.