We live in incredible times. News travels the globe in an instant. Music, movies, games, communication, and knowledge are ever-available on always-connected devices. From biotechnology to artificial intelligence, powerful technologies that were once only available to huge organizations and governments are becoming more accessible and affordable thanks to digitization.
The potential for entrepreneurs to disrupt industries and corporate behemoths to unexpectedly go extinct has never been greater.
The secret to positively impacting the lives of millions of people is understanding and internalizing the growth cycle of digital technologies. This growth cycle takes place in six key steps, which Peter Diamandis calls the Six Ds of Exponentials: digitization, deception, disruption, demonetization, dematerialization, and democratization.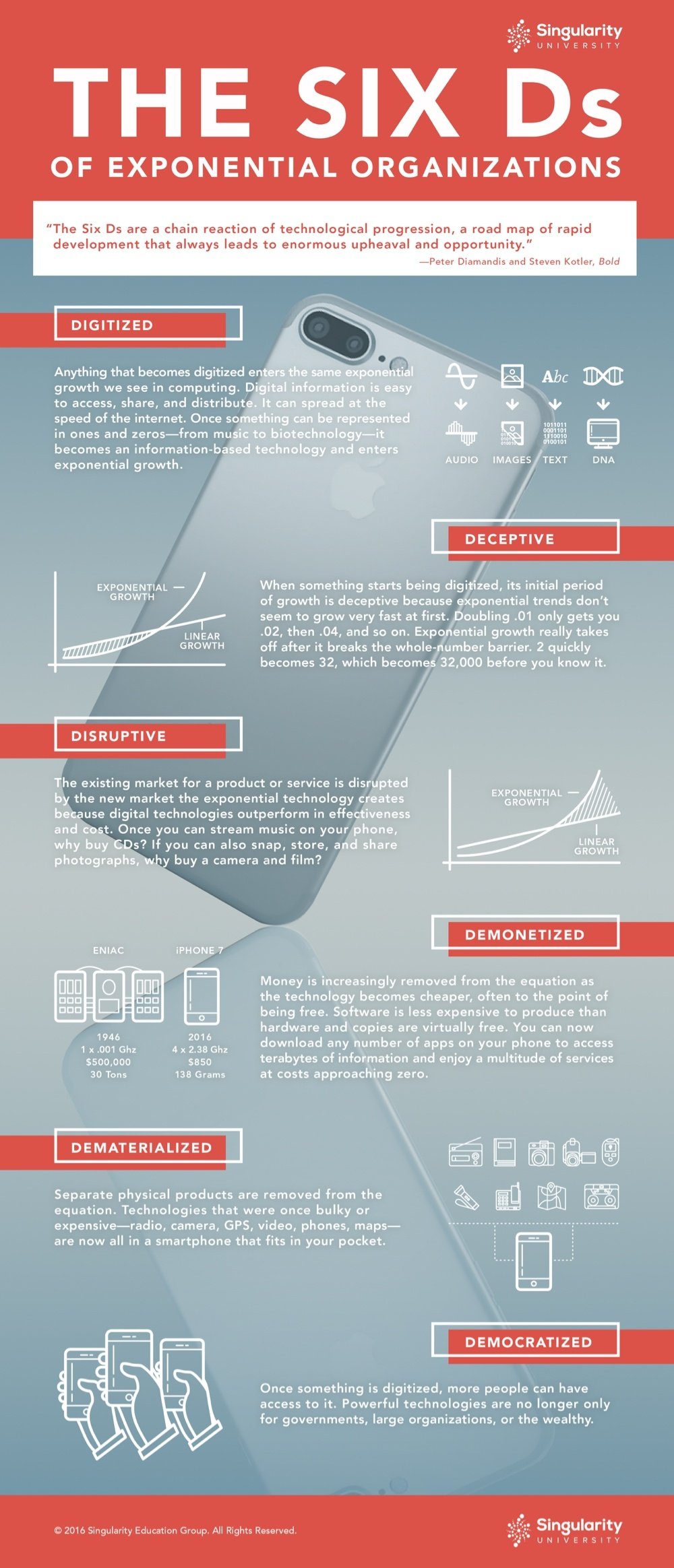 The Six Ds are a road map showing what can happen when an exponential technology is born. Not every phase is easy, but the results give even small teams the power to change the world in a faster and more impactful way than traditional business ever could.
Full Article by Vanessa Bates Ramirez on Singularity Hub over here.
WANT MORE CONVERSATIONS LIKE THIS? - JOIN ME
At Abundance 360, Peter's 360-person executive mastermind, we teach the metatrends, implications and unfair advantages for entrepreneurs enabled by breakthroughs like those featured above. We're looking for CEOs and entrepreneurs who want to change the world. The program is highly selective. Apply now for Abundance360 Summit if you'd like to develop an Abundance mindset.
Know someone who would benefit from getting Abundance Insider? Send them to this link to sign up.
P.S. I've just released a podcast with my dear friend Dan Sullivan called Exponential Wisdom. Our conversations focus on the exponential technologies creating abundance, the human-technology collaboration, and entrepreneurship. Head here to listen and subscribe.