5 min read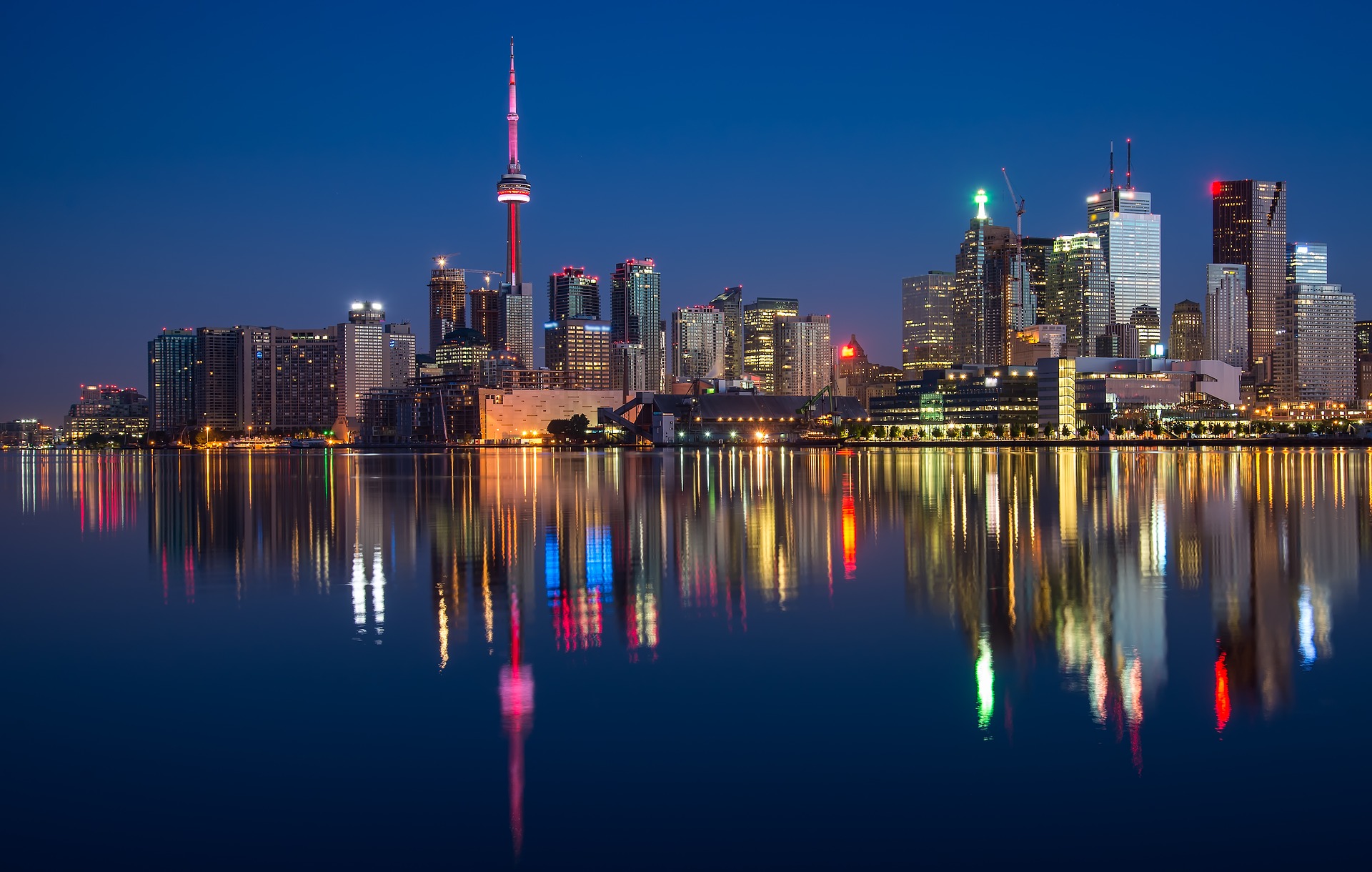 If you could build a city from the ground up using first principles, how would you do it? What would it look like?
By 2050, two-thirds of the population, more than 6 billion people, are expected to live in urbanized areas.
Exponential technologies will radically change the way we build and organize our cities in the future.
In this blog, I will cover:
Mass urbanization trends
Building future cities
Exponential technology implications
Let's dive in.
P.S. Send any tips to our team by clicking here, and send your friends and family to this link to subscribe to Abundance Insider.
Mass Urbanization
Cities currently house over 50 percent of the world's population and generate 80 percent of the world's GDP.
The UN estimates that continuing urbanization and population growth will add 2.5 billion people to the world's urban population by 2050, with nearly 90 percent of the increase concentrated in Asia and Africa.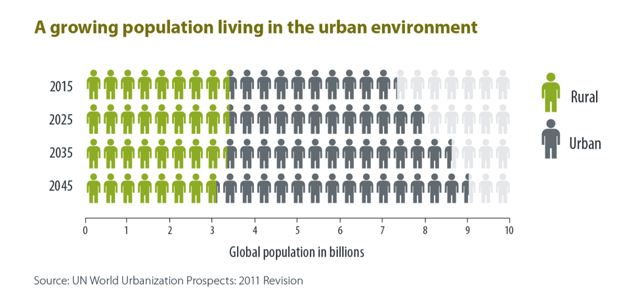 While the city population is growing dramatically, the footprint of the city (the number of square kilometers it covers) will grow at a faster rate, ultimately causing the city densities (people per square kilometer) to decline.
The expected increase in urban land during the first three decades of the 21st century will be greater than the cumulative urban expansion in all of human history.
This poses a unique challenge for sustainability endeavors, as low-density cities tend to produce higher carbon emissions than higher-density cities of a similar population size.
By 2050, the UN projects that demand for water and energy will increase by 55 percent. By 2035, the demand for energy will increase by 33 percent.
As people migrate to cities, existing infrastructure will need to be improved or we will face significant shortages.
Technology has the potential to dramatically reduce the downsides of urbanization.
With big data, ubiquitous sensors, computer intelligence, and transportation technology (autonomous vehicles, flying cars, Hyperloop, etc.) we can imagine central systems that are far more efficient and offer far greater performance than the ones around today.
Building Future Cities
Three recent projects in this area have caught my eye:
Sidewalk Labs
Bill Gates' recent $80 million investment in an Arizona-based smart city
Dubai's efforts to be the city of the future
1. Sidewalk Labs:
Sidewalk Labs is Alphabet's urban development organization that seeks to imagine what cities would look like if they were built "from the Internet up.
In 2012, Sidewalk's subsidiary Intersection began converting old payphones into free, technologically advanced access points complete with video call capability and screaming-fast wifi. Over the next several years, 7,500 "links" will be installed throughout New York City.
In October 2017, Sidewalk announced its plans to build a tech-centered neighborhood southeast of downtown Toronto called Quayside.
Waterfront Toronto, Sidewalk's partner in the project, said that the city will be "a testbed for emerging technologies, materials and processes that will address these challenges and advance solutions that can be replicated in cities worldwide."
2. Bill Gates & Belmont Partners:
Bill Gates recently announced his commitment of $80 million to build a "smart city" just outside of Phoenix, Arizona with the help of Belmont Partners, a real estate investing group.
In a press release, the company described the city as a "forward-thinking community with a communication and infrastructure spine that embraces cutting-edge technology, designed around high-speed digital networks, data centers, new manufacturing technologies and distribution models, autonomous vehicles and autonomous logistics hubs."
Unlike Sidewalk's project in Toronto, this city would literally be built from the ground up – currently, the 24,800-acre site is a patch of empty land in the desert.
Grady Gammage, a spokesperson for the Belmont Partners, argues that this fact gives the company a unique advantage: "Envisioning future infrastructure from scratch is far easier and more cost efficient than retrofitting an existing urban fabric."
Eventually, the city (currently called Belmont) will boast 80,000 homes, 3,800 acres of industrial, office, and retail space, and 470 acres for public schools.
3. Dubai's "Strategic Plan 2021":
Over the next decade, Dubai will look more and more like it came from a sci-fi movie.
The city has laid out 2021 goals that include:
3D printing 25 percent of the city's buildings
Making 25 percent of transportation trips automated and driverless
Installing hundreds of artificial "trees" that use solar power to provide the city with free wifi, screens with mapping information, and ports for charging phones
Integrating passenger drones that can carry individuals into their public transportation system
Becoming one of the top 10 sustainable cities by 2020.
Dubai is setting a prime example for the rest of the world to follow.
When other nations see Dubai's tourism and efficiency exponentially increase, I am confident that other cities will follow suit.
And, as cities begin to intelligently incorporate big data into their infrastructure, they will become more efficient, sustainable and prosperous.
Implications & Big Questions
The implications of exponential tech on cities is vast, and in our lifetimes, we will see exciting developments that blur the lines between science fiction and reality.
If I was starting a city from scratch, here are the questions I would ask and think about. What about you?
Would you begin with a Massively Transformative Purpose (MTP) for the city?
Would you incorporate a city-wide Token/Coin and do an ICO for city services?
Would you make human-driven cars illegal?
Would all-autonomous cars allow the elimination of all parking lots, parking garages and street parking?
Do you need traffic lights?
Would you make the city and all transportation 100 percent renewable electric, with maximum solar penetration?
Would you put a Hyperloop station at the center of the city plan?
Would you require vertical farming to generate 50 percent of the food supply?
Would you offer wireless gigabit services for free within the city footprint?
These are all questions we must ask as we adapt to large and fast-growing city populations.
To me, one thing is crystal clear: the future of cities is an exciting place for innovation and disruption.
INTERESTED IN JOINING ME? (TWO OPTIONS)
A360 Executive Mastermind:

This is the sort of conversation I explore at my Executive Mastermind group called Abundance 360. The program is highly selective, for 360 abundance and exponentially minded CEOs (running $10M to $10B companies). If you'd like to be considered,

apply here. Share this with your friends, especially if they are interested in any of the areas outlined above.
A360 Digital Mastermind:

I've also created a Digital/Online community of bold, abundance-minded entrepreneurs called

Abundance 360 Digital

(A360D). A360D is my 'onramp' for exponential entrepreneurs – those who want to get involved and play at a higher level.
P.S. I've just released a podcast with my dear friend Dan Sullivan called Exponential Wisdom. Our conversations focus on the exponential technologies creating abundance, the human-technology collaboration, and entrepreneurship. Head here to listen and subscribe.