12 min read

In this week's Abundance Insider: SpaceX Starhopper's successful test hop, emotion-reading AIs, and SoftBank's second Vision Fund.
P.S. Send any tips to our team by clicking here, and send your friends and family to this link to subscribe to Abundance Insider.
P.P.S. Want to learn more about exponential technologies and home in on your MTP/ Moonshot? Abundance Digital, a Singularity University Program, includes 100+ hours of coursework and video archives for entrepreneurs like you. Keep up to date on exponential news and get feedback on your boldest ideas from an experienced, supportive community. Click here to learn more and sign up.
P.P.P.S. This week, in partnership with Sergey Young, my team at XPRIZE released a powerful Impact Roadmap outlining The Future of Longevity. I highly recommend taking a look. Click here to dive in.
SoftBank's Second Vision Fund Is Set To Invest Over $108 Billion In AI Startups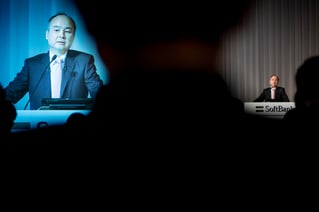 What it is: SoftBank Group has just announced the launch of its $108 billion (to date) Vision Fund 2, dedicated to AI-based technology. Attracting a notable list of investors, the fund has achieved participation from limited partners Apple, Foxconn and Microsoft, among others. SoftBank itself will invest $38 billion in the fund (or approximately 35 percent of current funds). While already surpassed by its successor, SoftBank's first Vision Fund offers a strong precedent, having yielded a 62 percent internal rate of return (IRR).
Why it's important:

Beyond an oncoming surge in capital flows to AI ventures and R&D, the Vision Fund 2 could solidify SoftBank's position as the most influential international investor. The new fund is also slated to alter dynamics between startups, investors and corporate players like Microsoft, while decreasing SoftBank's reliance on Saudi Arabian funds. Having invested in 24 out of 377 global unicorns, SoftBank now aims to retain its historically strong betting game and help birth a new generation of AI-driven disruptors. | Share on Facebook.
SpaceX Starship Prototype Takes 1st Free-Flying Test Hop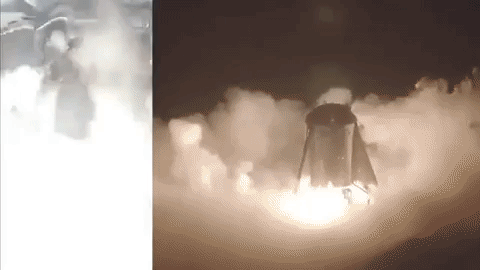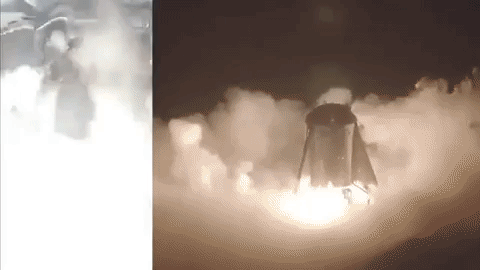 What it is: Dubbed Starhopper, SpaceX's Starship prototype successfully completed its first untethered test flight last Thursday in Boca Chica, Texas. Resembling a large water tower with three legs wrapped in stainless steel, Starhopper ignited its single Raptor engine, conducting a straight hop to 65 feet (20 meters), then lowering itself back down in a controlled manner.
Why it's important: Starhopper is a significant test bed for novel technologies underpinning SpaceX's Starship and Super Heavy, which together constitute the company's heavy-lift, fully reusable, high-capacity launch system and spacecraft. Designed to carry up to 100 people at a time, Starship could one day conduct multi-purpose trips to the Moon, Mars, and beyond, according to Musk. At the micro level, Starhopper thereby demonstrates the crucial role of rapid prototyping and iterative design in expediting (literal) moonshots. Yet at the macro level, SpaceX's successful test — not to mention its rapid manufacturing of two full-scale 'Mark 1' Starships — are a testament to the booming revival of private space exploration. | Share on Facebook.
In A 1st, Doctors In U.S. Use CRISPR Tool To Treat Patient With Genetic Disorder
What it is: Vertex Pharmaceuticals and CRISPR Therapeutics are now conducting the first-ever publicly recorded human study using CRISPR to treat a genetic disease. Striving to develop an effective therapy for patients with sickle cell disease, doctors first extract cells from patients' bone marrow. These cells are then genetically modified with CRISPR to produce fetal hemoglobin, intended to counteract the defective proteins that result in sickle-shaped blood cells and thereby hinder oxygen transport. Patients next undergo the same chemotherapy administered as part of a standard bone marrow transplant. Yet once this process wipes out defect-carrying cells, patients receive billions of their own CRISPR-edited cells (as opposed to those contributed by a donor).
Why it's important: This study marks significant progress on two fronts: not only is it an initial, formalized step in validating CRISPR's use in human therapeutics, but it could pose tremendous implications for long-term treatment of sickle cell disease. As explained by Dr. Haydar Frangoul, "The hope is that [CRISPR] will provide a treatment option for all patients, including those who can't find a matched donor." By leveraging a patient's own cells, this and similar CRISPR treatments could expand the field of personalized medicine and render quantifiable extensions of the human healthspan. | Share on Facebook.
Tesla's Megapack Battery Is Big Enough To Help Grids Handle Peak Demand
What it is: Tesla's new Megapack battery can store up to 3 megawatt hours (MWh) of energy at a time, while using only 60 percent of the space and one tenth of the components required by comparable energy storage units. If strung together, however, a sufficient number of Megapacks could theoretically provide over 1 GWh of energy storage. According to Tesla, this would be "enough to power every home in San Francisco for six hours." Already, Tesla reports it will deliver fully-assembled Megapacks to utility firms like Pacific Gas and Electric (PG&E), which initially plans to deploy the batteries in Monterrey Bay, California.
Why it's important: Today, "peaker" power plants are often responsible for providing energy when peak demand exceeds local electrical grid capacity. Yet Tesla's highly efficient Megapacks could soon offer a more stable alternative. Particularly as Tesla's new battery can be assembled ten times more quickly than alternative solutions, Megapacks are well-positioned for deployment at scale vis-a-vis established utility companies. Even though Tesla's solar panel installation rate reached an all-time low in Q2 2019, the company's focus on energy storage ventures continues to surge: both Powerwall home batteries and industrial Powerpacks reached record high deployment rates this year. As Megapacks begin populating the market, our societal shift toward renewable energy sources may soon pick up speed. | Share on Facebook.
AI Is Getting More In Touch With Your Emotions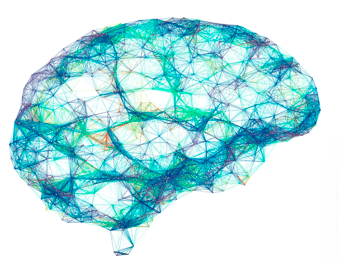 What it is: EmoNet, a deep neural network model developed by researchers at Duke University and the University of Colorado, can now classify images into distinct emotional categories. Using parameters like color, spatial power spectra (think: one's facial 'layout'), and the presence of objects or stimuli, the artificial intelligence technology can then classify an image featuring almost any facial expression into one of eleven distinct emotional categories. Developed using a database of 2,185 videos spanning 27 emotion categories, EmoNet is even capable of distinguishing expressions indicative of "craving" and "horror."
Why it's important: While AI may not (yet) be capable of appropriating human emotions, innovations like EmoNet indicate the technology's increasing ability to discern and act upon human expression data. Perhaps most notably, emotion-reading AIs could play a tremendous role in clinical trial data analysis, scientific survey design, and even mental health diagnoses. Researchers who previously relied on self-reports of emotional state now have an objective and qualitatively accurate tool at their disposal. As elaborated by lead researcher Phillip Kragel, "Moving away from subjective labels such as 'anxiety' and 'depression' towards brain processes could lead to new targets for therapeutics, treatments, and interventions." | Share on Facebook.
Scientists Cook Up New Recipes For Taking Salt Out Of Seawater
What it is: Researchers from the Department of Energy's Lawrence Berkeley National Laboratory (Berkeley Lab) have developed a new form of "thermally responsive" ionic liquids capable of desalinating salt water. Yet instead of using electricity, these ionic liquids use thermal energy, rendering a far more cost-effective solution than traditional desalination techniques. Partnering with the Berkeley Lab's Molecular Foundry, the team discovered that the proximity of an ionic liquid's organic components to its positively charged ions has a direct impact on the number of water molecules it can extract from seawater. Once tweaked accordingly, the team's ionic liquid samples were able to separate freshwater from salt with far greater efficiency.
Why it's important: Today, over 2 billion people rely on drinking water sources contaminated with human waste, and projections indicate that nearly half the world's population will live in water-stressed areas by 2025. 72 percent of the Earth's surface is covered in water, yet contemporary desalination systems remain highly energy-intensive. Now, however, innovations such as the Berkeley Lab's modified ionic liquids could give rise to low-cost, scalable desalination — converting one of our most abundant commodities (seawater) into one of our most vital resources. | Share on Facebook.
What is Abundance Insider?
This email is a briefing of the week's most compelling, abundance-enabling tech developments, curated by my team of entrepreneurs and technology scouts, including contributions from standout technology experts and innovators.
Want more conversations like this?
At Abundance 360, a Singularity University program, we teach the meta trends, implications and unfair advantages for entrepreneurs enabled by breakthroughs like those featured above. We're looking for CEOs and entrepreneurs who want to change the world. The program is highly selective. If you'd like to be considered, apply here.
Abundance Digital, a Singularity University program, is an online educational portal and community of abundance-minded entrepreneurs. You'll find weekly video updates from Peter, a curated news feed of exponential news, and a place to share your bold ideas. Click here to learn more and sign up.
Know someone who would benefit from getting Abundance Insider? Send them to this link to sign up.