6 min read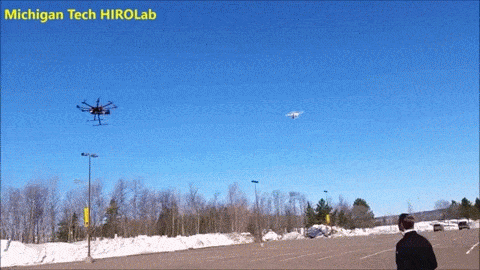 In this week's Abundance Insider: Artery-clearing nanobots, robotic drone retrievers and shape-shifting plastics.
Cheers,
Peter, Marissa, Cody, Maxx, Kelley and Greg
P.S. Send any tips to data@diamandis.com, and send your friends and family to this link to subscribe to Abundance Insider.
'Robotic Falcon' Can Capture, Retrieve Renegade Drones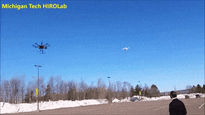 What it is: A Michigan Tech team has developed a drone "catcher" that can chase down and capture rogue drones in midair. When it spots a renegade autonomous vehicle -- for example, in air traffic, at sporting events, at military installations, or at important locations like the White House -- it pursues it and then launches a net from up to 40 feet away. The system can operate autonomously, semi-autonomously (some human intervention), and via a ground-based human pilot.
Why it's important: We've already begun to see news coverage of intrusive drones that are up to more harm than good. A defense system like this is the next natural step to thwart them.
Spotted by Marissa Brassfield
Researchers Unveil Experimental Shape-Shifting Material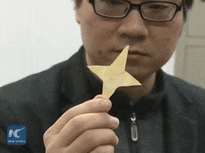 What it is: Imagine a plastic polymer that can fold and refold itself on cue like origami. That's exactly what researchers at China's Zhejiang University recently unveiled. As the Wall Street Journal reports, "The material is designed so that, when desired, it can alter into a new form without erasing features from its previous shape, making it suitable for intricate parts difficult to machine or mold by conventional means."
Why it's important: Another example of "programmable matter" made possible by advancements in materials science. This plastic polymer could be adapted for use as ink in a 3D printer, facilitating complicated, permanent shapes for use in medical, aerospace and defense applications.
Spotted by Adam Zuercher
3D Printing With Meteorites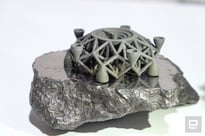 What it is: Planetary Resources Inc. recently debuted a 3D-printed part made from a meteorite. The team processed material from a prehistoric meteorite and then used the 3D Systems ProX DMP 320 direct metal printer to create a small model of a part from the Arkyd spacecraft.
Why it's important: When we can 3D print parts using materials that appear in abundance in space, we unlock incredible capabilities. As Planetary Resources CEO Chris Lewicki told Engadget, "This is a part where, if you made it in space, it would never have to ride on a rocket. It would never experience gravity or any of the high stress and strains that you have to deal with."
Spotted by Maxx Bricklin
This Tiny Robot Team Could Help Stop the No. 1 Killer in America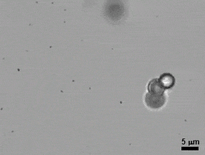 What it is: What if you could install nanobots into your blood system to automatically and autonomously clear your arteries, thereby preventing heart disease? An international team of researchers from the U.S., South Korea and Switzerland are collaborating on this very task, and this year, they'll begin trials on mice. The nanorobot molecules will be able to deliver drugs to soften clogged arteries, then drill in to break up blockages. An MRI machine serves as the command and control center, as well as the power source for the robots. If all goes well, human trials will commence by 2019.
Why it's important: As powerful computing capabilities continue to dematerialize and demonetize, it won't be long until we have an army of robot surgeons inside our bodies, detecting cancer, breaking up clogged arteries and monitoring our health in real time.
Spotted by Aman Merchant
BBC Uses Artificial Intelligence to Track Down New Audiences for 'Sherlock'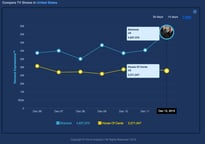 What it is: BBC Worldwide is working with New Zealand-based company Parrot Analytics to evaluate the global demand for new TV shows using data science and artificial intelligence. The team took petabytes of data from 249 countries -- from photo sharing sites, social media platforms, file sharing sites, fan and critic blogs, and online video sites -- and synthesized it using pattern identification, contextual techniques and sentiment analysis. The resulting "demand rating" indicates how interested the TV-watching public is in a particular series (in this case, "Sherlock").
Why it's important: BBC operates as a broadcaster, studio or distributor in over 200 markets. The ability to predict viewer interest in upcoming shows enables them to focus global distribution efforts and inform programming decisions (for example, the time or day a show airs) with data-backed certainty -- a true unfair advantage.
Spotted by Cody Rapp
Synthetic Antibody Detects Tiny Proteins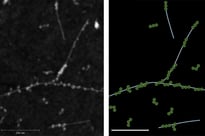 What it is: Chemical engineers at MIT have created the Corona Phase Molecular Recognition sensor, a carbon nanotube-based sensor that can detect proteins. It can detect fibrinogen, which is critical to blood coagulation, measure insulin levels and even detect proteins associated with cancer or dying heart cells.
Why it's important: Tiny protein sensors like this one enable intelligent devices that autonomously deliver drugs when they spot a sign of illness -- long before the patient even notices something's awry.
Spotted by Ian Pitchford
Bill Gates, Illumina to Fund $100M Blood Test for Cancer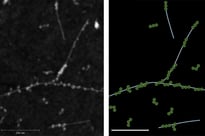 What it is: Grail is a brand-new spinout company from gene-sequencing giant Illumina that's working on a cancer-detecting blood test, timed to hit the market by 2019 at a price of under $1,000. The initiative has backing from Bill Gates, Bezos Expeditions (Jeff Bezos' venture fund), Arch Venture Partners and more.
Why it's important: When we can detect cancer early enough to treat it effectively, healthcare professionals bypass the need to highly invasive, expensive and risky tissue-based biopsies. Illumina CEO Jay Flatley told Fast Company that it's only recently become affordable enough to develop a screening test of this kind -- demonetization in action.
Spotted by Marissa Brassfield
Elon Musk: You'll Be Able to Summon Your Tesla From Anywhere in 2018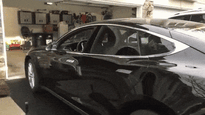 What it is: Tesla Model S and Model X owners recently got a software update introducing Summon, a feature that enables the cars to park themselves. With this release, CEO Elon Musk made a bold prediction: in 2018, this feature will work anywhere a Tesla can drive.
Why it's important: A glimpse into the (very near) future of car ownership, courtesy of Tesla: Your car will "...eventually be able to drive anywhere across the country to meet you, charging itself along the way. It will sync with your calendar to know exactly when to arrive."
Spotted by Marissa Brassfield
What is Abundance Insider?
This is a briefing of the week's most compelling, abundance-enabling tech developments, curated by Marissa Brassfield in preparation for Abundance 360.
Want more conversations like this?
At Abundance 360, Peter's 250-person executive mastermind, we teach the metatrends, implications and unfair advantages for entrepreneurs enabled by breakthroughs like those featured above. The program is highly selective and we're almost full, but we're still looking for a few final CEOs and entrepreneurs who want to change the world. Apply now for Abundance360 Summit if you'd like to develop an Abundance Mindset.
Know someone who would benefit from getting Abundance Insider? Send them to this link to sign up.