9 min read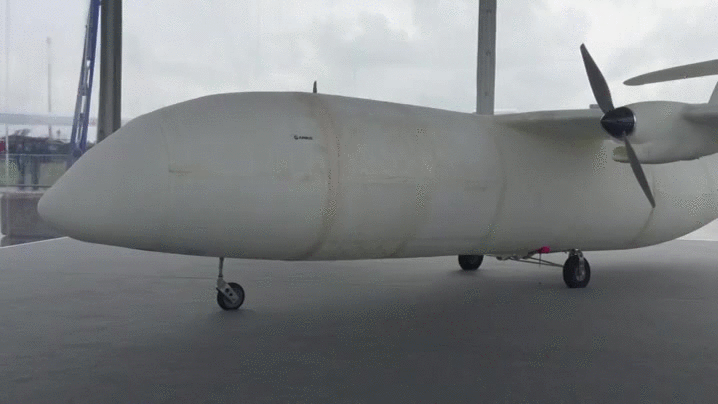 In this week's Abundance Insider: Virtual power plants, 3D printed pizza and major investments in flying cars.
Cheers,
Peter, Marissa, Cody, Maxx, Kelley, Greg, Andrew and Alex.
P.S. Send any tips to data@diamandis.com, and send your friends and family to this link to subscribe to Abundance Insider.
Airbus Presents 3D-Printed Mini Aircraft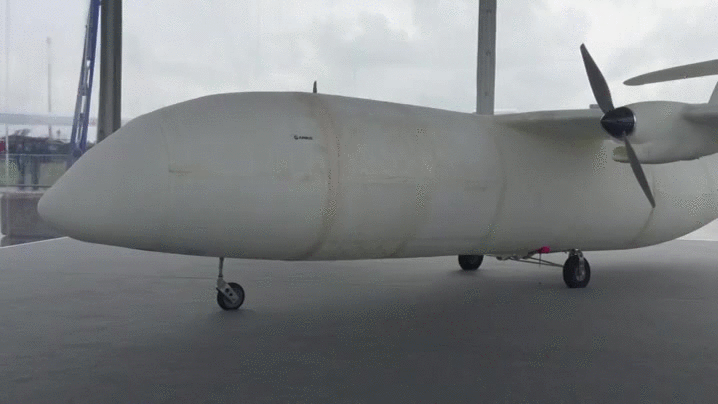 What it is: At the International Aerospace Exhibition in Schoenefeld, Germany, Airbus debuted Thor, the world's first 3D printed aircraft. At a length of 13 feet and a weight of 46 pounds, the windowless drone is a promising demonstration of what's possible. This article also details the other ways aircraft manufacturers are using 3D printing to produce parts and key systems faster, cheaper and easier than ever before.
Why it's important: Alain Charmeau, who heads up Airbus Safran Launchers, says that Airbus is currently testing a 3D printed injection assembly for an engine that, if successful, would reduce a 270-piece assembly process to just three parts. As this technology continues to demonetize and democratize, we'll all have the capability to 3D print our own large-scale items (think vehicles, home additions and personal planes). If you could 3D print your own transportation at home, would you? | Click here to discuss.
Spotted by Aashay Mody
Startup Works on 3D Printed Pizza for NASA Astronauts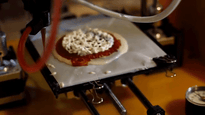 What it is: Astronauts in the near future might soon be able to print their own pizza pies if Austin-based startup BeeHex has its way. The company was just commissioned by NASA to create a printer that can print palatable foods from scratch, including a 3D printed pizza that takes just five minutes to create. The BeeHex printer uses edible ink to lay down dough, sauce and cheese -- all tailored to the recipient's exact taste.
Why it's important: NASA is evaluating this 3D printer as a solution for manned Mars trips, but there's a near-term opportunity in food service here on Earth. The BeeHex team reports that we could see 3D printed pizzas and other fare hitting local Six Flags amusement parks, mall food courts, and concert halls as early as 2017. Would you ever eat 3D-printed pizza? | Tell us here.
Spotted by Marissa Brassfield
Artificial Intelligence Produces Realistic Sounds That Fool Humans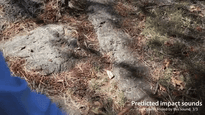 What it is: Researchers at MIT's Computer Science and Artificial Intelligence Laboratory (CSAIL) created an algorithm that can accurately predict sounds. When the team's deep learning algorithm is fed a silent video clip of an object being hit, it can produce a sound for the hit that is realistic enough to fool humans. To enable the algorithm to find patterns, the team recorded thousands of videos comprising about 46,000 sounds of various objects being hit, scraped and prodded with a drumstick.
Why it's important: Using AI algorithms like these, robots will be able to more accurately make predictions of their surroundings and better navigate the world. Similar AI algorithms could instantly produce sound effects for movies and TV. The team has also demonetized their library of 46,000 sounds of objects being hit, offering them free for other researchers under a dataset called "Greatest Hits." What other use cases do you envision for this audio-predicting algorithm? | Click here to weigh in.
Spotted by Marissa Brassfield
Can You Really Spot Cancer Through a Search Engine?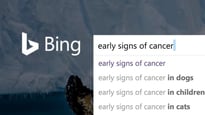 What it is: Researchers at the recently created Health & Wellness division at Microsoft found that search queries on Bing could predict future searches that are highly suggestive of a diagnosis of pancreatic cancer. The Microsoft team mined search queries of 6.4 million Bing users for searches of symptoms and found that they could predict diagnoses many weeks in advance. By identifying searches that could suggest other risk factors like alcoholism and obesity, the team successfully predicted a pancreatic cancer diagnosis up to 5 months in advance.
Why it's important: While search queries can be a messy data set, they could one day be used as early warning systems of the potential onset of various illnesses. Early diagnosis in cancer treatment can save someone's life or, at the very least, increase a patient's chances of living longer. If given the option, would you grant access to your search history -- knowing this might enable you to proactively identify a deadly disease before symptoms arise? | Tell us on Facebook.
Spotted by Marissa Brassfield
In Latest CRISPR Discovery, Scientists Find New Way to Edit RNA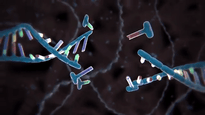 What it is: Researchers from the Broad Institute and the National Center for Biotechnology Information have announced their discovery of C2c2, a CRISPR-based system that targets and edits RNA without touching DNA. As Newsweek reports, "...because C2c2 is a naturally occurring enzyme with 'exclusive RNA capability,' it might be more more efficient, and thus more useful for editing RNA than Cas9, which is a DNA-specific system."
Why it's important: The researchers believe C2c2 offers a new method to kill cancer cells by inducing toxicity into specific, targeted cells. "In many types of cancer, the cancer cells will express a particular set of unique RNA molecules, such that are not found in normal cells," explains Eugene V. Koonin to Newsweek. "Potentially you can kill cells that express a particular RNA molecule and not any other cells, by inducing that toxicity." In what year do you think we'll eradicate cancer for good, in part due to gene-editing systems like CRISPR? | Share your prediction on Facebook.
Spotted by Ian Pitchford
Highly Detailed City Simulation is the New Autonomous Taxi Dispatch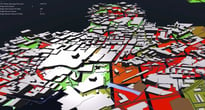 What it is: British startup Immense Simulations has created a technology called Improbable that uses thousands of public servers and licensed, real-world data to generate detailed virtual worlds with lifelike activity. For example, Improbable has created a 1:1 digital replica of Manchester, England, complete with simulated activity for its 100,000 residents. Improbable was originally created for the video game industry, but its founders now see an even more important application: helping develop the infrastructure for next-gen autonomous vehicles.
Why it's important: Thanks to a U.K. government grant of £20 million ($29 million), Immense Simulations will continue creating models of other major global cities. Automakers will be able to use these models to help train their autonomous vehicles' algorithms and, on a fleet-wide scale, anticipate the demand for their vehicles throughout a typical week. Where else might technology help us determine how to repurpose existing infrastructure (e.g. buildings, roads, parking lots)? | Tell us here.
Spotted by Marissa Brassfield
Will Data Science Make Your Business Instincts Irrelevant?
What it is: Considering the advancements we're seeing in data mining, machine learning and predictive modeling, will human intuition become obsolete? This article by Shadoka founder Faisal Hoque outlines how organizational decision making might change thanks to exponentially growing technologies like computing and artificial intelligence.
Why it's important: We know that data can help prevent biased decision making, but a PwC study reveals that most executives still rely on their gut instincts and advice from colleagues to make important decisions. As real-time data becomes even more accessible, it'll be increasingly important for entrepreneurs and leaders to make data-driven decisions -- if they don't, their competition will. When making important decisions, do you rely mostly on data or your own intuition -- and why? | Click here to discuss.
Spotted by Marissa Brassfield
Virtual Power Plants Get Around Solar Power's Intermittency Problem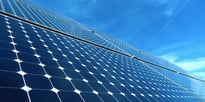 What it is: New York utility Consolidated Edison will be connecting rooftop solar installations across 300 homes into a single, software connected "virtual power plant." ConEd is working with solar power developer SunPower and energy storage company Sunverge on this pilot program, which will link a total of 1.8 megawatts of solar capacity to the grid and use batteries for storage.
Why it's important: By unifying resources on the grid, ConEd will achieve greater power flexibility and reliability. It's one of the largest efforts of its kind in the U.S. and a new step towards fossil fuel independence that will only become more economical as prices for batteries and other energy storage technologies continue to plummet. Do you think a virtual power plant like this one from ConEd can help major cities eliminate their reliance on fossil fuels? | Discuss on Facebook.
Spotted by Marissa Brassfield
Larry Page Backs Two Flying Car Companies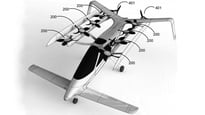 What it is: Larry Page has personally invested in two flying car companies: Zee.Aero and Kitty Hawk. Launched in 2010, Zee.Aero has received over $100 million from Page thus far. About a dozen companies around the world are working on prototypes, from startups like Zee.Aero and Kitty Hawk to large companies such as Airbus. "Like Jeff Bezos and Elon Musk, Page is using his personal fortune to build the future of his childhood dreams," reports Bloomberg. Fun Fact: Zee.Aero also has a manufacturing facility on NASA's Ames Research Center campus, where Singularity University is located.
Why it's important: Due to technology advances in autonomous navigation systems, batteries and materials -- largely developed by Tesla and other global automakers -- the next five to 10 years will be very interesting for flying cars. Despite the technology and regulatory hurdles we must still solve, it's quite possible we'll eventually see an "Uber for flights" and simply call for a plane when we need one. Do you think flying cars will become available for consumer use by 2030? | Tell us here.
Spotted by Peter Diamandis
What is Abundance Insider?
This email is a briefing of the week's most compelling, abundance-enabling tech developments, curated by Marissa Brassfield in preparation for Abundance 360. Read more about A360 below.
Want more conversations like this?
At Abundance 360, Peter's 250-person executive mastermind, we teach the metatrends, implications and unfair advantages for entrepreneurs enabled by breakthroughs like those featured above. The program is highly selective and we're almost full, but we're still looking for a few final CEOs and entrepreneurs who want to change the world. Apply now for Abundance360 Summit if you'd like to develop an Abundance Mindset.
Know someone who would benefit from getting Abundance Insider? Sign up here.