8 min read

In this week's Abundance Insider: Straddling buses, music created by artificial intelligence, and fuel-producing bacteria.
Cheers,
Peter, Marissa, Cody, Maxx, Kelley and Greg
P.S. Send any tips to data@diamandis.com, and send your friends and family to this link to subscribe to Abundance Insider.
Straddling Bus Can Drive Itself Over Cars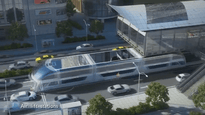 What it is: Transit Explore Bus is a Beijing-based transportation company with a novel public transit concept: a giant electric bus that straddles roadways, enabling passenger cars to travel underneath it. The concept is 26 feet wide and 200 feet long, and can carry up to 1,400 passengers at a time -- which means it could replace as many as 40 traditional buses.
Why it's important: This concept leverages existing infrastructure to solve two major problems in Beijing -- pollution and traffic -- in a completely different fashion than other mass transit concepts like Hyperloop. What's more, the designers report that this straddling bus would be cheaper than a subway to implement and would require far less maintenance and construction. Would you ride on this freeway-straddling bus? Tell us here.
Spotted by Cody Rapp
Harvard Scientist Engineers Bacterium That Inhales CO2, Produces Energy
What it is: Harvard Professor of Energy Daniel G. Nocera has genetically engineered a bacteria called Raistonia eutropha to consume carbon dioxide and hydrogen, convert them into adenosine triphosphate (ATP), convert the ATP into alcohol, and excrete alcohol fuel. "I can just let the bugs grow exponentially," he told Forbes. "They're eating hydrogen, that's their only food source, and then they breathe in CO2, and they keep multiplying. They procreate, and that goes into an exponential growth curve."
Why it's important: Nocera's plan is to develop his technology in areas without electric grids -- like parts of India, where 300 million people don't have access to electricity. Because this strategy removes any chances of competing against established industry players, it enables major renewable energy breakthroughs right where people need them the most. Will this bacteria help reduce our reliance on fossil fuels? Click here to respond.
Spotted by Gabriel Delgado Ayau
Artificial 'Hive Mind' Does Live Reddit 'Ask Me Anything'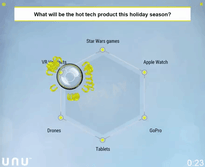 What it is: UNU, the artificial hive mind that has correctly predicted Oscar winners and the Superfecta at the Kentucky Derby, participated in an "Ask Me Anything" session on Reddit this week. The swarm intelligence system offered predictions on the U.S. presidential election, campaign finance reform, marijuana legalization, and voter turnout.
Why it's important: It won't be long until it will feel completely natural for us to consult an artificial hive mind when making important decisions, because the process will yield more conclusive, authoritative and unbiased responses than if we were to bridge the same topic with our best friends, close colleagues or mentors. When do you think artificial hive minds like UNU will become commonplace? Tell us on Facebook.
Spotted by Cody Rapp
Tesla Tests Self-Driving Functions With Secret Updates to Its Customers' Cars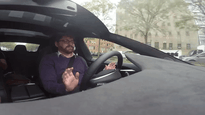 What it is: Over the last 18 months, Tesla's amassed 780 million miles of Model X and S autonomous driving data, and every 10 hours, it gets another million miles' worth. That's largely due to Tesla's over-the-air updates: engineers can pull high-res data from vehicles and remotely install inert autonomous software so that, as MIT Technology Review writes, "[the software] can react to real road and traffic conditions, without controlling the vehicle."
Why it's important: Because of this capability to digitally perform software updates to customers' cars -- and test new self-driving features without affecting how the vehicle operates -- Tesla now gathers more Autopilot data in a single day than Google's autonomous driving program has gathered since 2009. Every day, Tesla's fleet of data-gathering vehicles grows, and drivers are already experiencing the benefits of this test data. Weigh in: What do you think of Tesla's approach to feature testing?
Spotted by Marissa Brassfield
Microsoft's Latest HoloLens Trailer Looks Ripped From a Sci-Fi Blockbuster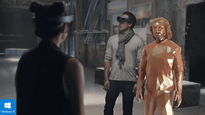 What it is: At Computex 2016 this week, Microsoft showed off its latest HoloLens trailer and opened up the API of two of its key platforms -- Windows Holographic and Windows Hello -- to external developers. If you're interested in how augmented reality and virtual reality might affect how we work, don't miss the video trailer featured in this article.
Why it's important: By opening up its API to let developers code their own programs -- and by enabling cross-platform compatibility so that HoloLens programs will work equally well on Vive and other rival devices -- Microsoft is making a platform play in the mixed reality space. We're watching this development closely. How would you use an augmented reality integration like this in your life or work?
Spotted by Marissa Brassfield
Google's Art Machine Just Wrote Its First Song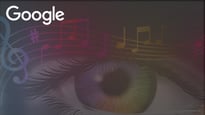 What it is: Can machines create art? According to Google, yes -- its Magenta program, announced last week at Moogfest, has already composed a 90-second piano melody. The composition was created with a trained neural network built on top of the open-source TensorFlow system.
Why it's important: Google wants to build an artists' community around machine-generated art, and Magenta is the first step to building generative systems that musicians and artists can use as part of their natural creation process. When do you think we'll see the first multi-day festival that only features music made by artificial intelligence? Enter your prediction here.
Spotted by Marissa Brassfield
Detroit's Grand Plan to Lead the Self-Driving Revolution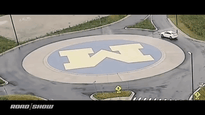 What it is: Michigan's lawmakers are hoping to put Detroit back on the map by making the state the best place in the world to develop and test autonomous vehicles. "Manufacturers would have nearly free rein to test their autonomous technology on public roads," writes Wired. "They'd be allowed to send platoons of autonomous cars on cross-state road trips, and even set up on-demand fleets of self-driving cars -- like the one General Motors and Lyft are building."
Why it's important: Disruptive technologies like autonomous cars threaten linear systems like government legislation. Will we see the global auto industry agree on a unified set of laws, or will individual local and state regulations prevail? Do you think Detroit's big bet will pay off? Click here to comment.
Spotted by Marissa Brassfield
The Future of Humanity's Food Supply is in the Hands of Artificial Intelligence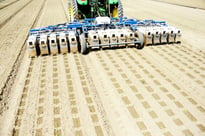 What it is: This article provides a compelling overview of the ways artificial intelligence is being used in agriculture to help solve food scarcity. It includes drought-detecting satellites, sensor-enabled tractors that selectively remove sick plants, AI-powered apps that identify crop diseases in seconds, and robots that only apply herbicides to weeds.
Why it's important: Exponential technologies are relevant for every business and industry on the planet. By supercharging farmers' efficiency and "hacking" the traditional growing process, Artificial Intelligence might be humanity's best ally in feeding our ever-growing global population. Do you think artificial intelligence can help us fight hunger and agricultural inefficiency for good? Weigh in on Facebook.
Spotted by Marissa Brassfield
What is Abundance Insider?
This email is a briefing of the week's most compelling, abundance-enabling tech developments, curated by Marissa Brassfield in preparation for Abundance 360. Read more about A360 below.
Want more conversations like this?
At Abundance 360, Peter's 250-person executive mastermind, we teach the metatrends, implications and unfair advantages for entrepreneurs enabled by breakthroughs like those featured above. The program is highly selective and we're almost full, but we're still looking for a few final CEOs and entrepreneurs who want to change the world. Apply now for Abundance360 Summit if you'd like to develop an Abundance Mindset.
Know someone who would benefit from getting Abundance Insider? Sign up here.