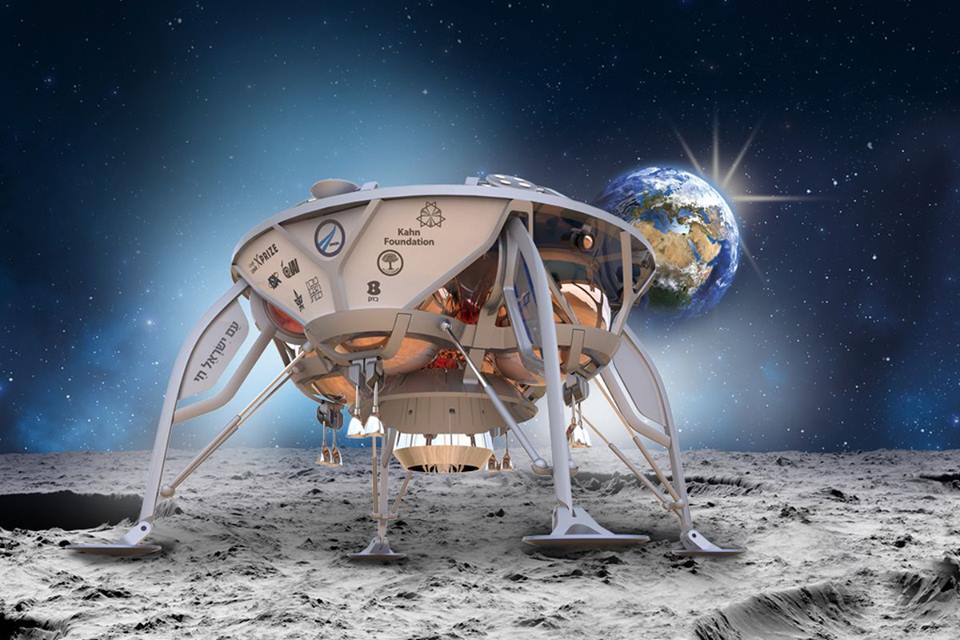 Today is a great day for innovators, entrepreneurs and dreamers.
Today, April 11th, the Israeli SpaceIL spacecraft calledBeresheet (which means 'Genesis') will attempt to land on the Moon's surface in the Sea of Serenity around 9:45pm(Israel Time)… 11:45am PT / 2:45pm ET.
Only the U.S., Soviet Union and China have ever accomplished this feat. SpaceIL will be the first private lander ever!
Remarkably, the SpaceIL team built their lander with less than 50 engineers/entrepreneurs. They are backed privately (principally) by Morris Kahn.
The mission has its roots in the $30MM Google Lunar XPRIZE which was announced in September 2007, attracting 26 teams from 7 nations to pursue this bold mission.
When Google partnered with the XPRIZE Foundation, the primary purpose was to help inspire moonshots and to encourage the next generation of engineers and innovators to look towards the heavens, dream and do.
To Mr. Kahn, your philanthropy and support of SpaceIL is truly admirable. To the SpaceIL team (Founders: Yariv Bash, Yonatan Winetraub, Kfir Damari), what you have built with such as small engineering team is unprecedented and will no doubt chart the path towards a new generation of low-cost scientific lunar landers. Thank you all for the millions of children your efforts will inspire.
Today, while I'm at Mission Control in Tel Aviv (at IAI HQ), I, along with the world, will be watching and hoping for Beresheet's successful landing!
To watch the SpaceIL Landing go here.
For more info on XPRIZE go here.
MORE ON SPACEIL:
SpaceIL is a non-profit organization established in 2011 aiming to land the first Israeli spacecraft on the Moon. The organization was founded by three young engineers: Yariv Bash, Kfir Damari and Yonatan Winetraub who answered the international challenge presented by Google Lunar XPRIZE: to build, launch and land an unmanned spacecraft on the Moon. SpaceIL was the only Israeli representative. In October 2015, SpaceIL reached a dramatic project milestone by becoming the first team to announce a signed launch contract, that symbolizes an actual "ticket to the Moon". In January 2017, SpaceIL became one of the competition's five finalists. The competition officially ended with no winners in March 31, 2018, after Google ended their sponsorship. The XPRIZE Foundation has continued with a $1M "Moonshot" Award.
SpaceIL is actively working to create an Israeli "Apollo Effect." SpaceIL is committed to inspiring the next generation in Israel and around the world to choose to study science, technology, engineering and mathematics (STEM).