8 min read

In this week's Abundance Insider: Memory-mapping neurons, FAA-approved 'blind' drone flights, and Fukushima's renewable energy future.
P.S. Send any tips to our team by clicking here, and send your friends and family to this link to subscribe to Abundance Insider.
P.P.S. Want to learn more about exponential technologies and home in on your MTP/ Moonshot? Abundance Digital, a Singularity University Program, includes 100+ hours of coursework and video archives for entrepreneurs like you. Keep up to date on exponential news and get feedback on your boldest ideas from an experienced, supportive community. Click here to learn more and sign up.
Share Abundance Insider on LinkedIn | Share on Facebook | Share on Twitter.
Japan is reinventing Fukushima as a renewable energy hub.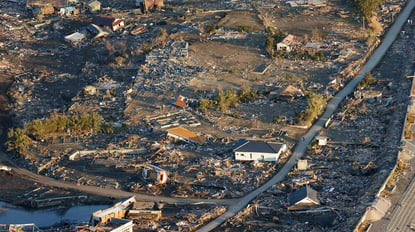 What it is: Japan is now working to revamp the Fukushima nuclear meltdown zone to once again produce electricity, but this time using solar and wind power. Thanks to a loan from the state-run Development Bank of Japan and the Mizuho Bank, the region will soon produce about 600 megawatts of electricity, courtesy of 11 new solar plants and 10 new wind farms. With expected completion in March of 2024 at a cost of $2.7 billion, the power plants are predicted to generate enough power for about 114,000 average American homes.
Why it's important: Nearly 43,000 Japanese citizens remain displaced by the Fukushima disaster, while about 143 square miles of the prefecture stand in a permanent evacuation zone. Yet Japan now seeks to capitalize on this seeming "dead zone," leveraging the expanse of uninhabitable land to power residential regions. Contributing to the prefecture's goal of achieving 100 percent renewable energy-derived power by 2040, this power infrastructure will help pave the way for similar initiatives worldwide.
Drone company Iris Automation makes first-of-its-kind FAA-approved 'blind' drone flight.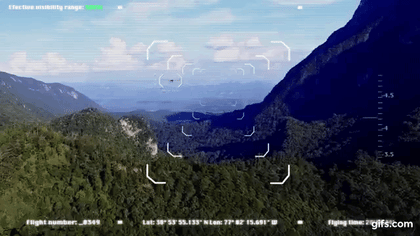 What it is: In partnership with the Kansas Department of Transportation, drone startup Iris Automation has successfully completed the first FAA-approved BVLOS ("beyond the visual line of sight") drone flight. Until now, the FAA and most other jurisdictions have required human observers and on-ground radar systems for testing of new services, costing companies up to $50 million and thereby hindering development of viable drone services. Yet with newfound FAA approval, Iris Automation utilized solely onboard detect-and-avoid systems. The flight follows the company's successful test run in Alaska earlier this year, wherein its autonomous systems beat out human-operated drones 95 percent of the time in avoiding head-on collisions with other vehicles.
Why it's important: We're now seeing a massive surge in the development rate and approval of autonomous drone use for delivery of critical supplies and commerce. Meanwhile, numerous regulatory agencies—including state-level government departments in even technologically lagging regions—continue to define and refine the right guidelines of operation. As the immediacy of retail interactions, aid delivery, and small-scale cargo transit continues to skyrocket, expect the proliferation of drone manufacturers, complex sensors, and AI navigation software systems.
Specific neurons that map memories have now been identified in the human brain.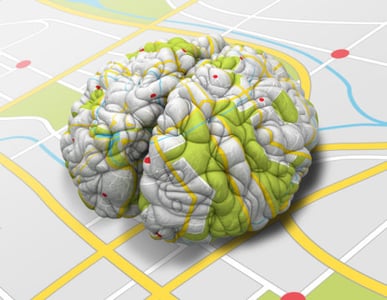 What it is: Scientists at Columbia University have found the first-ever evidence that individual neurons target specific memories during willful memory recall— think: recalling navigation details when a stranger asks you for directions. In their experiment, the neuro engineers first used electrodes implanted in neurosurgical patients to track brain signals. In particular, they monitored signals that were active when patients searched for objects from memory in a virtual reality game. Ultimately, they found that specific patterns of neuronal activity were matched with specific memories.
Why it's important: Researchers have long known that certain activated neurons correspond with specific geographic locations, demonstrated by a Nobel Prize-winning discovery that linked "grid cells" and "place cells" to spatial location. However, prior to this experiment, it was unclear how spatial cells relate to memories made (through events or experiences) in that location. As explained by the study's lead author Salman E. Qasim, "This discovery might provide a potential mechanism for our ability to selectively call upon different experiences from the past and highlights how these memories may influence our brain's spatial map."
Apple plans standalone AR and VR gaming headset by 2022 and glasses later.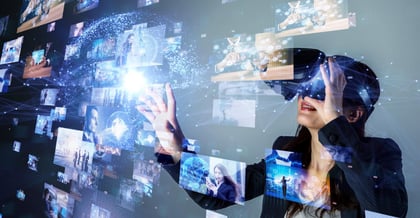 What it is: Apple recently announced its latest plan to release a series of AR/VR devices over the next four years. Just next year, the company will introduce 3D sensors to the iPad Pro, allowing users to reconstruct rooms, people, and objects in three dimensions. After their initial debut, these sensors will next be rolled out on iPhones (expected by end of 2020), building on current Face ID technology. In the following two years, Apple then aims to release its standalone AR/VR headset for use in virtual meetings, gaming, and entertainment. And by 2023, lightweight Apple glasses will reach consumers for everyday use. Although Apple's release dates are later than anticipated, the tech giant's 1,000 AR/VR engineers are forging ahead to deliver perfectly fine-tuned devices. Resulting virtual reality technology will represent the beginning of Apple's next big hardware push, building upon the wearables segment that now offsetts a decline in iPhone sales.
Why it's important: By adding AR/VR glasses to a growing list of wearables—including the Apple Watch, AirPods, and Beats headphones—Apple is now making the leap from the iPhone revolution to far more accessible smart interfaces, seamlessly integrated in our everyday lives. Advancing steadily within the deceptive growth phase, AR glasses will soon allow you to navigate the streets of a new city without staring into a phone screen. Learn about the history of a new place, keep up to date on news alerts, and stay in touch with your favorite contacts, no intermediary 2D digital portal needed. Apple's wearable revolution will transform the way we interact with our physical environments, converting every surface into an opportunity to work, learn, or play.
DNA is just one of more than one million possible 'genetic molecules,' scientists find.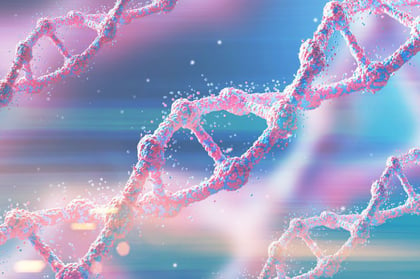 What it is: A new study published in the Journal of Chemical Information and Modeling suggests that more than 1 million chemical look-alikes might encode biological information, as does DNA. So far, DNA, RNA, and a few man-made molecules are the only known nucleic acids capable of linking up, storing and relaying data, depending on their sequence. By designing a computer program that can generate chemical formulas, researchers at Emory University tested countless generated molecules to determine whether they resembled nucleotides. A surprise to everyone, their results identified over 1,160,000 molecules that could couple up in distinct pairings and assemble in a line, akin to DNA and RNA.
Why it's important: Prompting us to fundamentally rethink optimal means of genetic data conveyance, this discovery has vast new implications. As a number of current drugs resembling nucleotides are effective in combating viruses and some malignant cancer cells, the team's generated list could pave the way for novel pharmaceutical products. Within evolutionary biology, the finding that DNA and RNA have plenty of company may yield new truths about how life first evolved on Earth.
Kanye West's sustainable

Yeezy concept uses algae foam.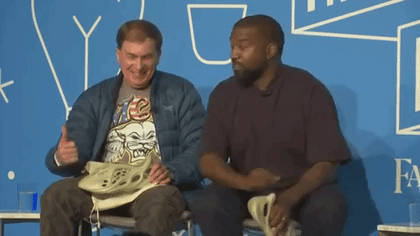 What it is: Kanye West's Yeezy line is now diving into algae foam. West's latest shoe, revealed at Fast Company's Innovation Festival this week, is an algae-based creation modeled after the Yeezy foam runner. While its khaki color does not necessarily draw the eye, the shoe's designers and engineering team are working to refine the color with environmentally friendly dyes. Meanwhile, Yeezy now plans to move its headquarters to a 4,000-acre ranch in Wyoming, enabling the company to grow algae in a hydroponic farm to further iterate on and rollout the new shoe product. The line's transition to sustainable materials aligns with its parent brand's eco-friendly initiatives. Driven by similar motives, Adidas recently pledged to manufacture solely with recycled plastics by 2024, and has already released the 100 percent recyclable Futurecraft Loop shoe.
Why it's important: Second only to oil, the clothing and textile industry is the largest polluter in the world. Even once clothing reaches buyers' shopping carts, consumer waste of textile products further contributes to the problem. The average American, for instance, throws away roughly 80 pounds of used clothing every year, much of which can be recycled but instead goes to the landfill. Yet big name brands hold tremendous power to popularize sustainable fashion and decreased production waste by innovating in the materials science realm. Boosting consumer awareness, Yeezy's transition marks a key step towards ecologically responsible footwear, helping reduce fast-fashion waste.
Want more conversations like this?
Abundance 360 is a curated global community of 360 entrepreneurs, executives, and investors committed to understanding and leveraging exponential technologies to transform their businesses. A 3-day mastermind at the start of each year gives members information, insights and implementation tools to learn what technologies are going from deceptive to disruptive and are converging to create new business opportunities. To learn more and apply, visit A360.com.
Abundance Digital, a Singularity University program, is an online educational portal and community of abundance-minded entrepreneurs. You'll find weekly video updates from Peter, a curated news feed of exponential news, and a place to share your bold ideas. Click here to learn more and sign up.
Know someone who would benefit from getting Abundance Insider? Send them to this link to sign up.
(*Both Abundance 360 and Abundance Digital are Singularity University programs.)