9 min read

In this week's Abundance Insider: Toshiba's IoT alliance with Softbank and KDDI, an energy breakthrough in solar power storage, and new genetic clues for Alzheimer's prevention.
P.S. Send any tips to our team by clicking here, and send your friends and family to this link to subscribe to Abundance Insider.
P.P.S. Want to learn more about exponential technologies and home in on your MTP/ Moonshot? Abundance Digital, a Singularity University Program, includes 100+ hours of coursework and video archives for entrepreneurs like you. Keep up to date on exponential news and get feedback on your boldest ideas from an experienced, supportive community. Click here to learn more and sign up.
Share Abundance Insider on LinkedIn | Share on Facebook | Share on Twitter.
Toshiba's IoT alliance with Softbank and KDDI, an energy breakthrough in solar power storage, and new genetic clues for Alzheimer's prevention.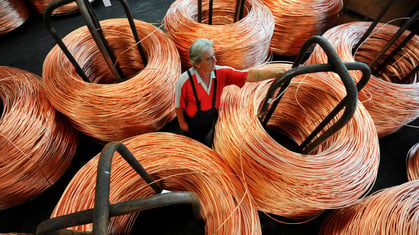 What it is: Copper-producing giant Freeport-McMoran is introducing a machine learning model to its production processes. While intended to increase the mining company's annual output of copper by 90,000 tons (or 200 million pounds), the use of AI aims to minimize capital investment in doing so, as explained by chief executive Richard Adkerson. Developed with the management consulting firm McKinsey, Freeport-McMoran's model integrates data from sensors across the company's Bagdad mine in Arizona and suggests methods to optimize production, including adjusting the processing pH level to recover more copper.
Why it's important: A production bump of this scale typically requires capital investment on the order of US$1.5 to 2 billion— not to mention far more industrial equipment. Harnessing the power of machine learning, however, Freeport-McMoran is planning to use the excess cash generated by increased production to pay down debt and power shareholder returns. Yet beyond mining, the use of integrated sensors and artificial intelligence technology in even the most technologically lagging sectors is a tremendous validator of machine learning's potential. By integrating data from key industrial processes and checkpoints, machine learning models can identify sources of inefficiency, non-intuitive shortcuts, and optimization decisions that create economic value far exceeding needed expenditures.
UPS and CVS deliver prescription medicine via drone to US residential customers.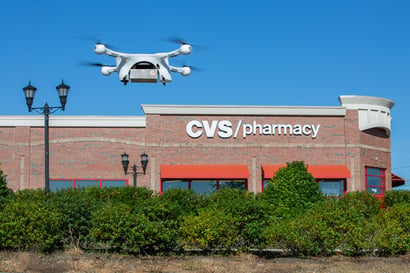 What it is: Just this week, UPS announced that its drone delivery subsidiary, UPS Flight Forward, has completed its first two prescription medication deliveries to consumers in Cary, North Carolina. Both deliveries utilized the Matternet M2 drone system, now FAA-approved (as of last month) for UPS's commercial use. Although a remote operator remained on hand, both deliveries were entirely autonomous, as drones hovered roughly 20 feet over each residential property to slowly lower packages by cable and winch to the ground. The announcement comes just one month after Flight Forward achieved its Part 135 air carrier certification, allowing the company's drones to "fly over people, at night, and out of an operators line of sight."
Why it's important: So far, UPS and Matternet have focused principally on deliveries to large healthcare campuses, with over 1,500 revenue-generating drone deliveries completed to date. The move to partner with CVS and to include residential deliveries is yet another signal we have been tracking, indicating that urban airspace, cargo transit and personalized deliveries are about to change significantly. What new opportunities open up when last mile delivery is no longer tethered to trucks and road transit?
Toshiba to form IoT alliance with SoftBank, KDDI and others.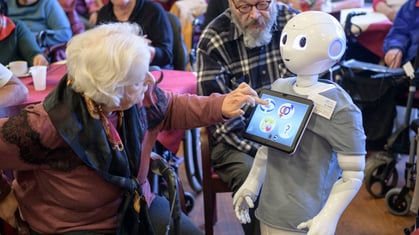 What it is: In partnership with SoftBank, wireless carrier KDDI, and utility Tokyo Gas, Toshiba will launch an IoT platform called ifLink Open Community. To be formally established next March, the association aims to include over 100 Japanese companies, making it far easier for participating businesses to build IoT solutions without significant coding and technical hardware experience. Akin to Amazon's model—which grants connection kits to smart device manufacturers that use Alexa—ifLink will similarly offer access to products sourced from the open community. This way, member companies no longer need to design prototypes and services from scratch.
Why it's important: Standing at the intersection of connectivity, sensors and AI, the IoT market is booming. IDC projects the global market could top US$1 trillion by 2022, almost 2X last year's US$646 billion market valuation. As major players like General Electric and Hitachi build their own proprietary IoT systems, IoT's rise has largely been fueled by exponential advances in the price-performance ratio and miniaturization of sensors, surges in computing power, and the rapid emergence of 5G. With these converging foundations in place, we are about to witness a Cambrian explosion in new business models, smart and connected systems, and even intelligent urban networks. What intelligence would you gather within your own business if IoT platforms were readily buildable? What new products might you create?
An Energy Breakthrough Could Store Solar Power for Decades.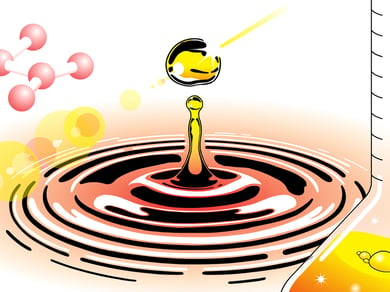 What it is: Swedish researchers have recently identified a molecule that can trap and store solar energy for up to decades, ultimately releasing the energy as heat on-demand. The secret sauce: a molecule made of carbon, hydrogen, and nitrogen that absorbs the Sun's energy and holds it until a catalyst triggers its release. The team, led by Kasper Moth-Poulsen at Chalmers University of Technology in Gothenburg, also created a unique storage unit that can outperform the 5- to 10-year lifespan of standard lithium-ion batteries. Lastly, the group developed a transparent coating that absorbs sunlight and converts it to heat energy on the spot. Now working to demonstrate the technology at scale, the researchers are coating an entire building on campus with this material to reduce electricity requirements for heating and thereby curve carbon emissions. Once successful, the team aims to bring the storage unit to market in six years and the coating in only three— a timeline contingent on necessary funding streams.
Why it's important: The big challenge that remains for Moth-Poulsen's team is long-term energy storage for not only heat, but also electricity supply. While cost is yet another factor in recent solar-harnessing technologies, Moth-Poulson's approach does not require expensive rare elements. Converting solar energy into heat through the team's transparent coating could supply enough heat for vehicles and small buildings without any intermediary emission-producing machinery. Moving forward, this technology could even be incorporated into clothing to insulate humans in lightweight designs. In construction, window coatings could transform architectural designs in frigid regions, allowing more access to natural light during the winter. As demonstrated here, sometimes the greatest innovations begin on the micro-scale, harnessing unique chemical combinations for local use.
Three-story water battery cuts university's energy usage by 40 percent.

What it is: Having switched on its three-story "water battery" in September, Australia's University of the Sunshine Coast (USC) is now receiving enough power to cut its reliance on the grid by over 40 percent. Essentially a giant thermal energy storage system, USC's "water battery" harnesses 6,000 solar panels (lining campus roofs and carparks), which comprise a 2.1 megawatt photovoltaic system. In turn, this generated energy then serves to cool 4.5 megaliters of water within a three-story tank. As air conditioning constitutes two fifths of the campus's energy costs, water cooled using solar-generated energy can offset this, saving the university an estimated "US$69 million in energy costs over the next 25 years," according to USC's COO Dr. Scott Snyder.
Why it's important: Charging ahead full force, Australia's USC has pledged to be carbon-neutral by 2025. Now operational, the university's battery system is slated to cut CO2 emissions by upwards of 92,000 tons in the coming 25 years (already having reduced USC's carbon footprint by 42 percent). Further earning the university international acclaim—through an award at Iceland's 2019 Global District Energy Climate Awards—USC's water battery is now inspiring similar energy innovations. Through customization around niche energy uses, renewable energy generation and storage systems are gradually fulfilling distinct slices of the energy needs pie, edging us closer to a carbon-neutral future worldwide.
Rare genetic mutation might hold clues to preventing Alzheimer's.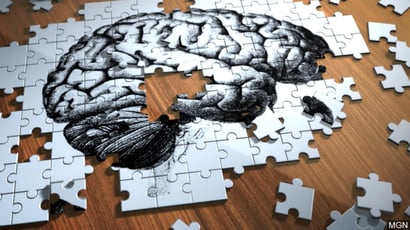 What it is: In an unprecedented new case, a Colombian woman developed early-stage Alzheimer's yet experienced no common dementia symptoms for decades, likely due to a unique genetic mutation. While most Alzheimer's cases are not linked to genetics, about 1,200 people in Colombia do face high early-onset genetic risk for the disease. Individuals with the E280A mutation of a gene called Presenilin 1 (PSEN1) are prone to developing Alzheimer's in their forties or earlier. Yet while this female patient experienced the same unusually high level of brain amyloid-beta deposits as typical E280A individuals, she entirely evaded dementia symptoms like confusion and memory loss. When investigating this seeming anomaly, researchers found that she carried two additional "Christchurch" mutations in the APOE3 gene. While some E280 peers carried one version of this mutation, they were not protected against dementia in the same way.
Why it's important: These findings open up a new realm of Alzheimer's research, focused on preventing the development of dementia even as Alzheimer's may progress. Without memory and normal brain function, it becomes almost impossible for Alzheimer's patients to function independently. If effective in delaying the onset of dementia, however, a genetic treatment would not only increase lifespan but also vastly improve quality of life. While the genetic underpinnings of this newly discovered correlation will require further exploration, the recent surge of gene-editing tools can surely help apply these findings to therapeutic applications in the future. As genome-sequencing continues to demonetize, tracking mutations and their correlations with disease incidence will be easier than ever before.
Want more conversations like this?
Abundance 360 is a curated global community of 360 entrepreneurs, executives, and investors committed to understanding and leveraging exponential technologies to transform their businesses. A 3-day mastermind at the start of each year gives members information, insights and implementation tools to learn what technologies are going from deceptive to disruptive and are converging to create new business opportunities. To learn more and apply, visit A360.com.
Abundance Digital, a Singularity University program, is an online educational portal and community of abundance-minded entrepreneurs. You'll find weekly video updates from Peter, a curated news feed of exponential news, and a place to share your bold ideas. Click here to learn more and sign up.
Know someone who would benefit from getting Abundance Insider? Send them to this link to sign up.
(*Both Abundance 360 and Abundance Digital are Singularity University programs.)