10 min read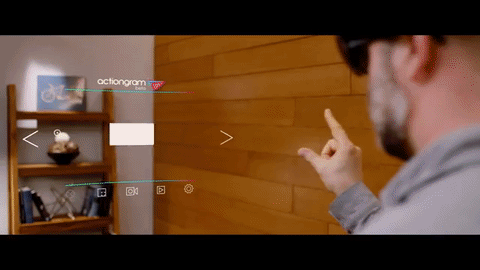 In this week's Abundance Insider: Shape-shifting solar panels, hyperrealistic 3D hands, and Uber's plans for flying cars.
Cheers,
Peter, Marissa, Cody, Kelley, Greg, Sydney and AJ
P.S. Send any tips to our team by clicking here, and send your friends and family to this link to subscribe to Abundance Insider.
Microsoft CEO Says Mixed Reality is the 'Ultimate Computer'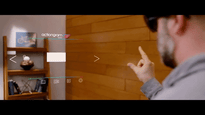 What it is: Microsoft CEO Satya Nadella recently spoke about augmented reality and virtual reality ahead of the company's fall product launch, revealing his vision of the future of computing. "The ultimate computer for me is the mixed reality world," he said. "Your field of view becomes an infinite display. You see the world and in the world you see virtual objects and holograms... Whether it be HoloLens, mixed reality, or Surface, our goal is to invent new computers and new computing."
Why it's important: Microsoft's announcement of a VR headset adds another competitor to the group of Oculus, HTC Vive, Samsung, Magic Leap, Meta, and Google's Daydream. With so many competitors and approaches, a mixed reality future is inevitable. Satya's bold vision of the future of Virtual Reality also indicates how Microsoft might evolve its computers in the future. Imagine remotely collaborating on a CAD design with an overseas team member as if you were in the same room. At a more audacious level, consider a near future where you can zoom in and interact at the nanoscale just as you would with LEGO bricks. | Join the Discussion
Spotted by Peter Diamandis / Written by Jason Goodwin
Scientist Creates 'Real' 3D Hands In Lab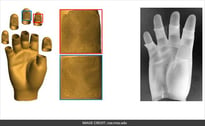 What it is: Professor Anil Jain from Michigan State University and his biometrics team have just created what he hails as "the first whole hand 3D target created to calibrate fingerprint scanners." Jain and his team were researching ways to consistently evaluate fingerprint scans at police departments, airport immigration counters, banks and other places around the world where fingerprint readers are commonly used. Funded by the National Institute of Standards and Technology, this study plans to develop a global standard procedure for consistent, reliable fingerprint scanner evaluations.
Why it's important: As Peter mentioned in a previous tech blog, 3D printing's large-scale customization and accurate reproductions will impact standard procedures across industries. Now that this study has identified the limitations of existing fingerprint scanning technology, 3D printing enables us to design systems that eventually eliminate all potential security loopholes. | Join the Discussion
Spotted by Rishi Khemka / Written by Sydney Fulkerson
A New Class of Materials Could Realize Quantum Computers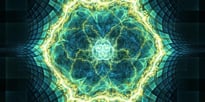 What it is: Scientists at EPFL and PSI have discovered a new class of materials that are ideal for spintronics, an emerging field that explores spin-orbit interactions for efficient electronics and memory cells. Made of germanium and tellurium (GeTe) and doped with manganese (Mn), the material belongs to the small class of multiferroic materials where (ferro)magnetic and (ferro)electric properties are directly linked. "So when we switch one, the other is affected too," explained Hugo Dil, "which paves the way to future spintronic devices, since we can switch the magnetic orientation using just a small electrical field."
Why it's important: One of the challenges in quantum computing is decoherence, or the stability of a quantum state. The ability to switch the material's properties with just a small electric field is a big development; specifically, the structure here is is similar to that of topological insulators, which can be made as a thin film and are stable at high temperatures. Long predicted to exist, the experimental verification of the GeTe material enables smaller, lower-power quantum computing, and is exciting for a myriad of uses, from modeling chemical reactions to advances in medicine, energy storage and embedded neural networks. | Join the Discussion
Spotted by Aryadeep S. Acharya / Written by Jason Goodwin
These Shape-Shifting Solar Panels Can Be Disguised as Tile or Shingles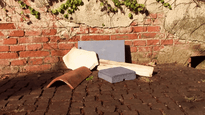 What it is: Dyaqua, a family-run solar business based in Italy, has created what it calls "Invisible Solar" panels -- photovoltaic building materials that are indistinguishable from their wood, terracotta, slate, concrete and stone counterparts. They were inspired by the thousands of historic buildings in the Italian countryside, which by law must maintain their original appearance (and, accordingly, can't have traditional rooftop solar arrays).
Why it's important: Solar technology has already been dematerializing and demonetizing, and true energy abundance is just around the corner. Considering Elon Musk's recent reveal of Tesla's Solar Roof tiles, we're rapidly entering an era in which everyday surfaces -- like sidewalks, roofing shingles, windows and walls -- can be solar power generators. | Join the Discussion
Spotted by Aryadeep S. Acharya / Written by Marissa Brassfield
In a Historic Moment for AI, Computers Gain Ability to Generalize Learning Between Activities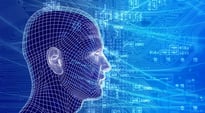 What it is: Using a new machine learning method schema called a differentiable neural computer (DNC), Deep Mind's engineers have created a machine that can take the lessons it's learned in one problem and apply them to another problem, demonstrating the ability to generalize between solutions. The DNC can learn to use its memory to answer questions about complex, structured data, including artificially generated stories, family trees, and even a map of the London Underground.
Why it's important: Previously, neural networks needed be trained with data sets, and without an architecture for adding memory, the network must be trained anew for each problem. Adding read-write memory capability to neural networks allows Deep Mind's DNC to generalize across networks. While this is not a true General AI, the incorporation of memory at minimum creates a new paradigm in how to build intelligent and effective AI systems. Fundamentally, adding historical external memory allows AI's to generalize across subdisciplines (e.g. different types of Atari games), and could facilitate much better pattern recognition across entire fields, from biology and genetics to materials science. | Join the Discussion
Spotted by Jason Goodwin / Written by Jason Goodwin
MIT Launches New Venture for World-Changing Entrepreneurs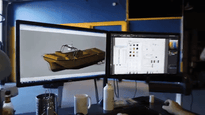 What it is: Massachusetts Institute of Technology President L. Rafael Reif recently announced the design of The Engine, the school's new venture to support innovative social entrepreneurs and startups. After raising an initial $150 million funding round, The Engine will provide funding, space and expertise to help entrepreneurs bring their boldest ideas to life. In the future, The Engine hopes to connect and power networks surrounding MIT, and then link those networks to innovation centers around the world.
Why it's important: In a previous blog post, Peter outlined how exponentially growing technologies will increasingly enable us to understand how to solve the world's most challenging problems. The Engine models one way that higher learning institutions can catalyze innovation and global transformation by supporting real-world entrepreneurship. | Join the Discussion
Spotted by Marconi Pereira / Written by Sydney Fulkerson
Aussie Bank's 7,000-Mile Blockchain Experiment Could Change Trade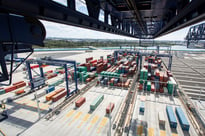 What it is: Commonwealth Bank of Australia, Wells Fargo and the Brighann Cotton trading firm have joined forces on a 7,000-mile blockchain experiment that, if successful, demonstrates the tremendous promise of smart contracts and digital ledgers. The Marie Schulte container vessel is currently en route to the Chinese port of Qingdao with 88 bales of cotton. "As port staff scan the bales, an update to an electronic contract will be triggered, transferring ownership of the goods and authorizing the release of payment," reports Bloomberg. "The deceptively simple-sounding process is only possible because digital-ledger technology encrypts and stores the parameters of the contract, ensuring all parties are working off the same synchronized version, which cannot be unilaterally altered or tampered with."
Why it's important: Trade finance is a $4 trillion industry that traditionally involves a complex, paper-based system -- leaving it highly vulnerable to human error, fraud and malfeasance. By coding smart contracts that seamlessly execute payment and update ownership records in real time, we're able to exchange goods faster, easier and more accurately. | Join the Discussion
Spotted by Peter Diamandis / Written by Marissa Brassfield
Inside Uber's Plan to Take Over the Skies With Flying Cars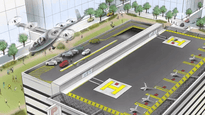 What it is: Uber has just promised us flying cars in the next decade. According to a recently released 99-page white paper, Uber will create a network called Elevate that will provide fully electric aircraft on demand. The vertical-takeoff-and-landing plane will be able to carry multiple passengers, and can fly 100 miles at about 150 mph. Uber hopes Elevate will help alleviate congested roads, and will continue to convince lawmakers to embrace flying cars in the near future.
Why it's important: In the past decade, Uber has already shaken up the auto industry, and this just-announced future of flying cars will have new implications for automakers and logistics companies. As Uber's Chief Product Officer, Jeff Holden, has previously shared with us, a large part of Uber's success stems from continuous experimentation -- constantly testing crazy ideas, new business models, new products and new processes. (We also can't help but think of Peter's Law #22: "The day before something is a breakthrough, it's a crazy idea.") | Join the Discussion
Spotted by Cody Rapp / Written by Sydney Fulkerson
Jeff Bezos, Mayo Clinic Back Anti-Aging Startup Unity Biotechnology for $116 Million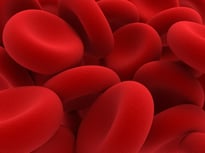 What it is: Unity Biotechnology, a startup with a focus on medicines to help delay effects from age-related diseases, recently announced its Series B financing of $116 million. With investments from Amazon's Jeff Bezos, Mayo Clinic, Ballie Gifford and several leading biotech companies, this startup can potentially slow the aging process by identifying ways to help shed our body's older cells, which cause inflammation and other age-linked diseases.
Why it's important: As Peter has described, we're rapidly entering an era where, thanks to companies like Human Longevity Inc. and innovative medicines from startups like Unity Biotechnology, healthcare is proactive, preventative and personalized. Imagine being able to predict which diseases your child is likely to develop, and then preventing those diseases before they ever happen. Considering the proliferation of longevity-focused startups, we're on the brink of a major breakthrough in extending the healthy human lifespan. | Join the Discussion
Spotted by Cody Rapp / Written by Sydney Fulkerson
What is Abundance Insider?
This email is a briefing of the week's most compelling, abundance-enabling tech developments, curated by Marissa Brassfield in preparation for Abundance 360. Read more about A360 below.
WANT MORE CONVERSATIONS LIKE THIS?
At Abundance 360, Peter's 360-person executive mastermind, we teach the metatrends, implications and unfair advantages for entrepreneurs enabled by breakthroughs like those featured above. We're looking for CEOs and entrepreneurs who want to change the world. The program is highly selective. Apply now for Abundance360 Summit if you'd like to develop an Abundance Mindset.
Know someone who would benefit from getting Abundance Insider? Send them to this link to sign up.