5 min read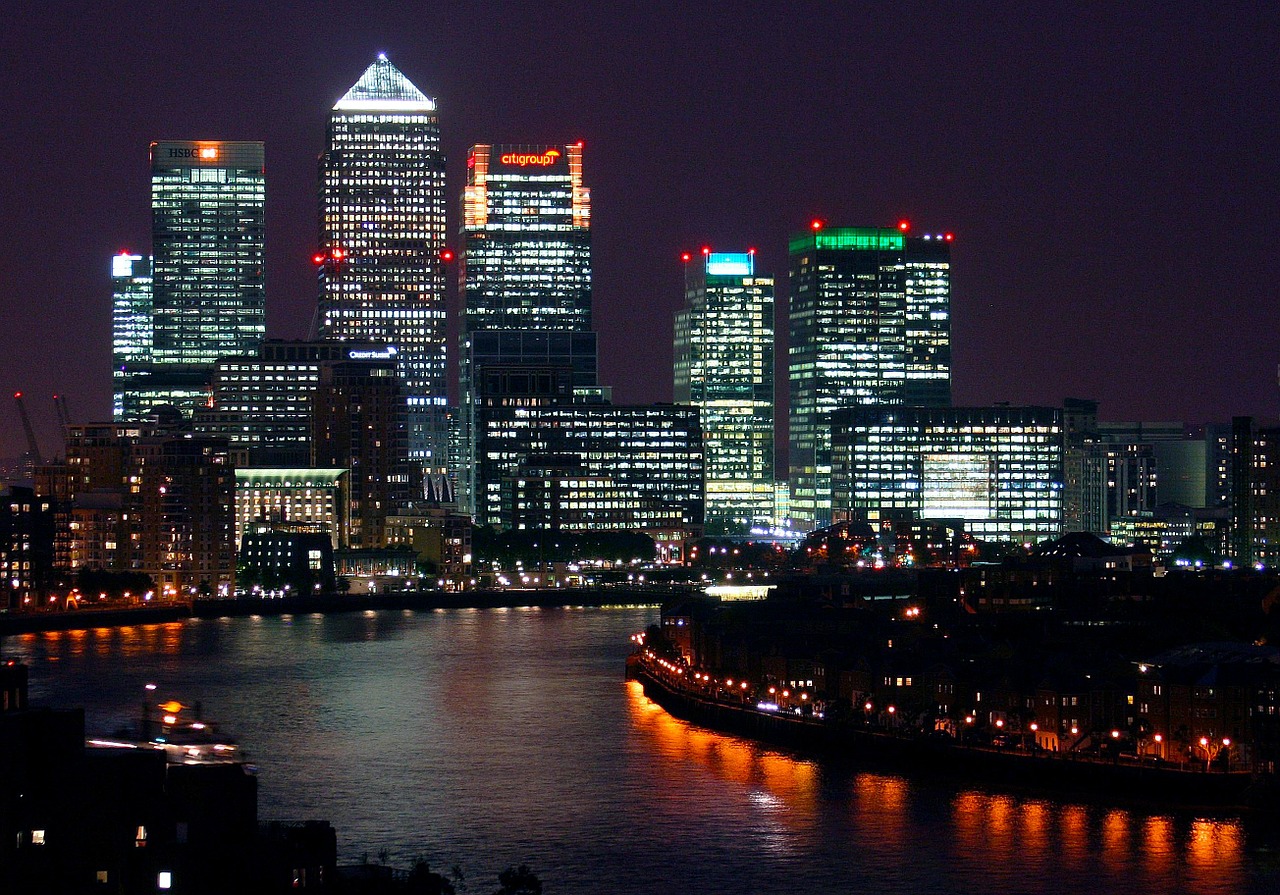 I'm just back from an amazing week in China, meeting with the top VCs, CEOs and entrepreneurs. I was joined by a dozen of my A360 members.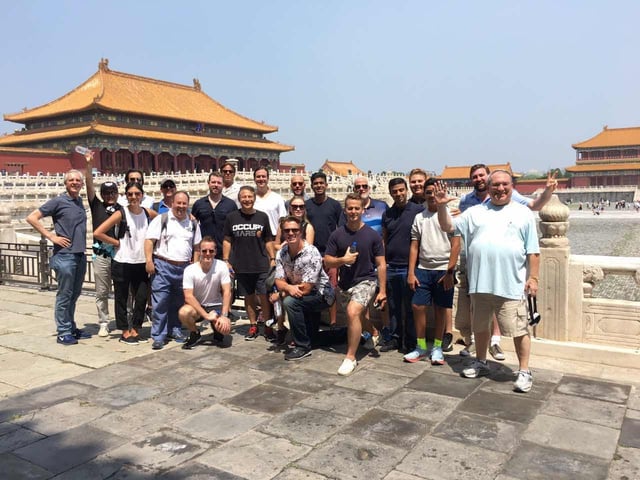 Our eyes were opened, and I want to share what I saw.
While many think of China as a land of copycats, it is far from that.
In this blog, I want to talk about China's work ethic, its radical innovation, and a few companies we had the pleasure to meet that represent these ideas.
9-9-6: Work Ethic
While I love the Silicon Valley work ethic, what I found in China was unparalleled.
The mantra is 9-9-6…. Or 9-12-6…
Meaning, entrepreneurs are working 9 a.m. to 9 p.m. (or midnight), 6 days per week.
Seriously, no joke.
Another important difference I found was the more militaristic, "all-powerful CEO" in China's startups.
While in the U.S., a CEO may "guide" or "influence" his team, in China, what the CEO says is gospel. No discussion.
And when a CEO makes a decision, the company takes it and runs.

Chinese Innovation on the Rise
While a decade ago, it might have been true that China was a copycat ecosystem, today that assumption is 100% wrong.
Chinese companies are innovating at a faster pace than I could have imagined, and it's this innovation that has maintained an 9.71% GDP annual growth rate.
One factor that is driving a vibrant entrepreneurial engine is the massive availability of capital.
Because the Chinese government has imposed very strict restrictions on the outflow of capital, the wealthy in China are investing more and more cash into Chinese entrepreneurs, driving a frenzied ecosystem and driving up valuations.
The typical Series A there ranges from $15 million to $100 million.
China has also committed to becoming a world leader in Artificial Intelligence. Just this past week, it laid out its development plan to achieve this by 2030, aiming to surpass its rivals technologically and build a domestic industry worth almost $150 billion.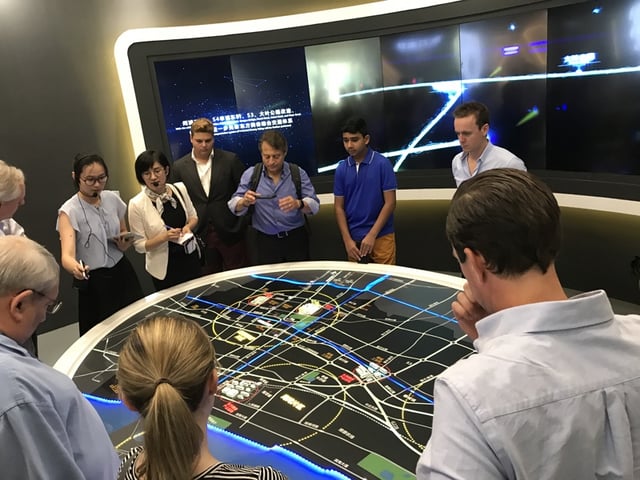 Amazing Startups
My host (and friend) for my recent visit to Beijing, Dr. Kai-Fu Lee, the head of SInnovation (a $1.2B venture fund). Kai-Fu, a former Apple and Microsoft exec, was also the founding president of Google China.
Kai-Fu has an amazing record in investing in, and creating, a new generation of Chinese Unicorns (and pre-corns). He was kind enough to introduce me to three of these amazing companies: UISEE, VIPKid, and Face++.
UISEE takes a different approach on the self-driving car. Instead of aiming for public roads, UISEE has built autonomous driving vehicles for campuses, communities, parking structures, and more. This isn't just a concept -- their vehicles are operating and generating revenue.
VIPKid is massive and experiencing exponential growth… This startup has raised $125 million! What do they do? They pair up, talented, underpaid American school teachers with foreign (mostly Chinese) students who want to learn English. But they do it with an amazing, easy interface. They are currently adding 3,000 - 4,000 teachers per month.
Face++ has built a revolutionary machine learning facial recognition system. Their software can recognize your face from live video better than any other software in the world. They have ranked No. 1 in almost every metric and competition. Already working with companies and the government, their ultimate goal is not just facial recognition, but to model the entire human brain.
These are just a few of the companies I came across that represent the radical innovation coming out of China.
My message to American entrepreneurs is don't underestimate China as competition, or as an important future marketplace.
While most American entrepreneurs focus on the United States and ignore China, the opposite is not true… Chinese entrepreneurs are focused on China in the near term and America in the mid term.
While there are NO examples of an American company going it alone in China, the opportunity to "Co-Innovate" (as described by my friend and Chinese mentor Michael Kuan), is important. Either develop a join product for China with a Chinese partner, or to partner with a local giant to bring your product/service to this massive and growing marketplace.
In my mind, China is going from deceptive to disruptive. It's critically important and cannot be ignored.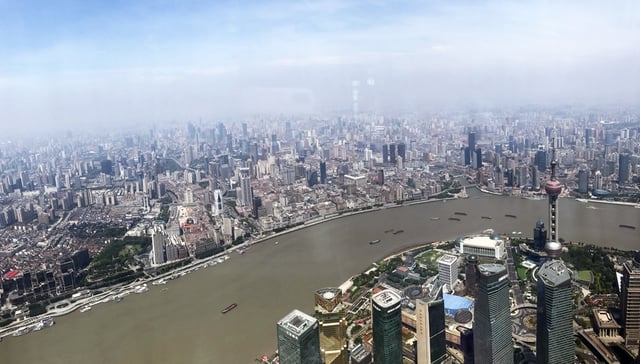 Interested in Joining Me? (Two options)
1. A360 Executive Mastermind: This is the sort of conversation I explore at my Executive Mastermind group called Abundance 360. The program is highly selective, for 360 abundance and exponentially minded CEOs (running $10M to $10B companies). If you'd like to be considered, apply here.
Share this with your friends, especially if they are interested in any of the areas outlined above.
2. A360 Digital Mastermind: I've also created a Digital/Online community of bold, abundance-minded entrepreneurs called Abundance 360 Digital (A360D).
A360D is my 'onramp' for exponential entrepreneurs – those who want to get involved and play at a higher level. Click Here to Learn More.